Yanmar against COVID-19
In this article, we'll introduce you to the Japanese company in two ways: Yanmar against COVID-19, as a player in the pandemic war, and as part of the brand's commercial strategy. Let's read the officials from The Netherlands. Yanmar against COVID-19: Quick Breath Analyzer "On 18 February, a two-week official validation test started with a […]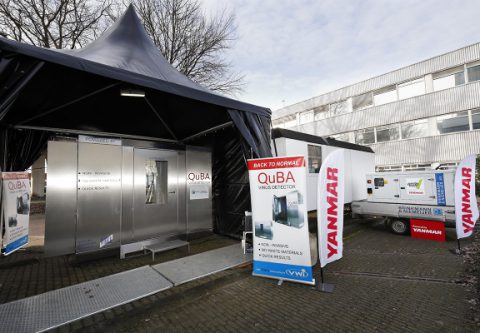 In this article, we'll introduce you to the Japanese company in two ways: Yanmar against COVID-19, as a player in the pandemic war, and as part of the brand's commercial strategy. Let's read the officials from The Netherlands.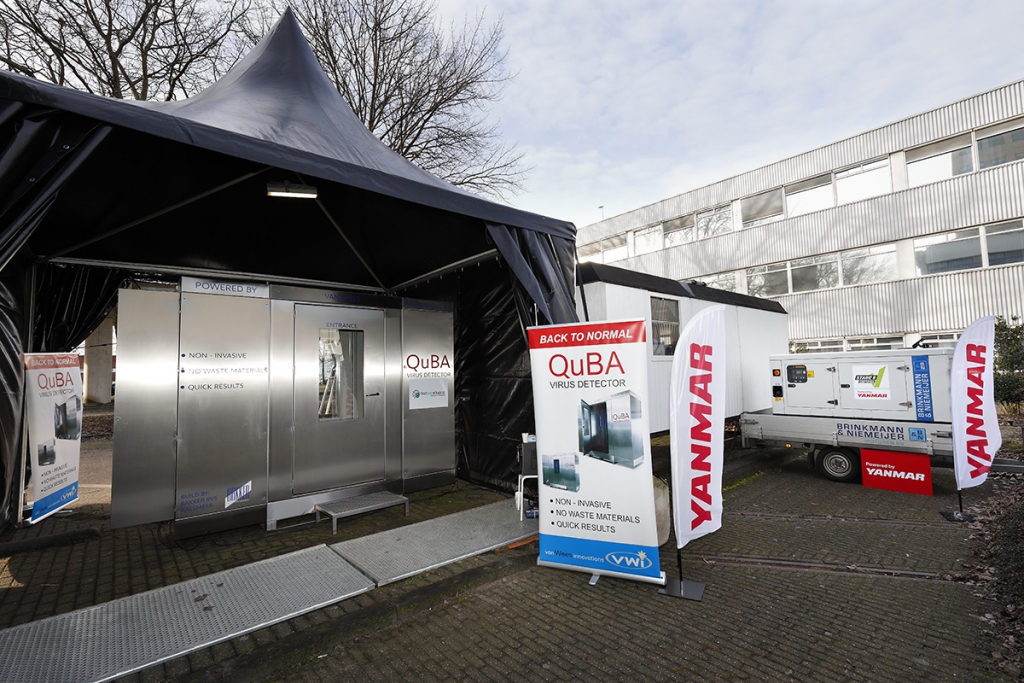 Yanmar against COVID-19: Quick Breath Analyzer
"On 18 February, a two-week official validation test started with a new, revolutionary COVID-19  rapid testing method: a breath test with the QuBA (Quick Breath Analyzer). Fast, safe, reliable and – very important – without any nasty swabs in your nose and throat. The test could be a huge breakthrough in getting social life back on track. For the test, you step into a cabin and let your voice be heard. Or sing out loud, if you prefer. "If you only blow, you have fewer possible virus particles in your breath," explains Peter van Wees, the inventor of the QuBA. With this test, about 120 people per hour know within a minute whether they are contagious or not.
So, how does this role of Yanmar against COVID-19 come about? Yanmar and Brinkmann & Niemeijer from Twello, The Netherlands, supplier of power generators, are cooperating by making available a power generator equipped with a clean and silent Stage V diesel engine from Yanmar. This enables the test cabin to run reliably on its own power. The QuBA validation test is carried out in parallel in a commercial COVID-19 test line and is successful if at least 80% of the results match the standard PCR tests. The Dutch National Institute for Public Health and the Environment (RIVM) also closely monitors the results.
Yanmar speaks Flemish with Diesel Büchli
As of 1 January 2021, Diesel Büchli extends its dealership with high-quality servicing of Yanmar engines according to the latest Stage V emission standards for The Netherlands and Belgium. As an expert company in fuel technology and vehicle diagnostics, Diesel Büchli has the specialist staff, knowledge and facilities to maintain the high service standards Yanmar applies for its industrial common rail engines.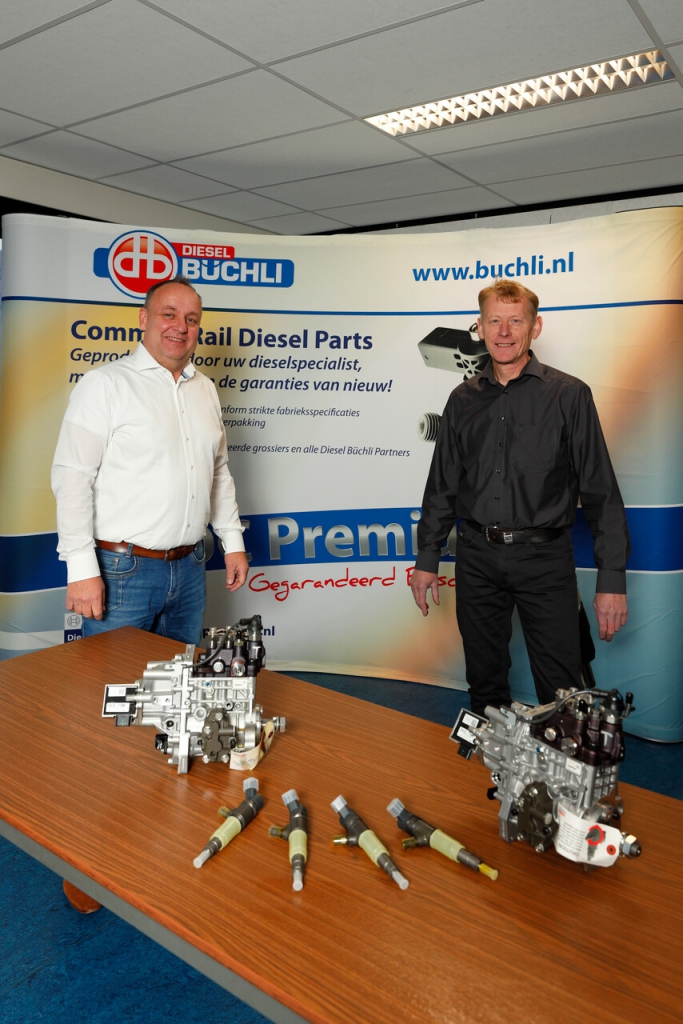 For more than 20 years, Diesel Büchli has programmed fuel pumps and Electronic Control Units (ECUs) for Yanmar industrial engines. In addition, they have a proven track record in servicing fuel injection equipment and cleaning Yanmar Diesel Particulate Filters (DPFs). Hans de Kam,  Director of diesel specialist Diesel Büchli: «We have worked with Yanmar for decades, diagnosing and servicing Yanmar diesel engines in our own premises or at customers. We know better than anyone else the company's commitment to delivering high quality products and providing the best service. We are delighted to be able to provide owners and companies with Yanmar-driven machinery with the professional service they expect.»
New diesel engine service point
With locations in Harderwijk, The Netherlands, and Schoten (near Antwerp), Belgium, Diesel Büchli is a reliable partner for owners and companies who want to rely on the quality and service of an authorized Yanmar dealer, from farmers and owners of tractors, construction equipment or industrial machines to small OEMs and rental companies. Martijn van Gerner, Area Manager Industrial of Yanmar Europe B.V.: «At Yanmar, we constantly focus on ways to increase the total value of our offerings and decrease the cost of ownership for our customers. The quality of our dealers is just as important as the quality of our products in this. Therefore, we are pleased to have Diesel Büchli in our industrial dealer network. We know them as a competent and innovative company and are confident that they are a reliable partner to meet our customers' needs and increase their value of ownership»."