Yanmar showcased its diesel and gas engine line-up at Bauma 2019
New models at Bauma 2019: industrial gas engines 4TN88G and 4TN98G Yanmar at Bauma, for the first time, showed its 4TN88G and 4TN98G gas-powered engines. Furthermore, Yanmar also showed its latest entries into the high-power diesel range, up to 155 kW, with the 4TN101 and 4TN107. Rounding out the show, the L series of industrial […]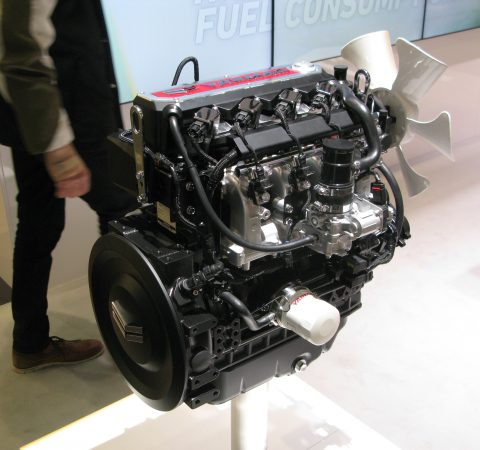 New models at Bauma 2019: industrial gas engines 4TN88G and 4TN98G
Yanmar at Bauma, for the first time, showed its 4TN88G and 4TN98G gas-powered engines. Furthermore, Yanmar also showed its latest entries into the high-power diesel range, up to 155 kW, with the 4TN101 and 4TN107. Rounding out the show, the L series of industrial diesel engines. A workhorse that meets the needs of a diverse range of customers.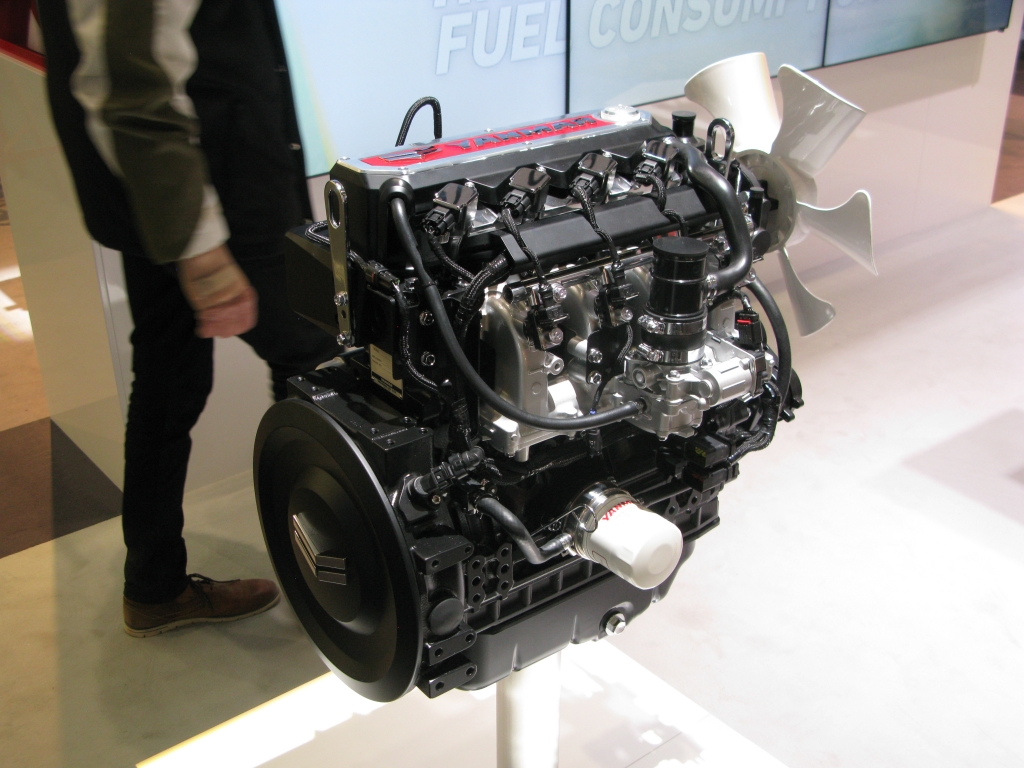 The two newly developed models which run on LPG (liquid petroleum gas) and are compliant with US EPA Tier2, CARB Tier4 and EU Stage Ⅴ emissions regulations, were shown at Bauma 2019 for the first time. Maximum output: 4TN88G: 45 kW and 4TN98G: 63 kW.
The addition of these clean burning, low noise engines allows Yanmar to strengthen its product portfolio. Furthermore, Yanmar has plans to introduce bi-fuel specification models that can run on both LPG and gasoline. This engines are ideal for work indoors and in enclosed areas, where environmental concerns are a major consideration.
Yanmar can now provide customers with a "One-Stop Solution", whereby Yanmar can offer either a diesel or gas power source in one-sales contact, with maximum compatibility to the customer's equipment.
Industrial diesel engines with a maximum output of 155kW: 4TN101, 4TN107
The two new high-output, industrial diesel engines that made their world debut at Intermat in Paris in April, 2018: the 4TN101 (maximum output: 105kW) and the 4TN107 (90-155kW) with two-stage turbocharger, were also present at Bauma. This time, the 4TN107 with single-stage turbocharger, for the first time, featured its DOC+DPF+SCR emissions after-treatment system.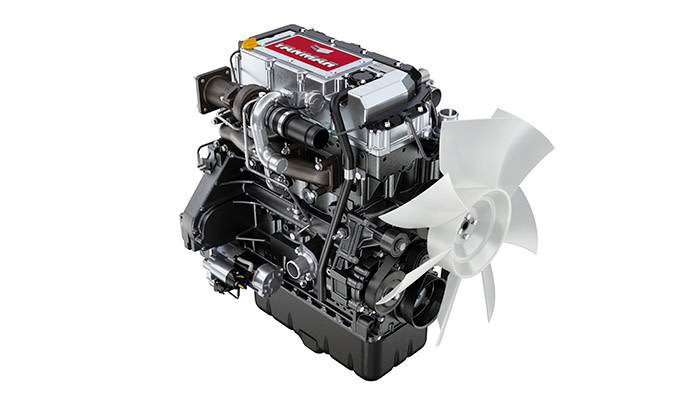 The after-treatment system utilizes Yanmar's proprietary DPF regeneration technology already fitted to the common rail TNV series. Yanmar has also developed a mixer-less SCR solution which results in lower back pressure than the mixer configuration and consequently allows more freedom in the designing of the exhaust tail pipe on the vehicle.
The standard after-treatment units are a compact design to match the width of the engine which allows Yanmar to offer a range of layout options for different construction equipment, agricultural equipment and materials handling applications. The configuration of the device simplifies customers' design requirements for the engine's installation to equipment, while improving external accessibility.
YANMAR HAS A NEW INDUSTRIAL DIESEL ENGINE PLANT IN INDIA
Stage Ⅴ compliant L-V Series
The L48V (maximum output: 3.4 kW) has been redeveloped to achieve European Stage V emissions certification.
To meet the new strict regulation limits for below 19kW range in a bore of only 70mm, the L48V utilizes a proprietary fuel injection technology based on Yanmar's direct injection system, together with a diesel oxidation catalyst (DOC), while maintaining its reliability and fuel efficiency.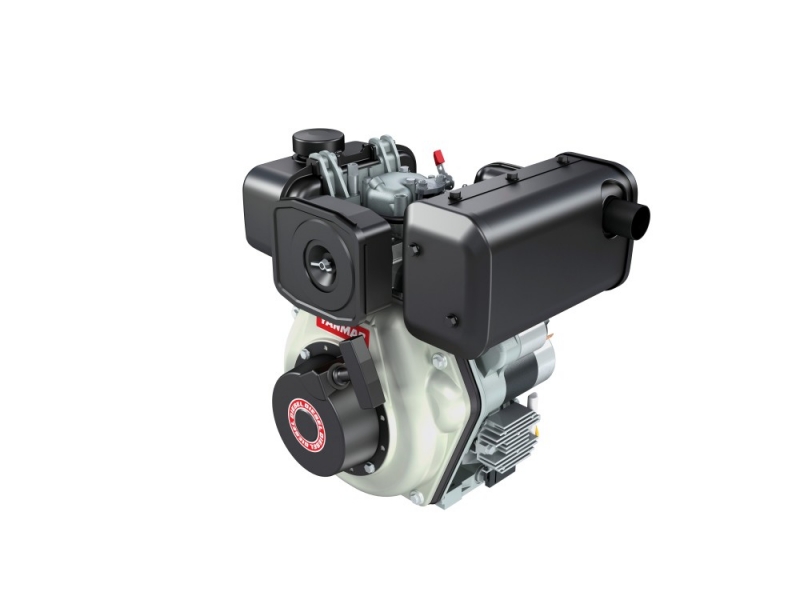 Not only the new L48V, but also the L70V (maximum output: 4.8kW) and L100V (maximum output 6.8kW) are certified to EU StageV by the adaption of an exhaust gas recirculation (EGR) system from the current L-N series.