Sarens relies on Bosch Rexroth for the largest crane in the world
There's a hydraulic system from Bosch Rexroth in the largest crane in the world. The SGC-250 crane, manufactured by Sarens, can lift 2,000 tons in a single movement over a distance of 100 meters. It has a maximum load capacity of 250.000 tons, which enable it to lift an astonishing 5.000 tons. Even at a […]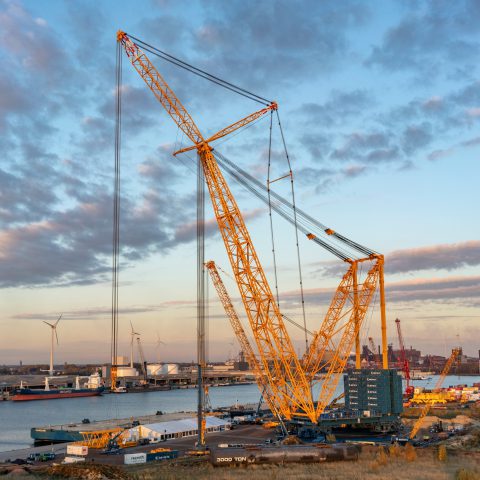 There's a hydraulic system from Bosch Rexroth in the largest crane in the world. The SGC-250 crane, manufactured by Sarens, can lift 2,000 tons in a single movement over a distance of 100 meters. It has a maximum load capacity of 250.000 tons, which enable it to lift an astonishing 5.000 tons. Even at a large radius of 100 meters, the crane is still capable of lifting 2.000 tons. Such an impressive metric is achieved through the high number of wheel bogies on the double ring beams and the spreader mats that the machine features.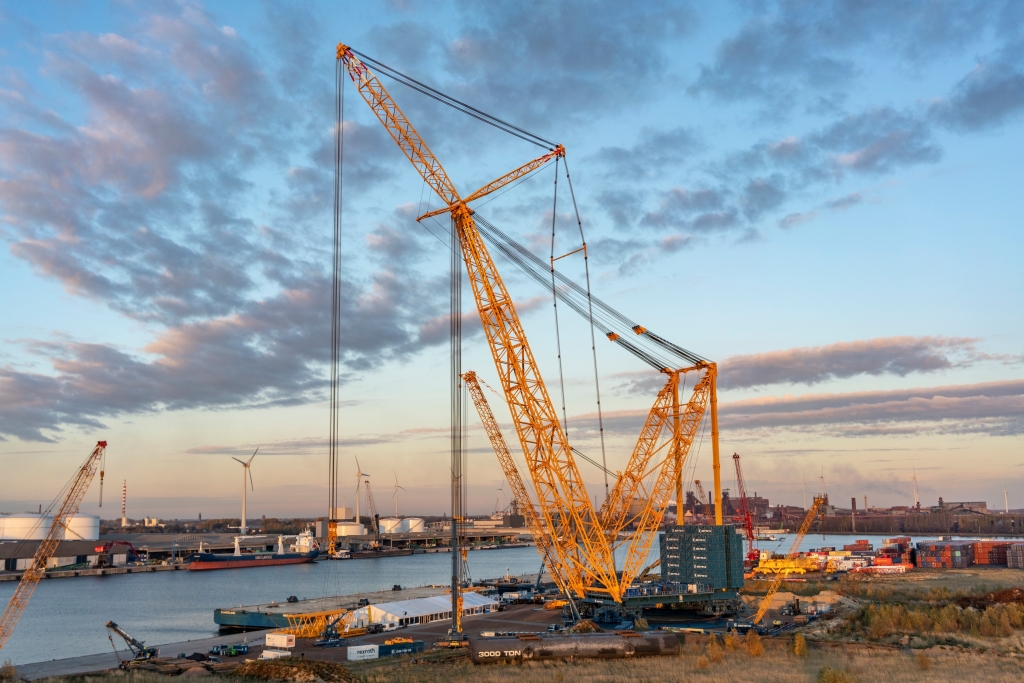 Quite a unique feature of the SGC-250, named Big Carl, is its ability to relocate, fully rigged on site, from one lifting position to another. The crane has two sets of wheels: one for slewing 360° and one for travelling. The second set is hydraulically retractable and is pushed out whenever the crane needs to overhaul.
BOSCH REXROTH ITALIAN TRUCK ROADSHOW
A significant contribution for the largest crane in the world
Bosch Rexroth made a significant contribution to Sarens' project including the complete drive and control concept. Sixty-four A2FM hydraulic motors are driven by four synchronized slewing drives. In spite of the gigantic dimensions, the slewing gear can be positioned precisely, down to a fraction of a degree. The ten secondary-controlled winches for the crane and the boom can even be positioned down to a millimeter.
BOSCH REXROTH: CONNECTIVITY FOR HYDRAULICS
Two diesel engines in six power units
At the same time, the hydraulic motors are synchronized via a secondary controlled drive system incorporating HNC100-SEK and XM22 motion controllers. Six containerized power units, each with two 280-kilowatt diesel engines and A4VSO axial piston pumps, supply the necessary hydraulic power. In total twenty-five Bosch Rexroth motion controllers are used to automate the different crane sections. Meanwhile a master VPB (HMI and PLC) controls and monitors all the movement and functionality of this giant crane.