Caterpillar: mobile generator enhances sustainability
Cat XQP200 is the first mobile generator set to help rental customers meet EU Stage V emission standards and enhance sustainability profiles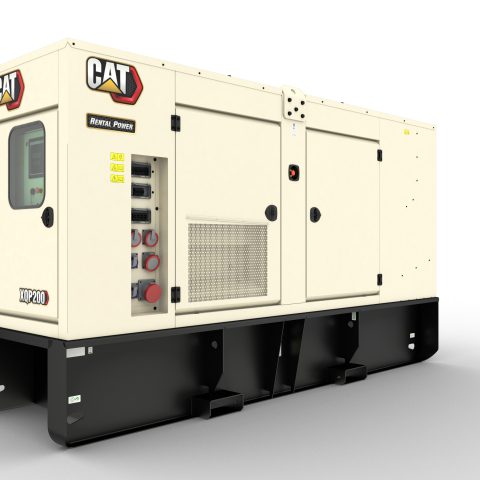 Caterpillar has announced the new 200 kVA Cat XQP200 mobile generator set, the company's first mobile power solution meeting European Union (EU) Stage V emission standards for engines used in non-road mobile machinery.
Available through the global Cat dealer network, the Cat XQP200 generator set is the first in a series of EU Stage V mobile generator sets to be introduced by Caterpillar. Since the legislation for mobile generator sets skipped Stage IIIB and IV, Caterpillar engineers delivered a significant leap in technology with a fully integrated solution optimized for performance and usability featuring engine modifications and the introduction of off-engine aftertreatment needed to meet the 93% reduction in nitrogen oxides and other changes specified by EU Stage V standards.
"The Cat XQP200 mobile generator set leverages numerous technological advances from Caterpillar's equipment portfolio to deliver the consistent performance, reliability and fuel efficiency that improve the competitiveness and productivity of mobile equipment users," said Tom Caldwell, global general manager for electric power rental solutions at Caterpillar. "At the same time, it helps our customers meet their sustainability goals while addressing current regulatory standards, which is especially timely as growing numbers of European municipalities institute low emission zones."
Cat XQP200 generator: benefits for rental applications
The Cat XQP200 generator set offers numerous features that make it ideal for rental applications. It delivers increased flexibility by easily switching between 50 and 60 Hz and across a range of voltages. This allows one machine to satisfy varying load requirements in diverse regions and applications, such as mining, manufacturing, oil and gas, and construction.
It is equipped with the EMCP 4.2B digital control panel, which provides all generator set controls and system indicators in a single, easy-to-access interface. Programmable logic controller (PLC) functionality improves reliability and flexibility for accommodating changes in processes or application requirements.
The Cat XQP200 generator set is designed with a dual-wall, open-top fuel tank that helps to protect the environment by containing spills, while coastal ingress protection (CIP) enables operation in harsh conditions.