An overview of Caterpillar's work on Stage V
As we already reported back from the Bauma Munich 2019, Caterpillar is deeply focusing on the development of its Stage V line up for the free market. Let's take an overall look at the current state of art inside Cat's Stage V house. Engines and beyond Caterpillar's digital solutions are transforming data into insights that […]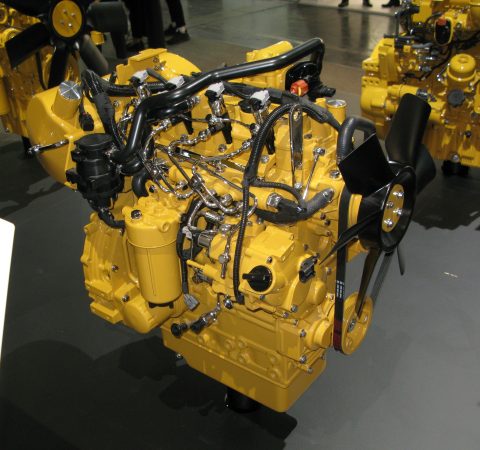 As we already reported back from the Bauma Munich 2019, Caterpillar is deeply focusing on the development of its Stage V line up for the free market. Let's take an overall look at the current state of art inside Cat's Stage V house.
Engines and beyond
Caterpillar's digital solutions are transforming data into insights that are helping customers to optimize their operations. This insight is translating into a reduction of downtime for customers, higer performance and better lifecycle utilization.
A range of engine-focused digital solutions are enabling customers to work more efficiently and more profitably to stay ahead of critical service needs. While also easily navigating the status of the entire fleet and keeping downtime off the table.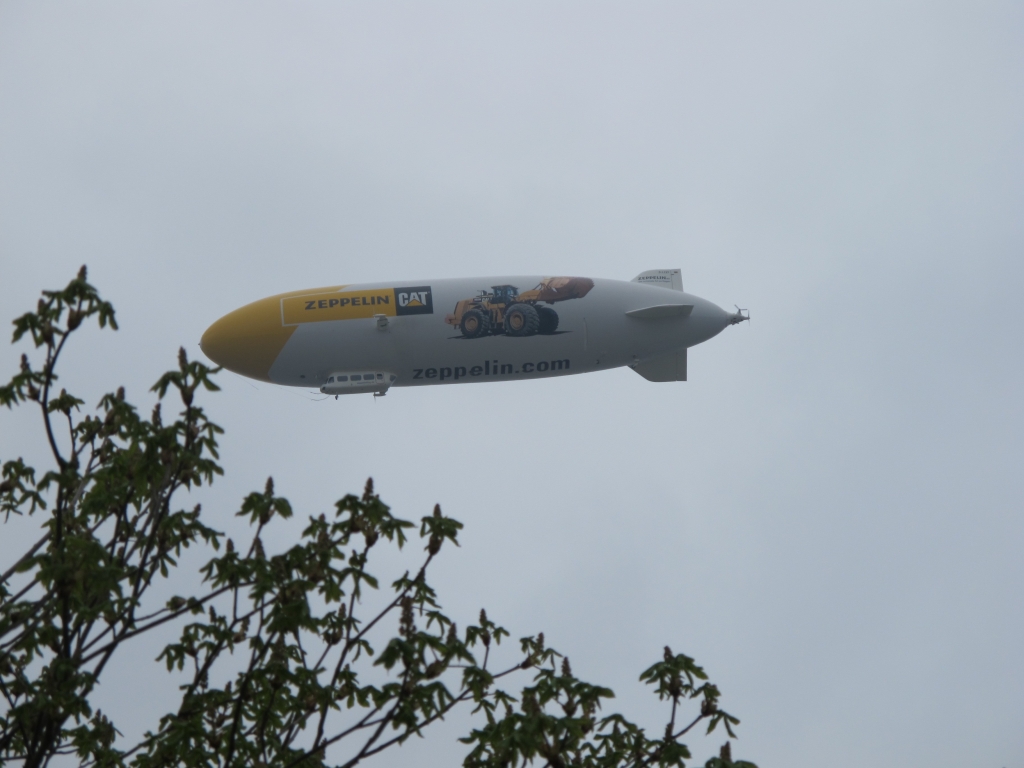 Phillida Irving, Global Customer Strategy Manager, said: «The deep knowledge we have of Cat engines is what allows us to provide a superior level of service to customers using our Caterpillar telematics and digital solutions. Our digital team provides the technical expertise, and the Cat dealer network», such as Cgt in Italy and Zeppelin in Germany, «works with our customers on a day-to-day basis, providing the tools, the parts and the service expertise».
Cat dealers offer genuine Cat parts and a variety of services including scheduled maintenance and extended service coverage (ESC) to optimize engine life and lower operating costs. In addition, dealer service technicians are trained to service the entire Cat industrial diesel engine range.
INTERVIEW WITH CATERPILLAR FROM BAUMA MUNICH 2019
The protagonists of Stage V
Caterpillar's offering in terms of engines spans from the 2-cylinder 0.5 liter to the 16-cylinder 78 liter, delivering outputs between 6 and 1566 kW. We can start the list with the C2.2 which delivers a power of 55 kW and than go on to the new C3.6 platform, a modular 4-cylinder with an output of 100 kW. Designed to deliver quiet power in a compact package that reduces installation complexity.
The C4.4 engine is ideal for equipment manufacturers who are looking for downsizing together with an aftertreatment system that allows machine manufacturers to lowert costs and complexity from their installation. The 4-cylinder, 4.4-liter engine is available in multiple power ratings from 82 kW to 150 kW. With peak torque reaching 825 Nm. We are, in particular, talking about a 15 percent increase in power, 10 percent more torque and 5-10 percent reduction in fuel consumption. The C4.4 includes aftertreatment upgrades to ensure transparent regeneration.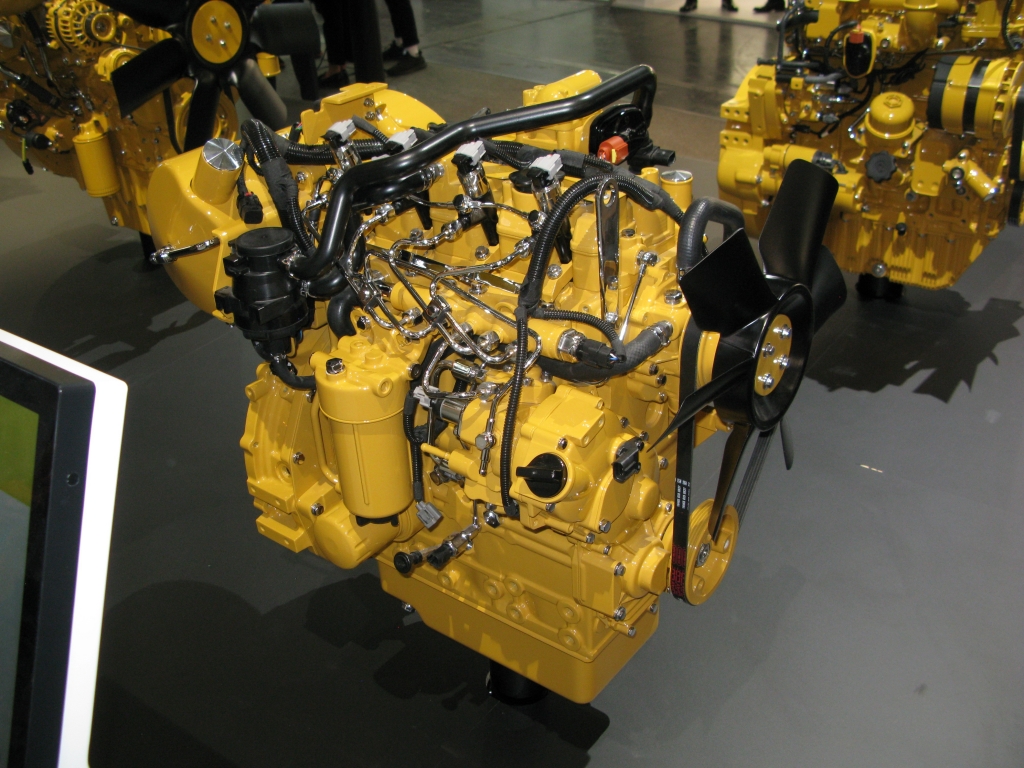 The C13B mad its debut at the last Bauma in Munich. It is a plug-and-play solution that aims to minimize machine design, validation and installation costs. It has a 12.5 liter core and it is available in multiple power ratings from 340 kW to 430 kW. Its peak torque reaches 2634 Nm. The C13B delivers 20 percent more power, 19 percent more torque and the aftertreatment is 65 percent smaller than Stage IV.
Above 560 kW and platform upgrades
In the power category above 560 kW, we can find the C18, C27 and C32 engines. They offer power ratings from 563 up to 839 kW and all meet Stage V emissions. The aftertreatment is all in the hands of the diesel oxidation catalyst (DOC). Without the need for a diesel exhaust fluid (DEF) system.
C7.1 and C9.3B received some important platform upgrades to increase their power density. The C9.3B is now ready for Stage V and has been in production for over a year, offering 19 percent more power and 21 percent more torque while reducing system weight by 12 percent.
Steve Ferguson, vice president Industrial Power Systems, said: «We're confident in both the capability and reliability of our new platforms. Machine manufacturers who are looking to downsize and increase machines sales can be reassured of durability throughout the life of their machine».