Forsee Power LFP battery modules
Forsee Power is launching a new LFP-based battery system. Named ZEN LFP, it has the aim to provide full-day operations to electric buses, trucks, and off-highway vehicles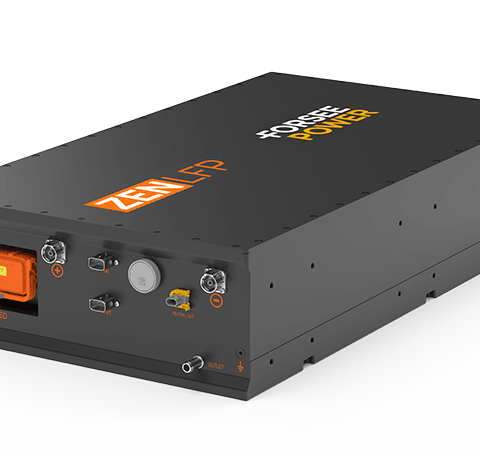 Forsee Power is launching a new LFP-based battery system. Named ZEN LFP, it has the aim to provide full-day operations to electric buses, trucks, and off-highway vehicles. 
ZEN LFP by Forsee
The ZEN LFP battery system – available in 36 kWh and 55 kWh modules– has been developed by Forsee Power's R&D engineers and will be manufactured in Europe, North America, and Asia-Pacific. The move announced by Forsee Power is another indication that something is changing in the European battery manufacturing landscape: while at the beginning of the EVs ramp up most of Western battery suppliers focused on NMC, now LFP is gaining traction. Also BorgWarner Akasol has appreciated LFP. Such a trend was anticipated by BloombergNEF findings: "LFP batteries have gained significant market share in the last three years." The consultancy expects LFP to account for around 40% of global EV sales in 2022.
Talking about energy density
ZEN LFP is presented by the supplier as a cost-efficient, high-energy lithium-ion LFP modular product line designed for the commercial vehicles market (bus, truck, off-highway). The new battery model offer an energy density of 240 Wh/L (the Wh/kg is not mentioned), and the ability to stack up to 2 modules – allow a multitude of integration possibilities to optimize all available space in the vehicle. Forsee Power's design complies with ISO 26262 ASIL-C and is compatible with numerous industry standards (including R100-3, R10.6, AIS-038 rev.2, SAE J2464 and SAE J2929). It is also compatible with the C-box LFP industry standard format for easy replacement, while being more compact, and able to provide up to 20% more power. This new product line offers a life of up to 6,000 cycles and cost optimization related to the LFP chemistry, hence providing a very low TCO to operators, Forsee Power stresses.