A higher power peak for the iconic Scania V8 engine
The Scania V8 engine is a truly iconic one, which has had quite a significant evolution in over 50 years (here, a post about the celebrations for the 50th anniversary of the V8). The latest important developments were recently introduced by the company's management: increased maximum power, a new gearbox range, greater efficiency and reduced […]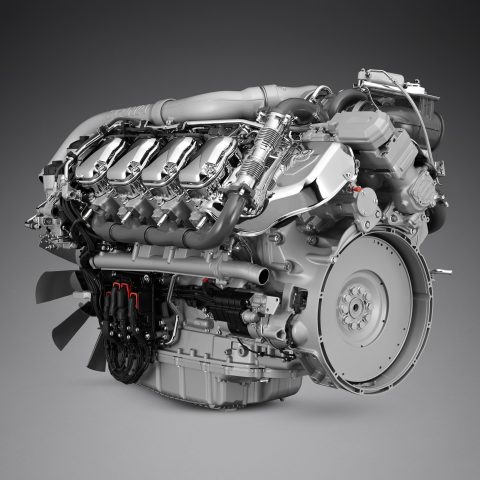 The Scania V8 engine is a truly iconic one, which has had quite a significant evolution in over 50 years (here, a post about the celebrations for the 50th anniversary of the V8). The latest important developments were recently introduced by the company's management: increased maximum power, a new gearbox range, greater efficiency and reduced fuel consumption, which in the right conditions can reach up to 6 per cent. What does not change, as Scania points out, is the basic concept, that is to say an engine with eight cylinders arranged in a V-shape and the search for power at the highest level in the industry.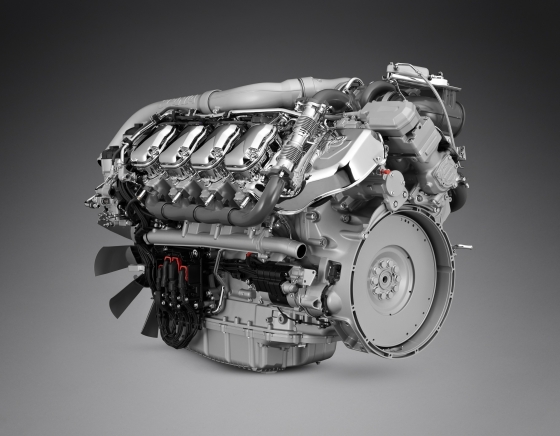 The continuous evolution of Scania V8 engine
Here's how Scania described the evolution of the V8 engine, now available in four different versions, with 530, 590, 660 and 770 horsepower (or, as we prefer, from 390 to 556 kilowatts).
«The new EMS enables a smarter and more advanced engine control software with higher accuracy. We can, for instance, calculate more precisely how much fuel that is needed and when», said Göran Lindh, Chief Engineer for Scania's V8 engines. The EMS (Engine Management System) interact with the AMS (Aftertreatment Management System). They are both highly critical to meet the current and coming Euro 6 regulations regarding NOx and particles.
The updated V8 range is now equipped with a new high-pressure fuel pump where the pumping elements are individually controlled (AIM, Active Inlet Metering). The overall pressure and inlet control will be enhanced with improved diagnostics for increased uptime and performance. The new pump is also optimised for minimising engine oil consumption.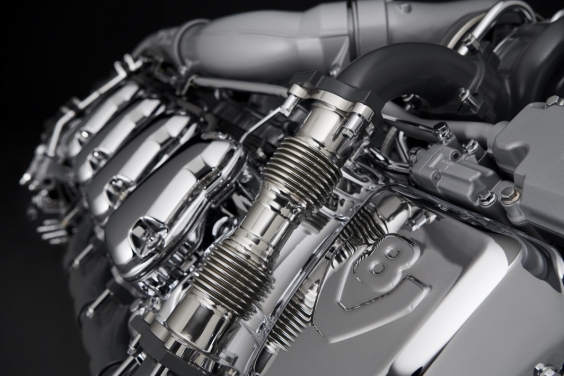 After-treatment and overall weight
«The increased power comes together with fuel savings, savings that we were able to reach thanks to the introduction of the latest technologies. It has a SCR-only after-treatment system, a robust, fixed geometry turbocharger and the same kind of single-bank exhaust manifolds as the other three V8s. Shedding certain heavy components and simplifying others, has lowered the weight by up to 75 kilos, compared to its predecessor», added Göran Lindh.