All-plastic fuel vapor pump improves engine efficiency
Pierburg (Rheinmetall Automotive), Swoboda, BASF and General Motors have developed the first all-plastic fuel vapor pump assembly in serial production. The component is currently produced at Pierburg's facility in Fountain Inn, South Carolina and placed on the 2019 Cadillac XT4. The assembly is mounted on the engine and directly transfers evaporated fuel emissions from the […]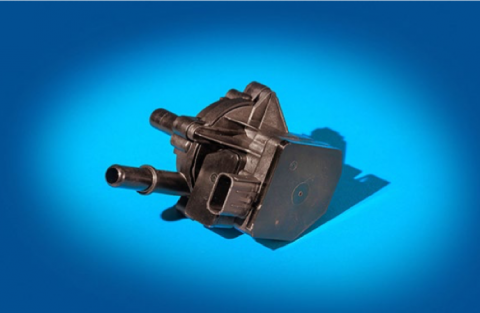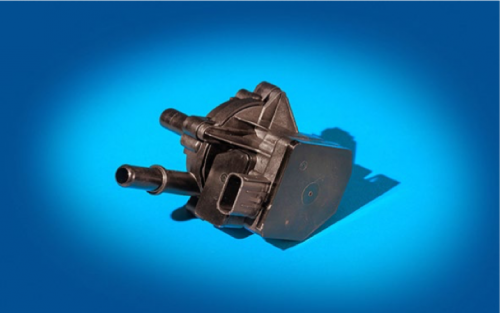 Pierburg (Rheinmetall Automotive), Swoboda, BASF and General Motors have developed the first all-plastic fuel vapor pump assembly in serial production. The component is currently produced at Pierburg's facility in Fountain Inn, South Carolina and placed on the 2019 Cadillac XT4. The assembly is mounted on the engine and directly transfers evaporated fuel emissions from the evaporative emission control (EVAP) system into the engine, which maintains the low level of vehicle emissions as well as improves engine efficiency.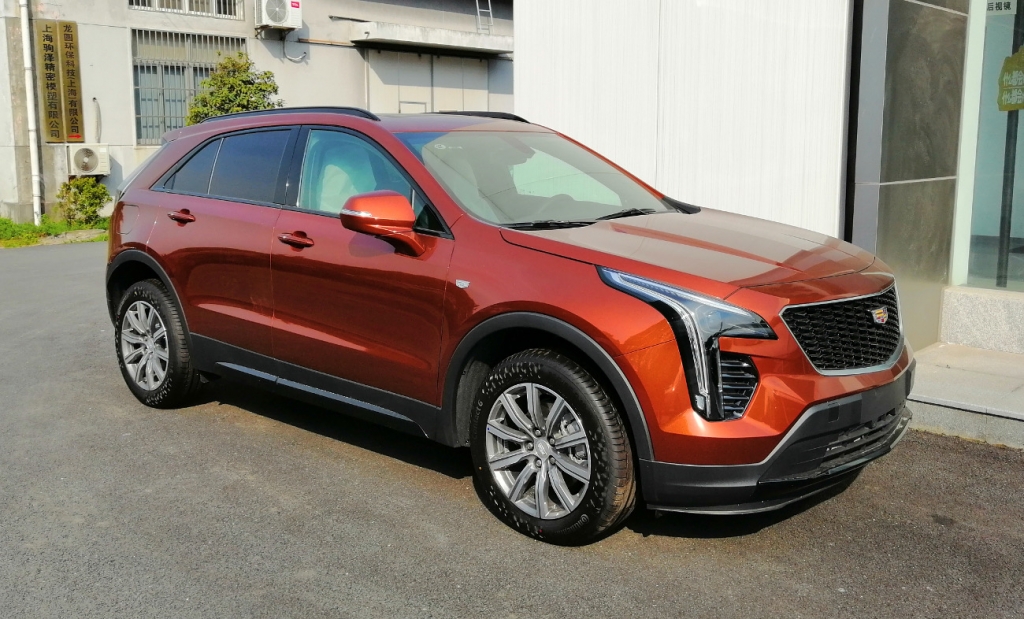 Mitigating gasoline vapor emissions
The design, a major achievement for emissions reduction, incorporates some enhancements such as an integrated pressure sensor that provides real-time performance feedback to the vehicle and also includes the addition of a purge pump that enables the OEM to perform more complex leak diagnostic checks on the EVAP system. This can be scaled easily to other OEMs, mitigating gasoline vapor emissions from millions of vehicles.
HOW MUCH DO THE NEW DIESEL ENGINES POLLUTE?
The companies involved in the fuel vapor pump project
Such an application results from the close collaboration between several companies. BASF Corporation provided the Ultramid polyamide 6 and 66 grades, crucial to enabling a leak-proof seal for gasoline vapors, thus allowing the system to function in a corrosive environment. Swoboda, developing and manufacturing high-precision, innovative components and systems for the automotive future, had a primary role on the molding and tooling of the assembly.
EMISSIONS REDUCTION IN THE MARINE SECTOR: SEATEC
Under the Pierburg brand, Rheinmetall Automotive's Mechatronics division specializes in modules and assemblies for emission control, solenoid valves, actuators and valve train systems, oil, water and vacuum pumps for cars, trucks and offroad vehicles.