Deutz and the on-highway sector, a never-ending story
Deutz and the on-highway sector: here we are, again. The German manufacturer's comeback is closely connected to the recent plans involving China and Sany, the biggest construction equipment and truck manufacturing group in the Asian country. As a matter of fact, the Kingway 435 truck unveiled by Sany in China is further evidence of the […]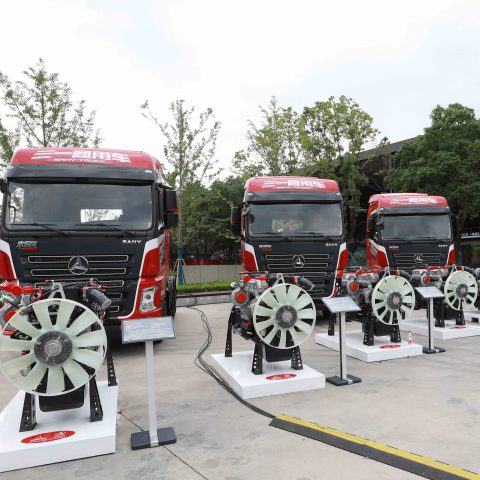 Deutz and the on-highway sector: here we are, again. The German manufacturer's comeback is closely connected to the recent plans involving China and Sany, the biggest construction equipment and truck manufacturing group in the Asian country. As a matter of fact, the Kingway 435 truck unveiled by Sany in China is further evidence of the successful collaboration within the joint venture and marks the return of Deutz to the on-highway business.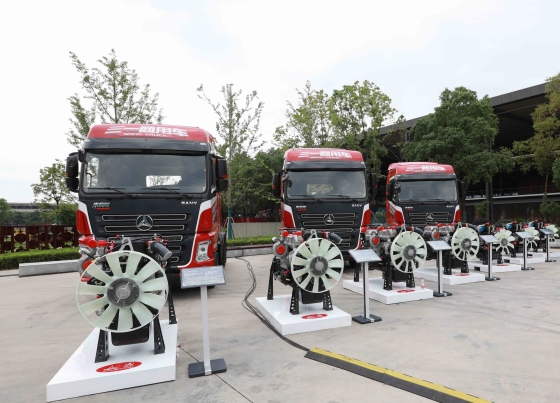 The D12 engine from Deutz fits the on-highway sector requirements
The D12 engine has a power output of 360 kW, speed of 1,900–2,100 rpm, and maximum torque of 2,150 Nm. The powerful, electronically controlled common rail injection system enables optimized combustion and optimum engine performance with low fuel consumption. The engine meets the Euro VI emissions standard.
«We are delighted that we and our partner Sany have been able to bring the first D12 engine produced by the joint venture into action inside a truck. The new truck is a further demonstration of our combined development know-how and signals our return to the on-highway segment», said Deutz CEO, Frank Hiller.
1,000 trucks sold in just 39 seconds
The new truck was presented to the public virtually in a ten-hour livestream from the Sany heavy truck headquarters in Changsha, capital of Hunan province. The figures already show that it is set to be a bestseller: 1,000 trucks were sold within just 39 seconds of the Kingway 435 being unveiled.