European Council proposes moving the end of diesel/CNG city bus sales in Europe to 2035
European Council has reached an agreement on a proposal to update and strengthen the regulation on CO2 emission standards for heavy-duty vehicles. The proposed amendment "introduces a 100% zero-emission target for urban buses by 2035, while setting an intermediate target of 85% for this category by 2030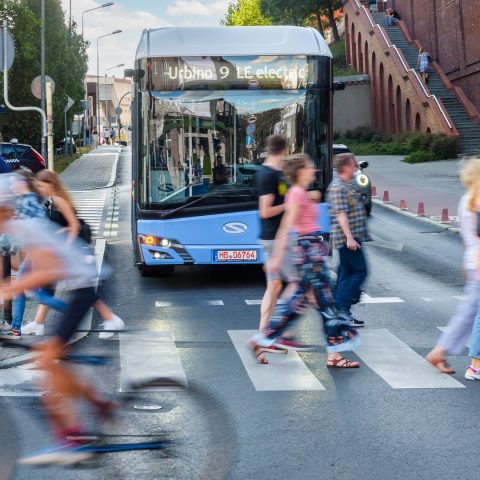 European Council has reached an agreement on a proposal to update and strengthen the regulation on CO2 emission standards for heavy-duty vehicles. 
The proposed amendment "introduces a 100% zero-emission target for urban buses by 2035, while setting an intermediate target of 85% for this category by 2030. The Council agreed to exempt inter-urban buses from this target", the European Council states in a press note.
This follows the EU Commission's proposal that was submitted on 14 February 2023, that asked for a ZE mandate for new city buses in 2030. Although the proposal is not part of the 'Fit for 55' package, it is closely linked to it in that it contributes to the EU's aim to reduce its net greenhouse gas emissions by at least 55% by 2030 compared to 1990 levels, and to achieve climate neutrality in 2050.
European Council on CO2 emission standards
The general approach will serve as a mandate for negotiations with the European Parliament on the final shape of the legislation, the EU Council stresses.
In line with the EU's climate objectives for 2030 and beyond, the Council maintained the targets set by the Commission. Besides the 2025 CO2 emissions reduction target of 15% which was already provided for, the new rules introduce new targets:
45% emissions reduction from 2030 (increased from 30%)
65% emissions reduction from 2035
90% emissions reduction from 2040
In addition, "the Council added a series of provisions to make the review clause more comprehensive, such as considering national investments already made and possible constraints due to specific territorial morphology or weather conditions in member states. Member states also clarified the provisions on public procurement procedures for zero-emission urban buses, in particular on the assessment criteria related to security of supply, to ensure legal soundness".
The effectiveness and impact of the amended regulation on the abovementioned targets will be reviewed by the Commission in 2027, one year earlier than originally proposed by the Commission (Article 15). One of the issues the Commission will have to report on in its review is progress in the deployment of public and private recharging and refuelling infrastructure for alternative fuels for vehicles covered by this regulation.
In its review, the Commission will also have to produce an assessment of the role of a carbon correction factor (CCF) in the transition towards zero-emission mobility in the heavy-duty vehicle sector.