BorgWarner turbochargers with optimized VTG technology
BorgWarner has announced the supply of its state-of- the-art variable turbine geometry (VTG) turbochargers to a global OEM. The VTG turbocharger offers benefits for modern hybrid and combustion engines such as improved power output, reduced emissions and higher temperature capabilities. This new contract expands BorgWarner's existing business operations with the OEM, further broadening the scope […]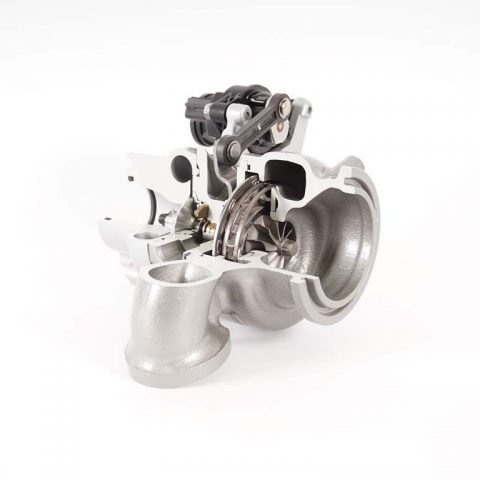 BorgWarner has announced the supply of its state-of- the-art variable turbine geometry (VTG) turbochargers to a global OEM. The VTG turbocharger offers benefits for modern hybrid and combustion engines such as improved power output, reduced emissions and higher temperature capabilities. This new contract expands BorgWarner's existing business operations with the OEM, further broadening the scope of technologies it is supplying to an array of vehicle programs.
BorgWarner's new VTG turbochargers are being built for the OEM's 1.0-liter gasoline engines and are capable of supplying required boost pressures while reducing emissions at the same time.
BorgWarner VTG turbochargers: words from the company's management
«BorgWarner continues to support our customers by developing advanced products to proactively address emission regulations and the ongoing changes in the automotive industry. Innovative technologies, such as our VTG turbochargers for gasoline engines, are paving the way for meeting emissions regulations of the future», said Joe Fadool, President and General Manager, BorgWarner Emissions, Thermal and Turbo Systems.
BorgWarner's 2020 sustainability report
In addition, BorgWarner has lately released its annual sustainability report, which outlines the company's strategy, objectives, focus areas and achievements. Quite a relevant news coming from the report deals with the fact that, in 2019, greater than 80 percent of BorgWarner's revenue came from electric, hybrid, and emissions-reducing combustion parts, such as turbochargers, EGR valves and coolers, engine timing systems, dual clutch transmission (DCT) and control modules, and more. As cleaner mobility adoption accelerates, BorgWarner expects to generate 36 percent of its revenue from products on hybrid and electric vehicles by 2023.
One of the goals BorgWarner has set for the coming years – after already exceeding its 2020 operational environmental goals – is to reduce its carbon emissions intensity by 50% (from its 2015 baseline) by the year 2030.