Horton at Bauma meets Stage V
Horton at Bauma showcased its portfolio for Stage V. Such as Daniele Mastrobuono noticed at the end off 2018 on Diesel International: «Dissipating high thermal power require large radiating volumes and abundant airflows, while tight spaces limit more and more these applications, frequently installed in countries where ambient temperatures reach 55 °C. Sandstorms require special accessories, such […]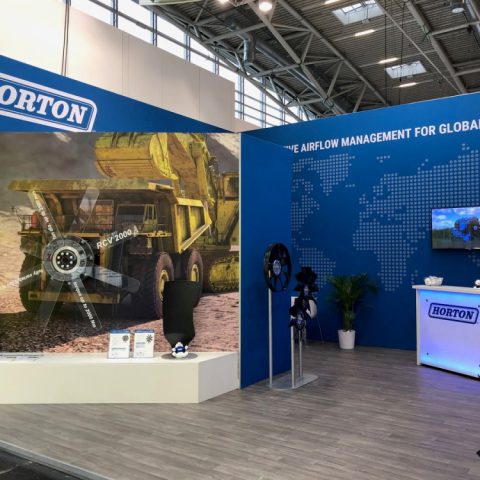 Horton at Bauma showcased its portfolio for Stage V. Such as Daniele Mastrobuono noticed at the end off 2018 on Diesel International: «Dissipating high thermal power require large radiating volumes and abundant airflows, while tight spaces limit more and more these applications, frequently installed in countries where ambient temperatures reach 55 °C. Sandstorms require special accessories, such as sand traps and acrylic filters, which often cause relevant airflow losses also due to low noise request».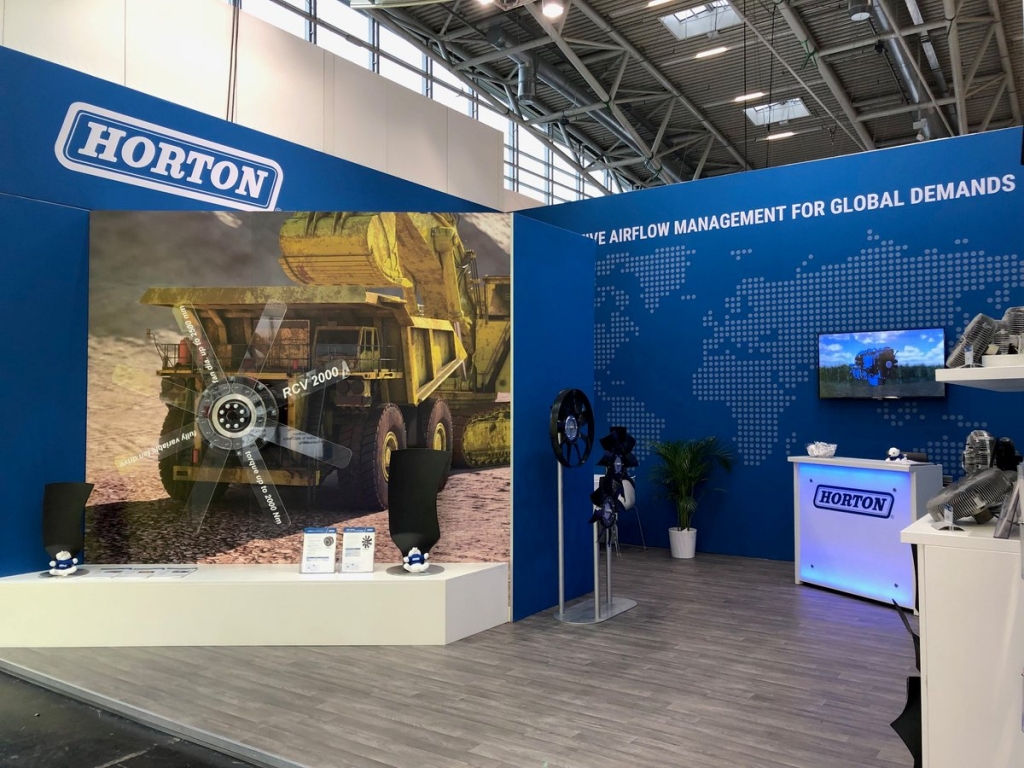 This is one of the many challenges that the cooling package must meet. Increasing system efficiency to help OEMs meet Stage V requirements is one of the most challenging.
COOLING SYSTEMS? HERE WE ARE THE SWEDISH APPROACH
And what are the solutions proposed by Horton? Among other things, you will find a brief overview of what you saw in Munich below.
Horton at Bauma. Fan Drives
In Booth 245, Hall 4,Horton at Bauma brought LCX Series revealed the variable-speed design which rotates the fan at a wider range of speeds to match engine cooling demands more precisely. Additionally, the LCX Series features Horton's proprietary Cold-Start Disengagement (CSD) which disengages the drive much quicker than the closest competitor for faster cab warm-up, making it ideal for construction equipment operating in cold weather. Variable-speed operation, combined with CSD reduces fuel consumption, decreases noise and minimizes parasitic draw on the engine for increased working horsepower.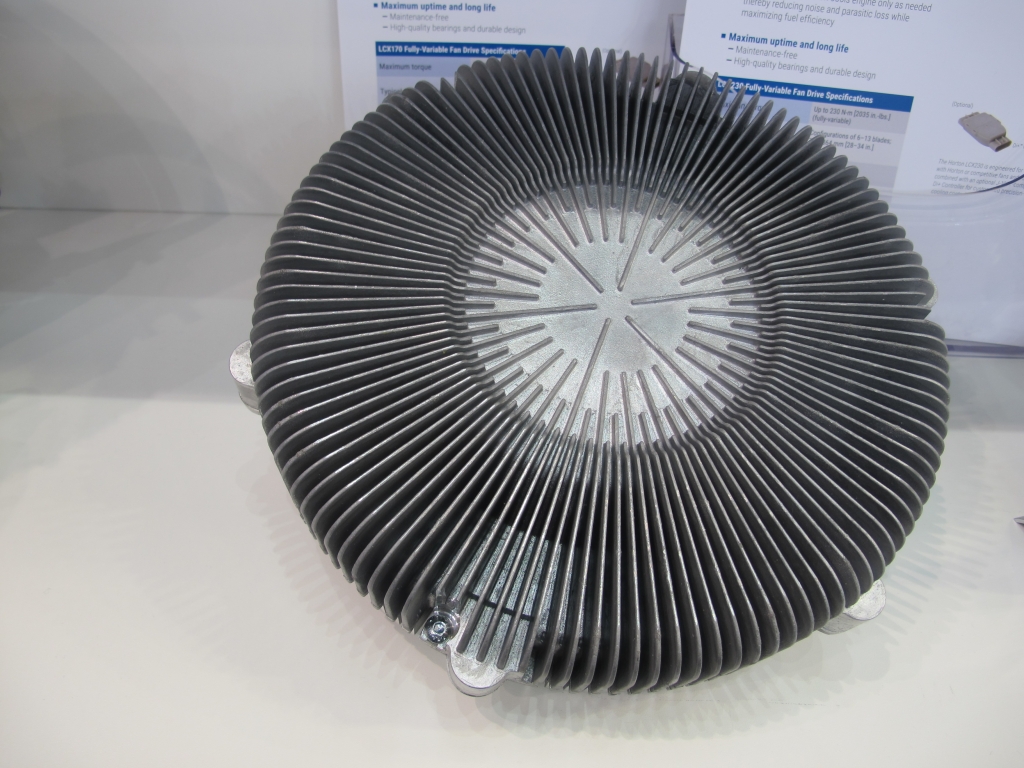 Another news from the manufacturer based in Minnesota (USA) is the HM1400 fan, that features a computer-optimized blade design, capable of moving more air with less parasitic draw on the engine than conventional fans.
Talking about speed drives
Moving on the Horton portfolio We found the compact fan drive RCV250, suitable for turning fans up to 1,09 meters (43 inches) and the heavy-duty RCV1000 and RCV2000 Variable-Speed Drives. The RCV1000 and RCV2000 were specifically designed for mining haul trucks and related heavy-duty, off-road equipment, wherein high torque levels are required to turn large cooling fans up to 2.44 meters (96 inches).
Manish Virmani, VP Global Market Development, says: «These new best-in-class products provide Horton with a meaningful competitive advantage in the market and continue its tradition of innovation. Further, they will help our customers meet the escalating requirements and challenges presented by Stage 5 emissions standards for medium- and heavy-duty off-road vehicles».
THERMAL MANAGEMENT? NOT JUST FANS. PARKER, FOR INSTANCE…