Ufi Filters at the service of Man D15 engine
Ufi oil filter is now at the service of Man D15 for Euro 6d heavy duty applications Ufi Filters presented the oil module for the equipment of the Man D15 engine mounted on numerous applications for heavy vehicles of the German manufacturer. The new engine, lighter, quieter and cleaner, can be integrated with the energy […]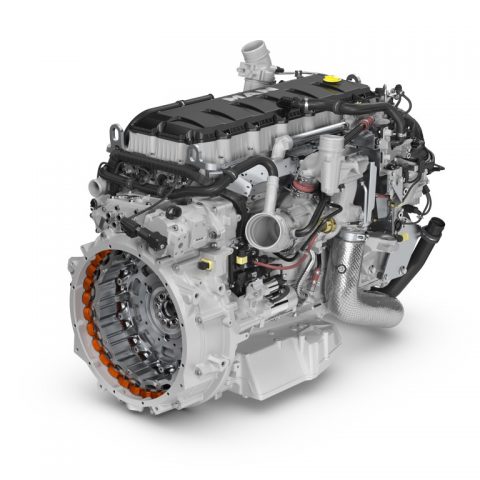 Ufi oil filter is now at the service of Man D15 for Euro 6d heavy duty applications
Ufi Filters presented the oil module for the equipment of the Man D15 engine mounted on numerous applications for heavy vehicles of the German manufacturer. The new engine, lighter, quieter and cleaner, can be integrated with the energy efficient start system, Man EfficientHybrid. System that allows a reduction in fuel consumption and emissions up to 16%.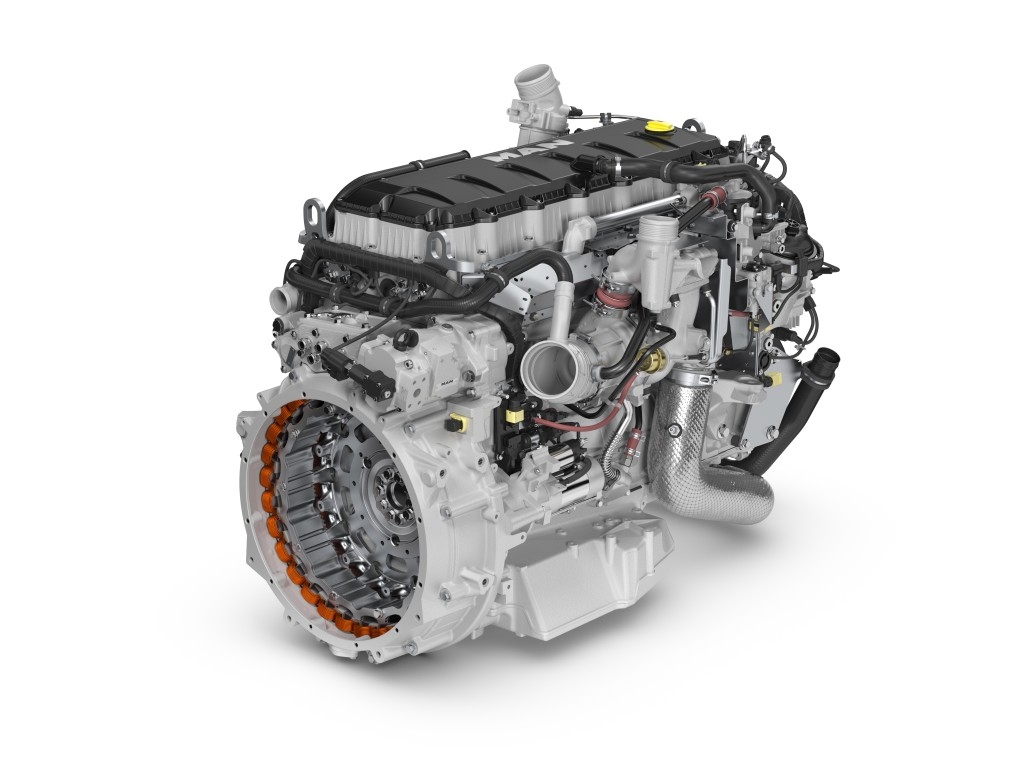 The oil module for Man is the first with aluminum heat exchanger for heavy duty engines, produced by Ufi in the new Opole plant in Poland. The customized production process guarantees high standards of cleanliness, sturdiness and reliability. This project marks a further step for the group in developing technologies tailored to its customers, to cope with the advent of Euro 6d.
UFI AND THE FIRST EUROPEAN THERMAL MANAGEMENT FACILITY
Main features
The complete Ufi system offers improved thermal management of the engine thanks to the optimized heat exchanger which avoids temperature peaks. Depending on the oil temperature and the operating phases (steady state, or warm-up), the two-stage thermostatic valve manages the volume inside the lubrication circuit.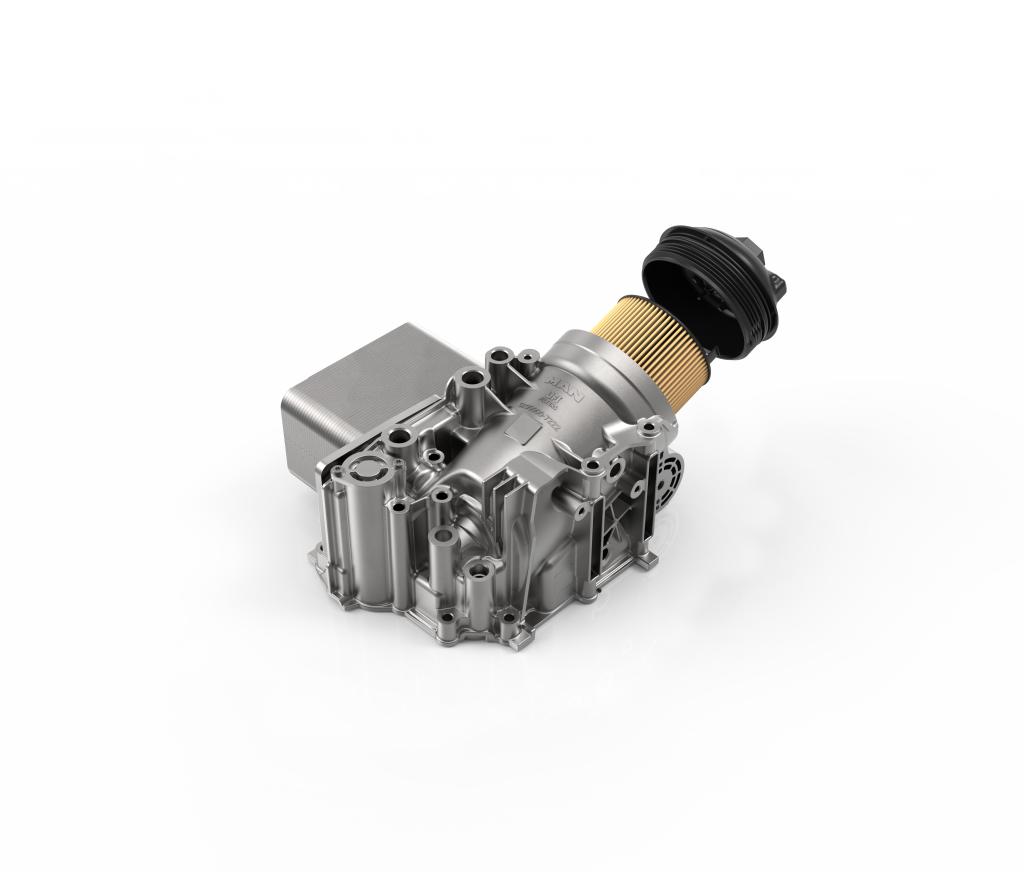 The Ufi filter with plastic cap contributes to a lightening of the 9-liter D15, which is 20% lighter than the previous version. The engine is available in the 205, 243 and 265 kW power levels. We can talk about a real "downsizing" for engines of this capacity, minus 12% in height and minus 10% in width. The green cartridge, fully recyclable, in particular guarantees high resistance on heavy duty engine oil circuits, subjected to pressures up to 12 bar.
Ready also for the aftermarket
The Ufi module also has advantages for the aftermarket sector, where the replacement will be introduced in the coming months. The D15 engine design also allows the mechanic easy access to the various service points and maximizes the oil filter replacement interval. Ufi, with its filter, intervenes to optimize the life cycle of the engine, protecting it from premature wear.
Luca Betti, Aftermarket Business Unit Director at Ufi Filters, said: «Thanks to investments in Research and Development, supported by the opening of new industrial sites, we can consider ourselves global suppliers of solutions for the complete management of the lubrication system, both in terms of filtration and thermal management. The partnership with Man, of which we are very proud, also highlights the fact that Ufi Filters is chosen by the best producers of heavy vehicles».