Kohler KSD: the "Diesel of the Year" and ease of maintenance in a new video
A low total cost of ownership, extended maintenance intervals and ease of maintenance: these are some of the features of the KSD series illustrated by a video released a few days ago on the Kohler platform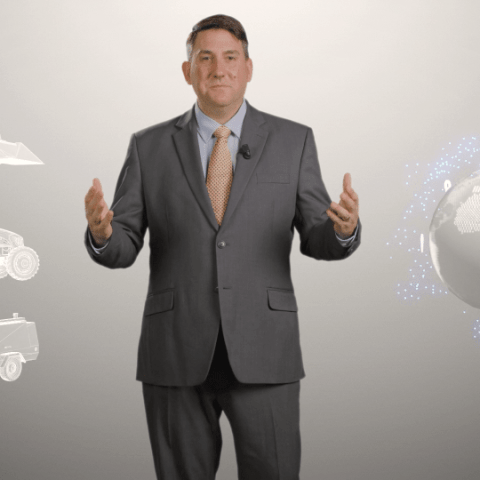 The third video of the KSD "saga", Kohler Small Displacement, was released a few days ago on the Kohler platform. After the November release, which featured the new diesel engine, and the March release that announced the "Diesel of the Year" award, the new video goes into detail on the technical specifications of this engine. You can see it here.
The KSD range has been presented as the result of a totally market and customer-oriented approach, allowing you not only to enjoy the performance of such an advanced engine, but above all to be able to take advantage of what it offers throughout its lifetime and in the easiest and most economical way possible.
The first key success factor in our value proposition is a low total cost of ownership, achieved through optimized fuel consumption which save on fuel. In fact, compared with the average fuel consumption of its competitors, the KSD offers savings of 6 to 8 percent. The KSD's electronic management system enables precise fuel metering, reducing oil and fuel requirements, thus preventing oil dilution and heavy soot contamination. 
Also contributing to such a low total cost of ownership are the maintenance intervals, which in the KSD are extended to the maximum and allow the end customer to be able to save on spare parts and exploit the engine for as long as possible, without having to perform maintenance that would add to the total cost of ownership. Thus, the KSD is designed with a standard technology that sees the maximum lifetime of each of the components implemented and extended.
Kohler KSD: in the video the ingredients for a low Tco
First and foremost, the KSD is equipped with an oil filter that has a service interval of 500 hours, compared to the competitors' average of 250 hours. In addition to the standard 3.7-liter oil pan, an upgraded 5.3-liter oil pan and oil and fuel filters ready for 1,000-hour intervals are also available for those needing more demanding duty cycles. Also, standard is the heavy-duty poly-V belt that boasts a 2000-hour life, which is up to 4 times longer than the average belt replacement of competitors. In addition, the hydraulic adjusters require no adjustment. All this is covered by KSD's 3-year warranty, which guarantees up to 6,000 hours of protection.
With the KSD we wanted to go further, and we included as an optional extra a sensor that allows real-time monitoring of oil condition. The OCM, Oil Condition Monitor, detects and reports the end of the oil life cycle based on viscosity and oxidation, as well as the key failure mode; it integrates into the existing CANbus, ECU and on-board display. In this way, it allows the oil condition to be always kept under control, optimizing maintenance, and making it predictive, while also reducing downtime.
All of this makes KSD-mounted applications extremely productive and with longer duty cycles, as well as having a lower total cost of ownership. But when maintenance is needed, the KSD is able to impress again. Indeed, at Kohler, we believe that complexity can be turned into simplicity, and so we have tried to do with the new engine range, which to make the end customer's life even easier requires only 2 tools for routine maintenance: all that is needed is a band spanner to remove the oil and diesel filters, which is commonly used and easy to find, and a stretch belt tool to fit and remove the alternator fan belt.
Along with the incredible performance and capabilities of the KSD, Kohler also supports OEMs and end customers with two smart functions, which give the ability to develop or integrate functions such as prognostics, diagnostics, geolocation, or remote engine monitoring. To monitor engine performance, Kohler has developed KIRA, Kohler Integrated Remote Analytics, a completely new and easy-to-use diagnostic experience. By connecting via cable directly to the system, KIRA allows diagnosis, flashing, recording and use of technical documentation.
Kohler has also designed a free maintenance app for smartphones, CheckApp, wich provides the user with a comprehensive library of technical manuals and videos, and a customized maintenance program based on usage. With CheckApp, it is also possible to purchase spare parts directly from the app.