Nanni and Amalia Festa. Talking about past, present and future. Part 1
Nanni and Amalia Festa. This is the first of the two parts we'll propose to our audience on this website. Nanni has undergone a variety of changes over the last decade- starting with its logo – including, above all, widening its range of engine manufacturing partners, with Scania and John Deere as the latest additions. The […]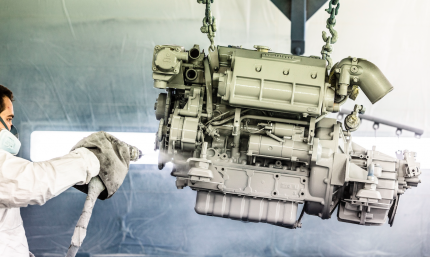 Nanni and Amalia Festa. This is the first of the two parts we'll propose to our audience on this website. Nanni has undergone a variety of changes over the last decade- starting with its logo – including, above all, widening its range of engine manufacturing partners, with Scania and John Deere as the latest additions. The pandemic had an impact on the company management, too, but it also pushed company reorganization even more strongly, with the aim of offering customers both engines and spare parts from a plentiful stock and speeding deliveries as much as possible. In June, we talked with Nanni's CEO Amalia Festa, who shared her thoughts, strategies and uncommon vision for the future of Nanni as well as for the boating sector as a whole.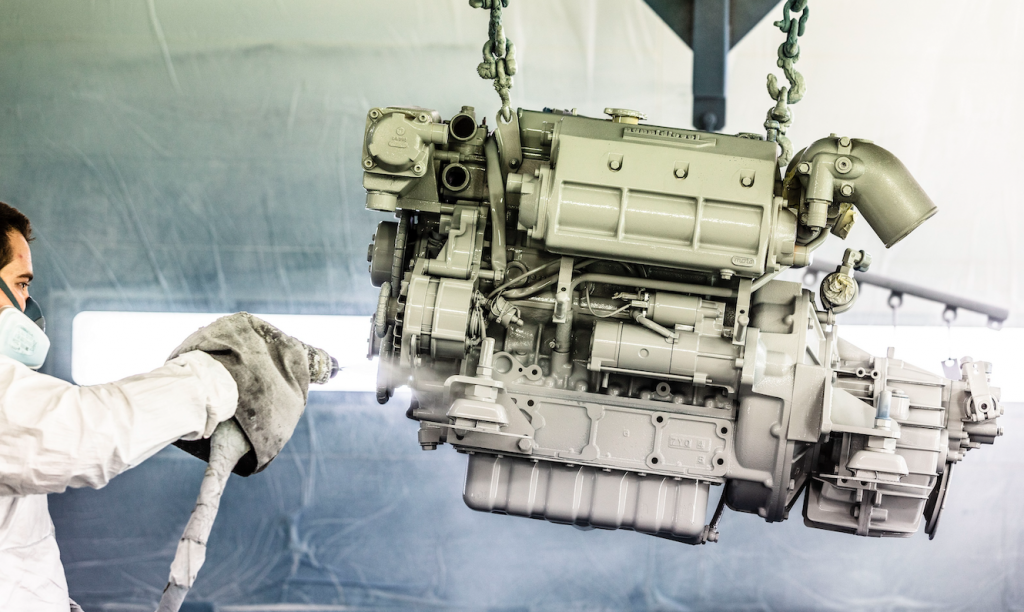 Nanni and Amalia Festa. Your new logo sports the 'Energy in Blue' payoff. Let me be a bit provocative: is diesel regarded as something of a deadweight now?
Not in the least. The reason why we chose the "Energy in Blue" payoff is that we wanted to convey the idea of energy, cleanliness, respect for the sea. It's consistent with and consequential to the message that we started getting across already in 2003 – so 17 years ago. When we redesigned our logo, we chose to highlight this message, alongside our company name, Nanni. Basically, it's about getting back to the essence.
We're now recovering from the Covid-19 emergency lockdown. What was the lesson learned from this hard-to-believe experience? What's your vision for the next future?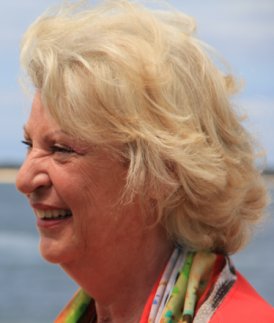 The pandemic forced us to change our behavior, both work-wise and environmentally-wise. Our internal organization procedure, by the way, worked perfectly smoothly. From an operational standpoint, we noticed a strongly cooperative approach between those still working on the company premises and those who were working remotely. Internal reorganization, human relationships, the handling of production…these are all factors that triggered a change for the better, even just by making us realize that we can keep communicating and moving forward even despite the distance.
How has this experience impacted you, at a personal level?
For me, it's been a very positive experience. After being an entrepreneur for 30 years, I put my line worker's clothes back on and spent the whole months of March and April working side by side with the boys on the shop floor. Except for a week's break required for sanitizing our premises in mid-March, we never stopped. By being there in the forefront, we realized that as a matter of fact people were getting accustomed to the new working modalities pretty quickly.
How's the post-Covid market situation?
Production capacity inevitably slowed down, which had huge consequences, and recovery has been subject to a set of conditions and delays, including in the procurement of materials. I think that in circumstances such as these, working harder on a longer-term perspective will be vital, which also applies to communication with our suppliers. In this respect, cooperation is key.
To be continued…