Nanni and COVID-19
In the story telling of facilities involved in the consequences of the COVID-19, we had not yet told you about Nanni Diesel. The French marinization specialist has undertaken an aggressive policy to provide the yachting market with a range of power ratings and solutions to meet the needs of the tender boats and small inboard […]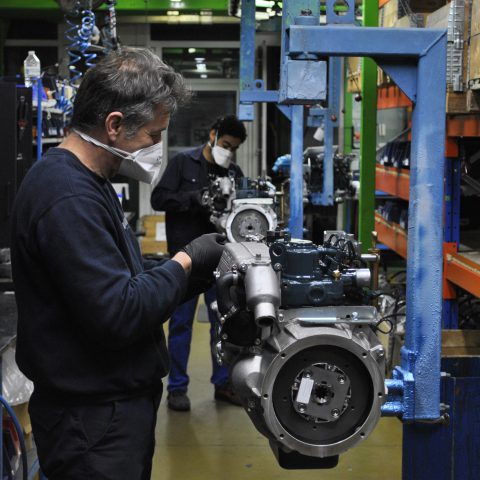 In the story telling of facilities involved in the consequences of the COVID-19, we had not yet told you about Nanni Diesel. The French marinization specialist has undertaken an aggressive policy to provide the yachting market with a range of power ratings and solutions to meet the needs of the tender boats and small inboard boats as well as the yacht around 80 feet and more (with multiple installations). In recent years, usual engines technical partnerships such as Kubota, Toyota and VM Motori have been joined by John Deere and Scania. The last entry was skipped just Scania, co-opted also with the 8-cylinder V-cylinder, which became the top of La Teste marine engines company's range.
Nanni has faced the pandemic and is ready to start again, despite the fact that France is, like Italy, strongly affected by the virus and, consequently, by lockdown.
Following the press release about COVID-19.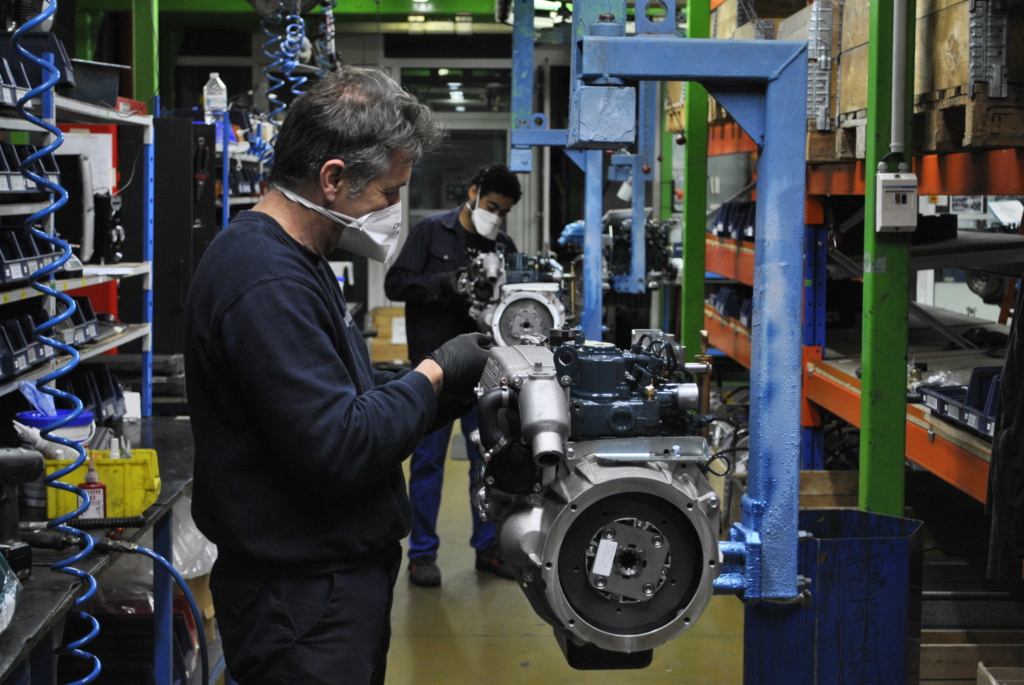 Nanni and COVID-19. A new organization has been set up
"For more than 50 years, NANNI has survived during worldwide economic crisis over the years, and now, as many International companies, NANNI faces the Covid-19. 
SOLIDARITY, SAFETY and CHANGE are the main definitions for the Nanni Team that is still active to ensure the best services to clients' needs all over the world. 
As soon as the declaration was pronounced by The French President, Nanni took immediately the necessary measures to protect its staff. 
Most of the departments have been operational by teleworking (spare parts, after sales, commercial, R&D, administrative departments). 
At the company's headquarters in La Teste de Buch, production lines, parts, receiving and sending, sales administration have been maintained but with reduced workforce in respect of the sanitary rules recommended. Personal protection equipment has been dispensed and new strict rules have been applied for the whole staff present on site. 
Thanks to the entire workforce who is still mobilized and connected, NANNI ensures the production, supply and the after-sales of engines and spare parts all over the world, especially for its professional customers (safety at sea, fishermen, army, offshore platforms…). 
Amalia Festa said
«Now is the time for change, together we will be able to accomplish great and beautiful things! The solidarity and the motivation of our staff, as well as the power of our International and French network, will allow NANNI to emerge stronger and to continue in the coming years.» – Amalia Festa, President & CEO."