Caterpillar and SCR for marine applications
Caterpillar and SCR for marine applications, a relationship that starts on the road, on trucks, develops on the construction site, on earthmoving machinery, (Stage V recipe by CAT? Read here) finally reaches the sea. A relationship that starts on the road, on trucks, develops on the construction site, on earthmoving machinery, finally reaches the sea. Below […]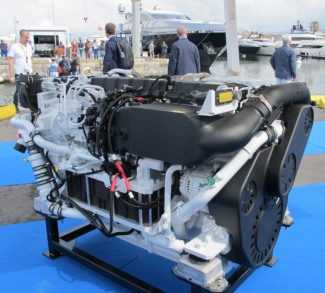 Caterpillar and SCR for marine applications, a relationship that starts on the road, on trucks, develops on the construction site, on earthmoving machinery, (Stage V recipe by CAT? Read here) finally reaches the sea. A relationship that starts on the road, on trucks, develops on the construction site, on earthmoving machinery, finally reaches the sea. Below you will find a collection of Caterpillar's speeches on the subject. We are relatively far away, from 2016, waiting for the IMO Tier III, which would provide guidelines for exhaust emissions.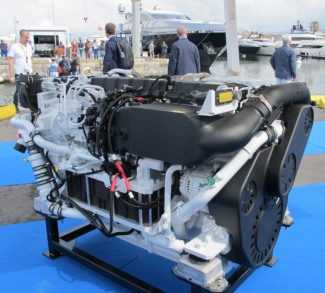 Caterpillar and SCR for marine applications. Available for IMO III too
«SCR technology allows for advances in combustion and fuel efficiency through NOx reduction downstream of the engine itself», says Ryan Darnell, Marine Product Value engineer within Caterpillar's Large Power Systems Division. He goes on to say, «Our engineers were able to place their focus on driving down fuel consumption instead of adapting a technology unproven in the marine marketplace.» And, then: «SCR is not only easy to install for yards and naval architects; it is the solution that meets NOx rule requirements and delivers higher uptime, while saving operators money on fuel; the largest TCO attribute».
«What's not so widely acknowledged is that SCR delivers the lowest total cost of ownership in the marine sector. One of the main reasons why is because the relationship between engine-out NOx and fuel consumption is inversely proportional; this means SCR maximizes engine efficiency. The amount of diesel fuel required to run a Tier 4 Final engine from Caterpillar with an SCR  can be up to 9% lower than that required for a Tier 2 or Tier 3».
CAT GOES STRAIGHT TO HYBRIDIZATION
This is a crucial point: «The feedback we got from naval architects on this one was 'make it as flexible to install as possible', and that has been our guiding principle. The Caterpillar marine solution is also the most efficient SCR system on the market due to achieved lower overall fluid and fuel consumption for improved TCO, minimal new engine content for greater reliability and establishment of common designs and processes across the platform which reduces variability».
THE 1-2-3 OF SCR
Caterpillar says that: "The dosing cabinet mixes the right dosage of compressed air [1A ] and urea [1B] drawn from the the urea tank and transfers it [2A]to the SCR module where it is injected in to the exhaust stream [2B]. In the SCR module [3] water evaporates and the urea is converted into NH3. When ammonia comes in contact with the SCR catalyst there is a reduction in NOx. The final output is carbon dioxide, nitrogen, water and oxygen".
Here's a video about Tier 4 marine engines with SCR technology.