ICOMIA has a new President: Sara Anghel
ICOMIA, the International Council of Marine Industry Associations, has appointed Sara Anghel as President. She's the head of NMMMA (National Marine Manufacturers Association Canada). Andrea Razeto, Vice President of the Italian Confindustria Nautica, was appointed Past President of ICOMIA at the end of his two-year term of office (2018-2020). ICOMIA has a new President: Sara […]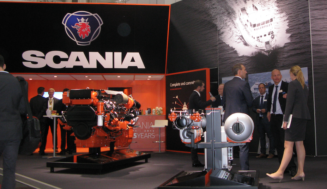 ICOMIA, the International Council of Marine Industry Associations, has appointed Sara Anghel as President. She's the head of NMMMA (National Marine Manufacturers Association Canada). Andrea Razeto, Vice President of the Italian Confindustria Nautica, was appointed Past President of ICOMIA at the end of his two-year term of office (2018-2020).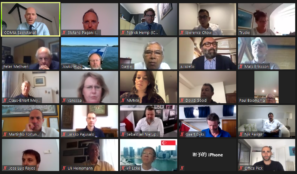 ICOMIA has a new President: Sara Anghel
ICOMIA was formed in 1966 to bring together in one global organisation all the national boating federations. Mats Eriksson (Swedish Marine Industries Federation) and Darren Vaux (Boating Industry Association Australia) are the new Vice Presidents. As far as the technical committees are concerned, the head of the Study Office of Confindustria Nautica Stefano Pagani Isnardi has been appointed as the new Chairman of the Market Intelligence Taskforce, and he's confirmed as Chairman of the SuperYacht Division and Vice Chairman Technical Committee.
ICOMIA welcomed TYBA and Scania
On May 11th ICOMIA included the Thai Yachting Business Association as a full member and the ICOMIA Marine Engine Committee (IMEC) welcomed Scania. IMEC brings together the major recreational marine engine and personal watercraft manufacturers. IMEC is a separate trade association but has a support agreement with ICOMIA.
The Thai Yachting Business Association said: «TYBA is honoured to joining ICOMIA and looking forward to expanding the Superyachts and charter horizons in Thailand with ICOMIA support.»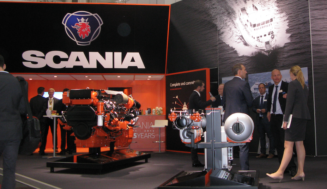 «It is great news that Scania has been admitted to IMEC. When I joined the IMEC autumn meeting as a guest in 2019, I was impressed by the open and constructive discussions around the table. On behalf of Scania, I look forward to joining this group of engine manufacturer representatives to participate in the harmonisation efforts promoted by IMEC concerning engine regulations and sustainability in the industry» said Ylva Wiklund, Senior Certification Engineer, Vehicle Regulations at Scania.