John Deere engines at sea between leisure and education
John Deere's engines are not afraid of the sea, on the contrary they are more than willing to give their contribution to boats in need, especially when it comes to educational purposes. John Deere and the Sea Explorer: a floating classroom Sea Explorer, other than just a boat, is a project that came to life […]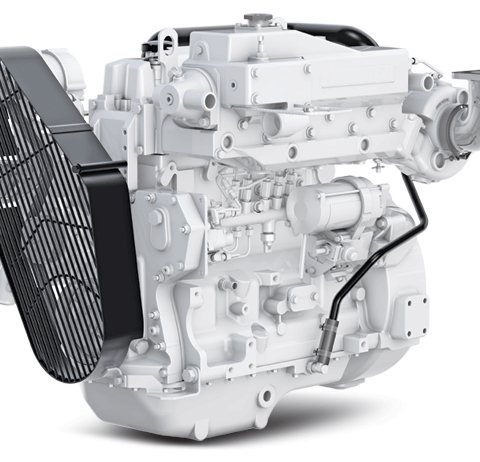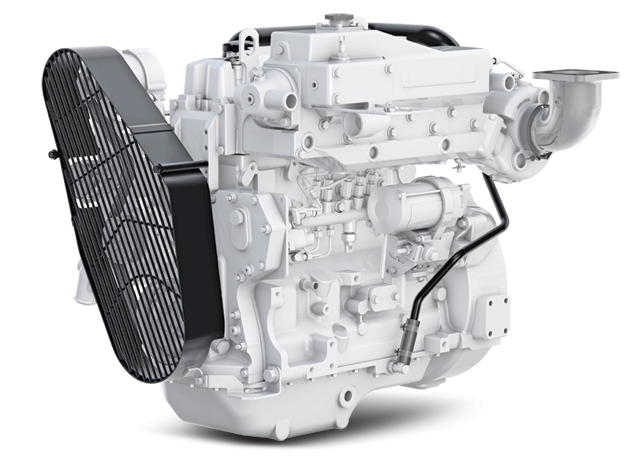 John Deere's engines are not afraid of the sea, on the contrary they are more than willing to give their contribution to boats in need, especially when it comes to educational purposes.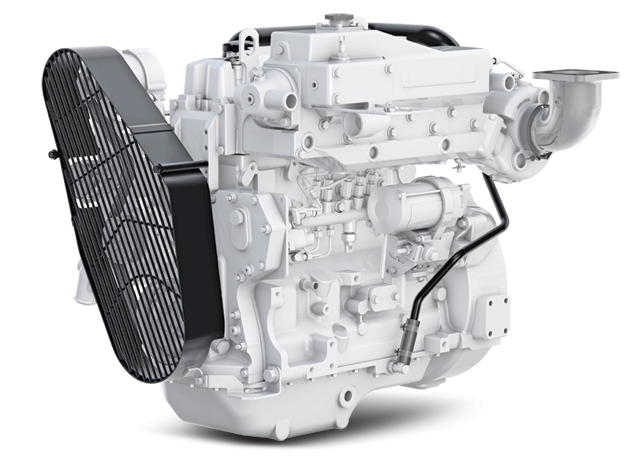 John Deere and the Sea Explorer: a floating classroom
Sea Explorer, other than just a boat, is a project that came to life on the idea that people are more likely to protect what they know and love. For this reason, Michel Franck and Sophie Bourguignon decided to safeguard the treasures of the sea by creating this floating classroom, where scientists, students, adults, and children can immerse themselves in marine life and go home inspired to help save the underwater environment.
Sea Explorer plays a fundamental role in the Association Terre Marine École de la Mer, which Franck and Bourguignon set up in 2014 exactly to contribute to sustainability in the Mediterranean.
With 24 x 12 meters, it is the largest catamaran roaming the Western Mediterranean. Its design offers 250 square meters of space for relaxation and study plus easy access for everyone, including people with physical disabilities. Two upper decks offer a great view of marine life, while the crow's nests on the 30-meter high mast are extremely popular with the more adventurous passengers. In order to respect the environment, Sea Explorer was built on circular economy principles, using recovered aluminum donated by local boat owners.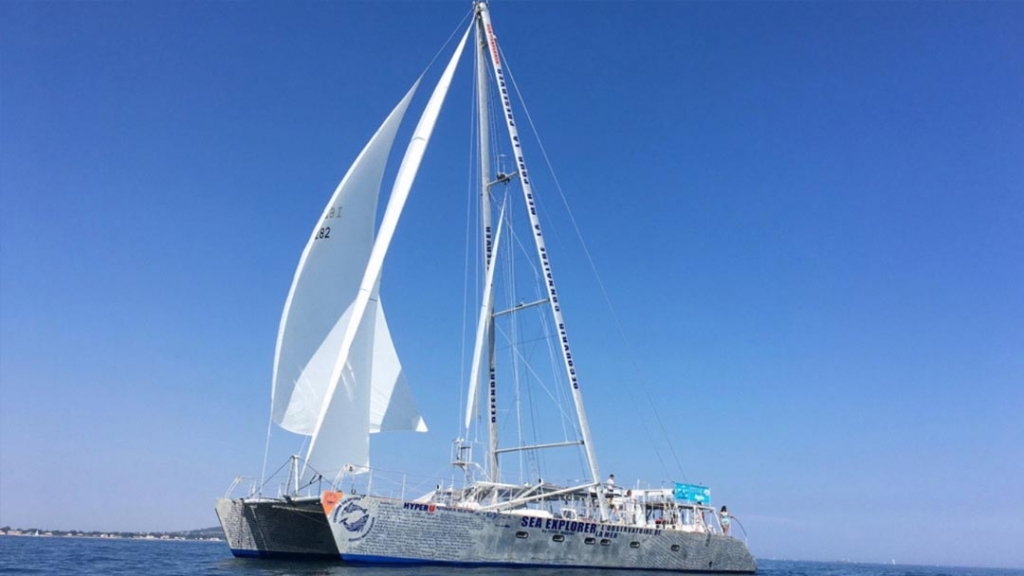 Another priority was to find an energy-efficient power solution and this is where John Deere's engines came into play. A voltaic system with 15 solar panels provides electrical power for all onboard appliances while twin John Deere PowerTech 4045TFM85 engines take Sea Explorer into ports and out to sea.
The shipyard where Sea Explorer was during construction proposed the John Deere engines, which were supplied by the distributor NPS Diesel, in Antibes, France. The engines purpose is to provide high power at low speed, low noise, and low vibration. They drive a three-blade propeller through a 1:1 gearbox ratio.
JOHN DEERE AND THE 13.6L AT BAUMA 2019
A popular name also amongst leisure vessels: the MS Adriatic Sun
Croatia is well-known for its enchanting coast, with its historic towns, beautiful bays, and coves. The purpose of the Adriatic Sun is to allow visitors to view it in sheer luxury. Measuring just 45 meters long and 8.5 meters wide, the agile cruiser enables passengers to immerse themselves in the stunning history and culture of Croatia's Dalmatian Coast.
The Adriatic Sun was designed by Franjo Flesh, naval architect at Yacht Design. Shipyard Radež in Blato, Croatia, built the cruiser and installed the twin 429-kW John Deere PowerTech 13.5L propulsion engines that were requested for this task. The engines drive twin Michigan Marine Propulsion (MMP) propellers through twin DONG-I DMT260 HL gearboxes, each with a ratio of 4.52:1.
All onboard appliances, tools, media, and amenities are run by 36-kWe and 100-kWe Kapelos Diesels generator sets. The sets consist of a Marelli alternator and are powered by, respectively, a John Deere 4.5L and 6.8L engine.
Croatian John Deere engine distributor GM Turbo provided the propulsion engines, propellers, gearboxes and command control system, the generator sets, and on-site support.
JOHN DEERE AND THE STAGE V LINE
The Sunreef 80 7X Split
Last, but not least, we can have a look at the case of Sunreef Yachts, in Poland, with its 80 7X Split. This catamaran operates together with twin John Deere PowerTech 6068SFM85 engines. The prestigious name brought instant results for the Polish company, with orders for a Sunreef 80 Sailing with twin John Deere 6.8L engines and a Sunreef 80 Power catamaran with 13.5L engines.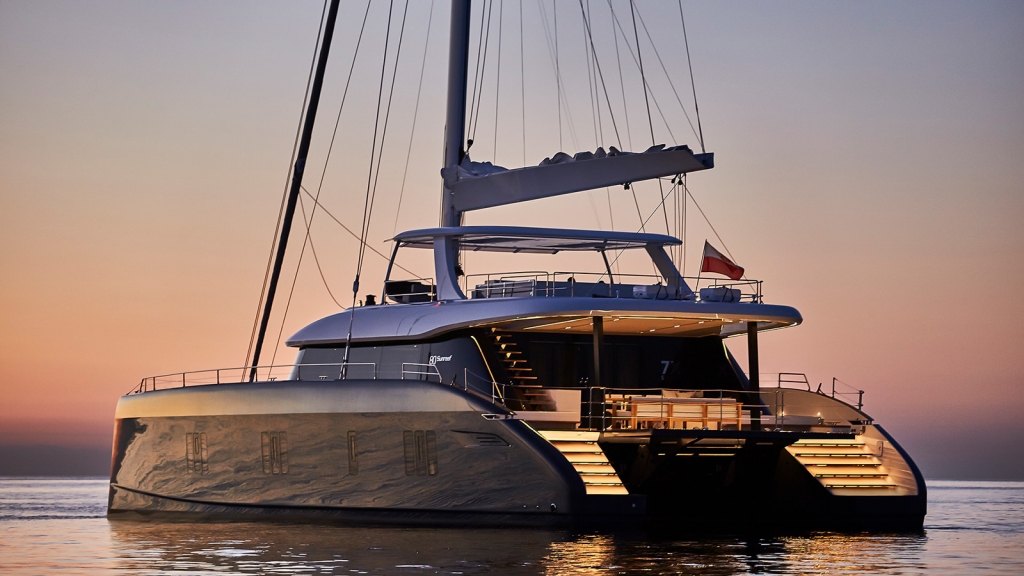 This first catamaran in the 80 range is an all-around sailing leisure yacht ideal for exclusive getaways, charter, and transoceanic adventures. This 24.4-meter yacht features a 340-square meter living area that opens to the bow terrace and cockpit. The open space offers freedom and flexibility, with free-standing furniture.
Comfortable living that also requires comfortable cruising. The two composite hulls and superstructure concept ensure good balance above and below the water line while the two John Deere 208-kW 6068SFM85 engines, in combination with two bow thrusters, ensure an easy maneuverability to enter and exit ports, and dock. The engines drive four SPW folding propellers at a ratio of 1:2,493.