Wärtsilä and Liebherr together for the W14
The W14. It is not only Deutz that's on the horizon of Liebherr's technological and commercial cooperation. The Liebherr Components Division 'jumped into the water' together with Wärtsilä. The result of this collaboration is called W14. Wärtsilä and Liebherr designed the W14 for smaller vessels such as tugboats, fishing vessels and small passenger crafts or […]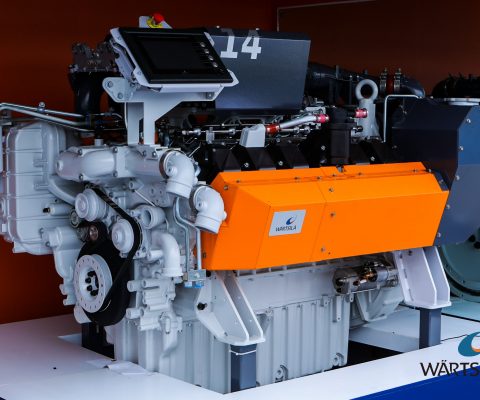 The W14. It is not only Deutz that's on the horizon of Liebherr's technological and commercial cooperation. The Liebherr Components Division 'jumped into the water' together with Wärtsilä. The result of this collaboration is called W14.
Wärtsilä and Liebherr designed the W14 for smaller vessels such as tugboats, fishing vessels and small passenger crafts or ferries. The engine will be available in 12- and 16-cylinder configurations based on the D96 engine series. We directly asked the 'parents' of the engine to explain the genesis of the project. Here you can find the first part of the interview. Stay tuned for the upcoming second part.
WE ALREADY TALKED ABOUT THIS COOPERATION…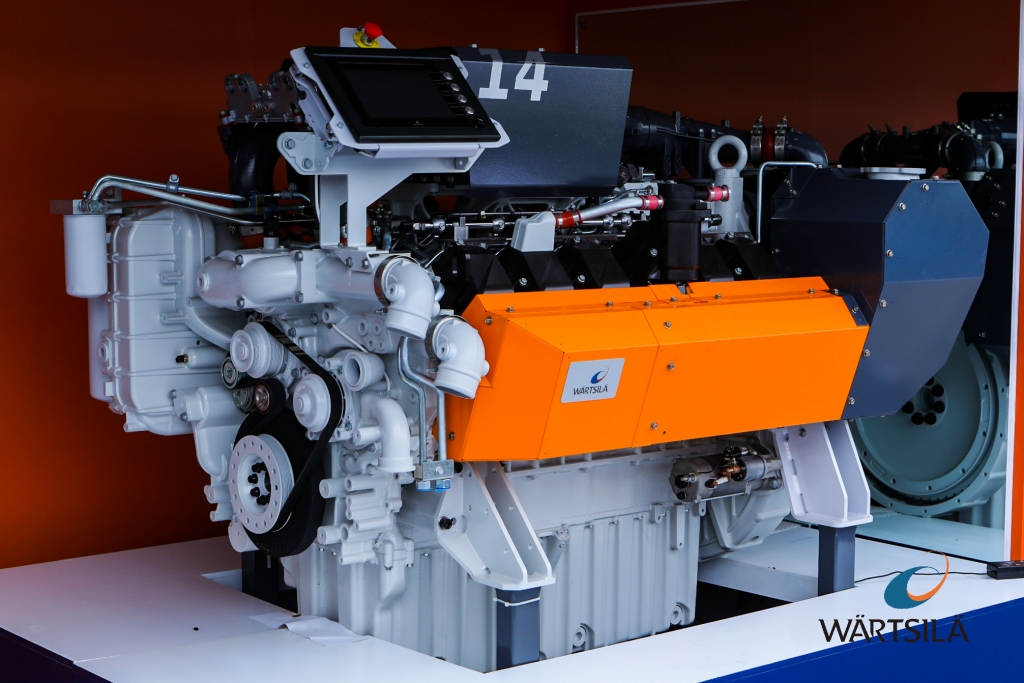 Why Liebherr started the cooperation with Wärtsilä?
Liebherr has significantly expanded its portfolio of diesel and gas engines over the past few years. Each industry, however, requires a dedicated and specialized approach in terms of development, production, distribution and service. Liebherr and Wärtsilä teamed up in this project to exploit both companies' competencies to have a strong and competitive offering in the global maritime markets.
Why did the presentation take place at the IWS in New Orleans?
On the one hand, workboats are one of the target applications for the Wärtsilä 14 engine. On the other hand, it was roughly one year before the first pilot applications were scheduled to be set into the sea. Therefore, our partner Wärtsilä decided that this would be the right place and time to launch the new engine.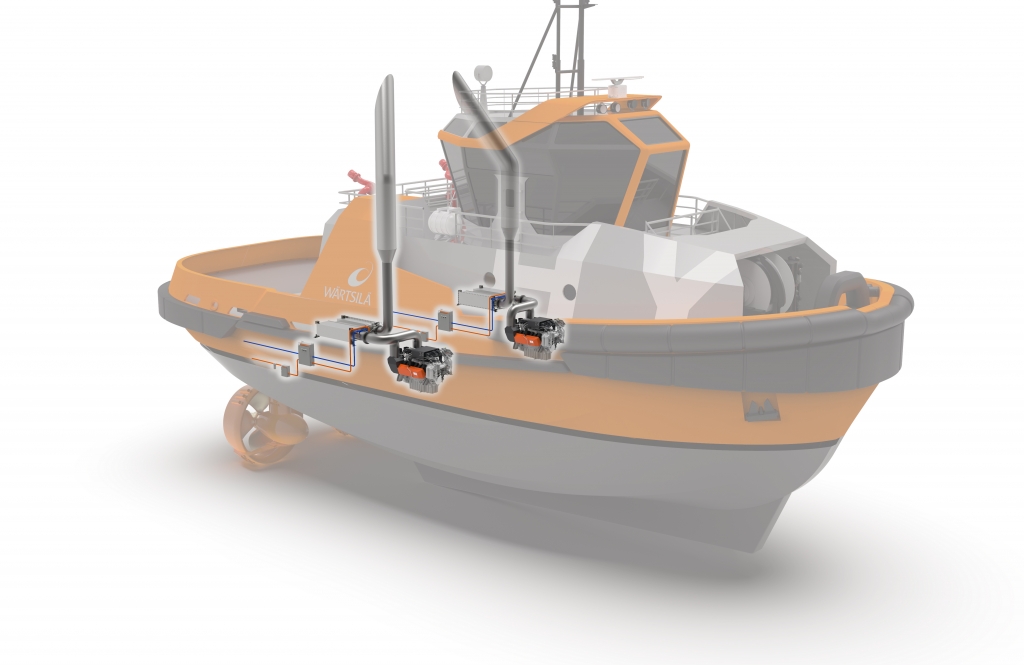 What is technological genesis of the W14 engine?
The engine is based on the Liebherr D96 engine, which has been introduced in the power generation markets some years ago. Of course, there were also some modifications to the engine itself. While the power generation market demands a fixed-speed engine for diesel-electric drives, mechanical propulsion has a much wider operating profile. The performance curve of a maritime engine as well as the requirements put on it differ from those of the power generation.
These are, for example, further requirements of the controls for maritime use, as well as the stipulations of class and SOLAS. Moreover, as an engine for mechanical propulsion it requires different performance and torque curves as well as a very responsive engine behaviour. In the new engine Wärtsilä has integrated its NOx reduction system (NOR) to comply with IMO Tier III.
Which applications does it target? To name one, the tugboats.
Of course, tugboats are the key application for this engine. In the propulsion configuration, the engine is suitable for smaller vessels such as fishing vessels and small passenger crafts or ferries, while in the diesel-electric mode providing auxiliary power it is likely to find application in special vessels e.g. tugs, on offshore support vessels and coastal tankers. Wärtsilä furthermore integrates the W14 engine into their system offerings, e.g. the Wärtsilä HY Tug 40 concept.