Liebherr and Wärtsilä. A new maritime engine
Liebherr and Wärtsilä developed together a high-speed maritime engine Liebherr and Wärtsilä collaborated on the development of a high-speed diesel engine for maritime and offshore applications. The new maritime engine Wärtsilä 14 made its appereance at the International Workboat Show in New Orleans (US), which took place from November 28 to 30. Thus Liebherr consolidates its […]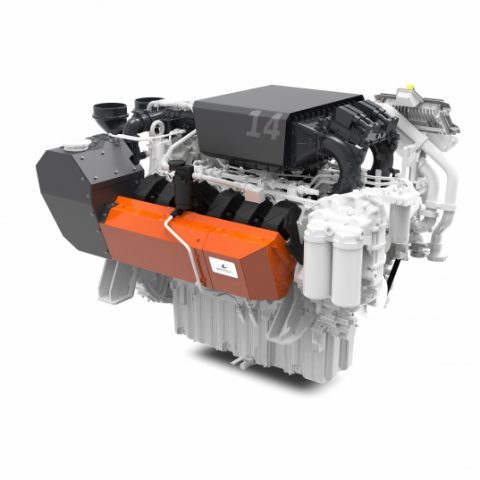 Liebherr and Wärtsilä developed together a high-speed maritime engine
Liebherr and Wärtsilä collaborated on the development of a high-speed diesel engine for maritime and offshore applications. The new maritime engine Wärtsilä 14 made its appereance at the International Workboat Show in New Orleans (US), which took place from November 28 to 30. Thus Liebherr consolidates its mission as a technology partner in the development of 'four-handed' engine platforms (i.e. we are talking about the cooperation with Man and the current one with Deutz).
By introducing the new W14 engine, Wärtsilä aims to serve both propulsion and auxiliary gensets, as well as hybrid installations. The segments and vessel types where operating power, fuel type used and power to weight ratio better befit high-speed engines. The product will be available in 12- and 16-cylinder configurations based on the D96 engine family, with a power output ranging between 755 and 1,340 kW in mechanical propulsion, and from 675 to 1,155 kWe in auxiliary and diesel-electric propulsion applications.
WARTSILA ENJOYS NOT ONLY THE COLLABORATION OF LIEBHERR: THERE'S ALSO HYUNDAI MOTORS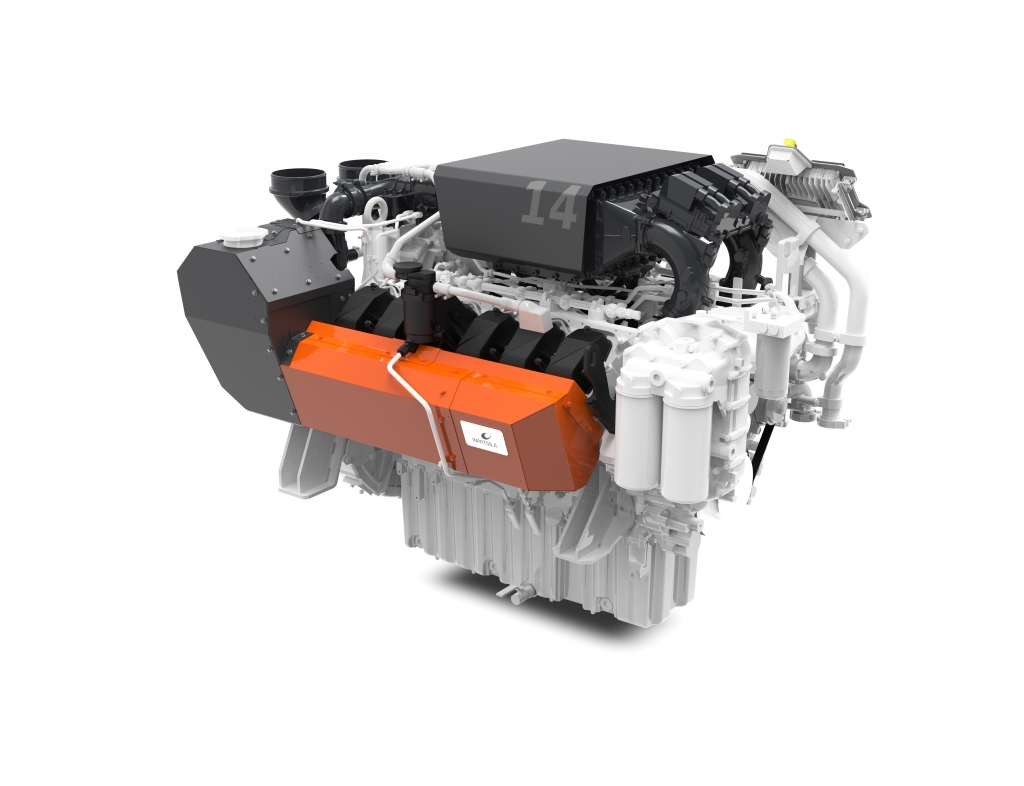 The project comes from the need to satisfy the requirements of limited space and weight, lower Capex, as well as both current and future global emissions restrictions.
Janne Klemola, Product Director at Wärtsilä Marine Power Solutions, said: «The Wärtsilä 14 high speed engine enables us to offer even wider complete packages for our marine customers, bringing total machinery efficiency to the next level. By this we are able to maximize overall performance of the whole solution securing safety and environmental sustainability in a rapidly changing and technologically developing market. With this we are continuing to ensure that our product portfolio delivers the best possible value to our customers».
LIEBHERR AND DEUTZ. DIESEL OF THE YEAR 2018 (AND 2017)
The two seem to get along really well
Wärtsilä has chosen Liebherr to be its partner in this challenging project due to Liebherr's vast experience in engine development.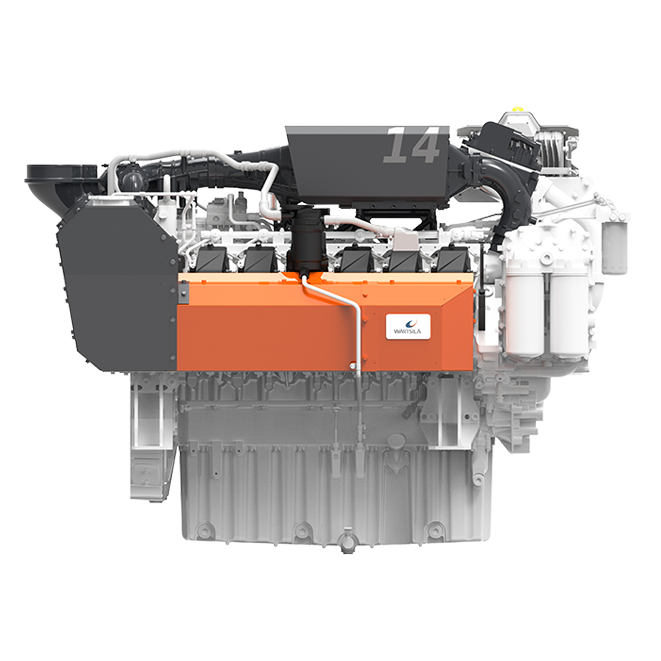 Stefan Wiik, Vice President Marine Power Solutions at Wärtsilä, on the matter, said: «Wärtsilä's leading global position in the development of fully integrated technologies and hybrid solutions will be further enhanced with the addition of this high-speed engine capability. The Wärtsilä 14 engine is designed to meet limited weight and space requirements, as well as stringent emission restrictions. Furthermore, we are very excited to be cooperating closely with Liebherr, since the company's brand and credibility match perfectly with our core values».
The first deliveries will come in the latter part of 2019. The engines will be marketed under the Wärtsilä brand and serviced by the company's global network.