Agritechnica postponed to March 2022
The next edition of Agritechnica has been postponed to March 2022. The official communication by the organizers arrived today, March 29. The DLG (German Agricultural Society) decided to postpone the primary agricultural exhibition from February 27 to March 5, 2022, following the current uncertainties due to the pandemic, as well as the announcements made by […]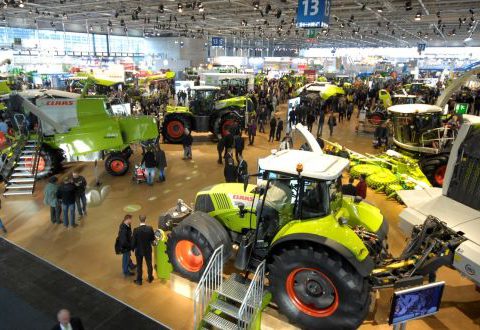 The next edition of Agritechnica has been postponed to March 2022. The official communication by the organizers arrived today, March 29. The DLG (German Agricultural Society) decided to postpone the primary agricultural exhibition from February 27 to March 5, 2022, following the current uncertainties due to the pandemic, as well as the announcements made by some primary manufacturers of agricultural machines or components. As a matter of fact, John Deere, SDF, Cummins, Yanmar were only some of the global companies that withdrew from all the trade fairs in 2021. A big question mark, then, now concerns Eima International, so far confirmed in October 2021 in Bologna. The other primary European exhibition, Sima Paris, is currently scheduled in November 2022.
Agritechnica postponed: the official statement
"The essential prerequisite for exhibitors, visitors and business partners to meet again at Agritechnica are vaccination and test strategies implemented in Germany, Europe and worldwide. Our primary goal as the organizer is to give exhibitors and visitors planning security. This is currently not the case. That is why the DLG, in close coordination with the Agritechnica exhibitor advisory board and the VDMA Landtechnik as industry partner, made the decision to postpone Agritechnica", said Dr. Reinhard Grandke, General Manager of the DLG.
The importance of the vaccination campaign
"In close cooperation with the DLG, we have done everything we can to develop a trade fair concept suitable for pandemics for the autumn. The third corona wave, which is currently in full swing, but above all the disappointing vaccination policy in the federal and state governments, has unfortunately slowed us down for the time being. With fresh momentum and great energy, we are now looking to spring 2022 in order to be able to celebrate an Agritechnica together as we know and love it", added Anthony van der Ley, Chairman of the VDMA Agricultural Engineering, underlining the outstanding position of Agritechnica.