Alfa Laval and FPT Industrial Cursor 16
Alfa Laval & FPT Industrial Alfa Laval contributed to Fabio Buzzi's record with the three-point hull powered by Fpt with Cursor 16. The speed record on the water of a diesel engine dates back to March 7th. The protagonist of the company was Fabio Buzzi and we gave him the cover of the April issue of the magazine […]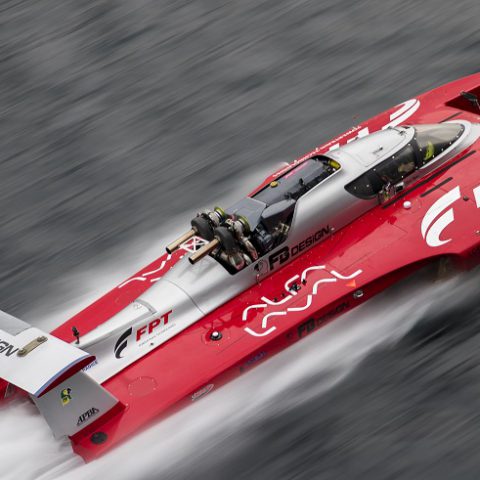 Alfa Laval & FPT Industrial
Alfa Laval contributed to Fabio Buzzi's record with the three-point hull powered by Fpt with Cursor 16. The speed record on the water of a diesel engine dates back to March 7th. The protagonist of the company was Fabio Buzzi and we gave him the cover of the April issue of the magazine Diesel. The Cursor 16 by Fpt Industrial will enjoy the news.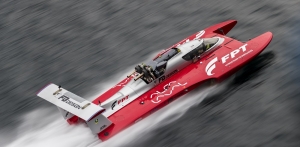 MORE ABOUT FABIO BUZZI AND CURSOR 16 RECORD
The name of the other technological partner of FB Design also appears clearly on the hull. Buzzi himself says: «In addition to FPT, I have to thank Alfa Laval, which has created an incredible heat exchanger in the United States».
Conrad Dykas on Alfa Laval
Conrad Dykas, Applications Manager for Tubular Heat Exchangers at AL, worked on project development. From his words we can deduce the design complexity of the cooler, called to a heavy task:
«The powerboat, a completely new sector, has put on our road difficulties never faced before, for example, the dimensional requirements of the cooler. According to Buzzi's indications, the intercooler had to occupy the entire length of the engine. Reaching the maximum cooling power available on the boat, the engine could then be calibrated in order to increase its efficiency».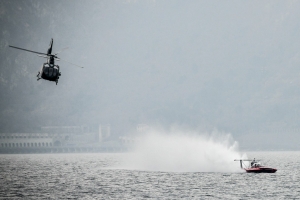 How did they do it? Dykas answers:
«We have modified the intercooler design, already extremely reliable, making it longer than a third of any other similar product that Alfa Laval had ever made for marine applications. Furthermore, the device was manufactured by hand with extreme precision». 
Regarding design, nothing has been left to chance, even in the choice of materials. The fins are made of copper, to promote thermal conductivity and offer a high resistance to corrosion. The copper-nickel tubes ensure strength and durability. The shell is made of extruded aluminum to combine lightness and strength.
What are the risks during assembly? The bending of the tubes and of the fins in this phase could cause cracking or elastic return.