Anthony van der Ley, CEMA and worldwide tractors market
Anthony Van der Ley is the new CEMA President Anthony Van der Ley is the president of CEMA, the trade association representing the producers of agricultural machinery in Europe. The change of the very well known face to the visitors of the Tractor of the year award, that one of Richard Markwell, is indicative of […]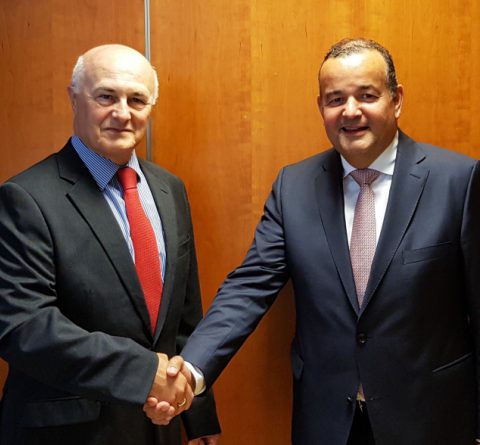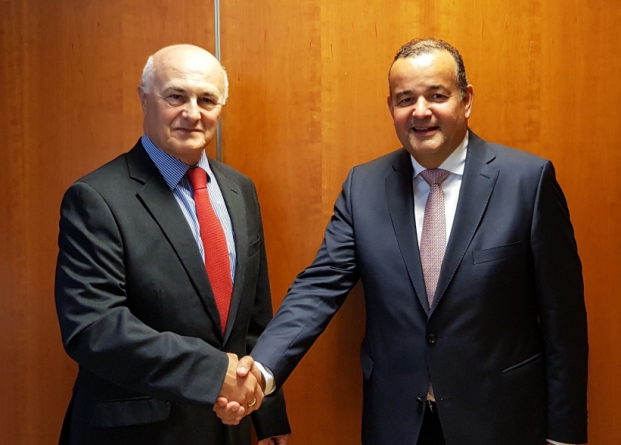 Anthony Van der Ley is the new CEMA President
Anthony Van der Ley is the president of CEMA, the trade association representing the producers of agricultural machinery in Europe. The change of the very well known face to the visitors of the Tractor of the year award, that one of Richard Markwell, is indicative of a turn towards digitization and 4.0 industry. From Massey Ferguson EAME's Vice President and Managing Director, to Lemken's top management, a company focused on soil cultivation, seeding and crop protection technologies. A Dutch national, Mr. van der Ley has held numerous positions in companies operating both at the European and international level. Since 2012 he is the CEO of LEMKEN, a privately owned manufacturer of agricultural machinery with more than 1400 employees, located in Alpen, in Germany.
WHAT ABOUT TRACTOR OF THE YEAR 2019?
The assignement was approved last Wednesday 20 June, to the Association's assembly. The statute provides for a two-year term of office for the President, at the end of which he may be re-elected only once.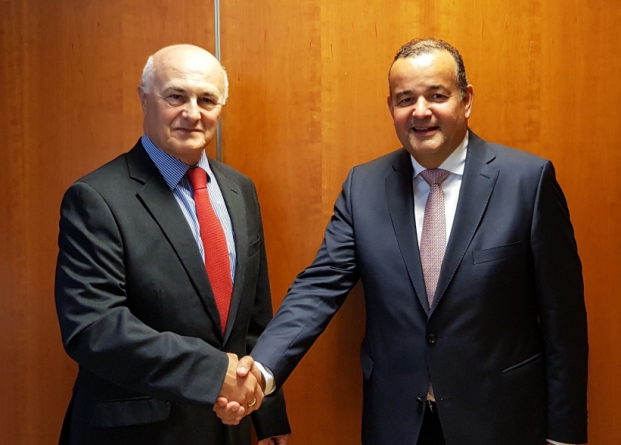 Anthony van der Ley and Richard Markwell
Anthony van der Ley said: «It is my absolute pleasure to assume the chairmanship of CEMA, the voice of the European agricultural machinery industry».
«Agricultural machinery is a very innovative sector, pioneering ground-breaking technologies to meet societal challenges. In my new capacity as CEMA President, I look forward to showcasing the creativity that characterizes our industry, just like my predecessor Richard Markwell has so gracefully done in the last years» Van der Ley pointed out.
«We need a productive and successful cooperation with the European Commission, Member States and the European Parliament, particularly on technical and economic issues, to boost Europe's industrial and technological leadership in advanced farm equipment and bring European farming to the forefront of Digital and Precision Agriculture».
«The future points to further developments in the areas of Farming 4.0 and Precision Agriculture in the next ten years. CEMA's strategic document, AgriTech Vision 2030 will serve as a guiding light for the association's action».
AGRITECH VISION 2030? HAVE A LOOK ON CEMA WEBSITE
Richard Markwell
Anthony Van der Ley said: «It has been an honour and privilege leading CEMA. This is a great and noble industry, which provides the tools to allow the production of food in an increasingly sustainable manner».
«I would like to wish great success to Anthony van der Ley. It is especially remarkable that for the first time in recent CEMA history the chairmanship will be assumed by a representative of an implement manufacturer. I am certain this will bring new energy to CEMA's action».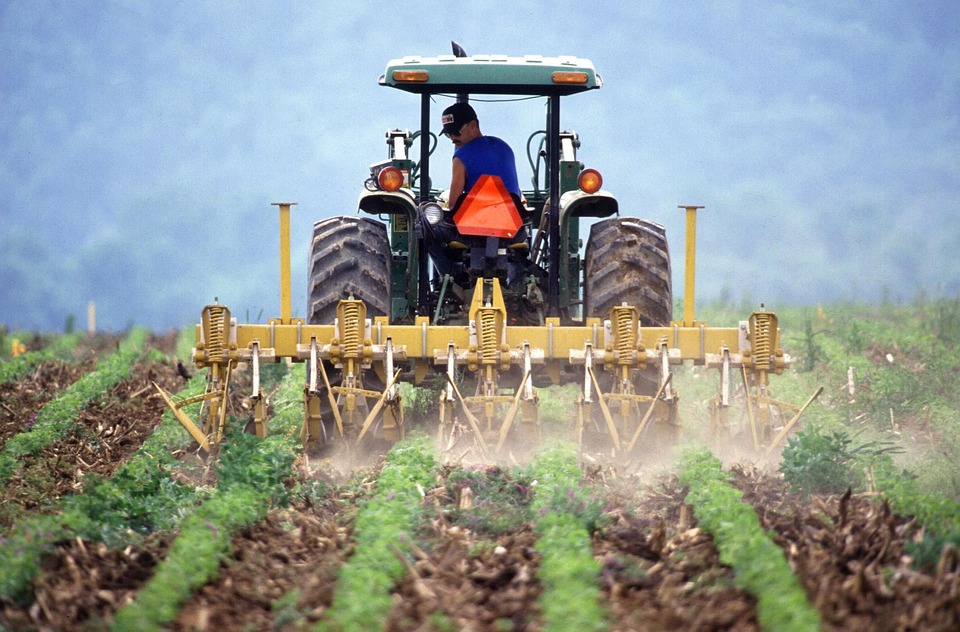 Worldwide tractor's market
What happened during 2017 in the global tractor market? Registrations amounted to 2,154,000 units, an increase of 13 per cent compared to 2016 (1,903,000 units).
The lion's share is played by India, followed by China. Approximately 660 thousand tractors were absorbed by the Indian market (plus 16 per cent), 490 thousand by the Chinese market (plus 16 per cent), 220 thousand by the United States (plus 4 per cent) and 190 thousand by Europe (plus 13 per cent). While double-digit increases are common in fast-growing markets such as India and China (countries that alone account for half the total number of tractors sold worldwide), growth in Europe is unusual.
The European figures depend on the Mother Regulation.
The effects of this policy are macroscopic in Germany, Austria and the Netherlands (plus 19, plus 20 and plus 23 per cent respectively), increases which, as said, only partially correspond to actual sales. Particularly striking is the data on registrations in Italy, where 2017 closes with an increase for tractors of 23.8 per cent, but where the actual levels of machinery replacement remain far below the real needs of the primary sector.