At Bauma, Perkins brought its Stage V and new hybrid solutions
Perkins presented new hybrid technologies on three engines at Bauma 2019 Perkins presented a dedicated team and new technologies focused on hybrid and electric power solutions that are relevant and adapted to meet the specific needs of construction machines at Bauma 2019. The hybrid-electric, hybrid-mechanical and hybrid-hydraulic power technologies complement Perkins existing 0.5–18 litre range […]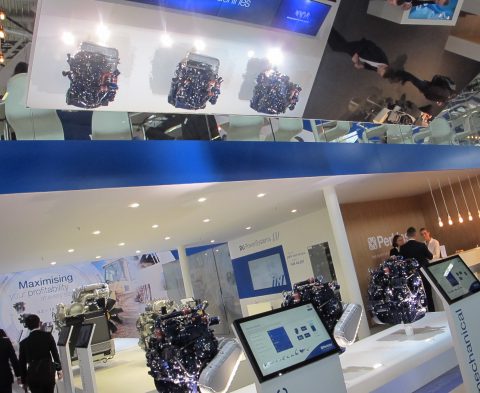 Perkins presented new hybrid technologies on three engines at Bauma 2019
Perkins presented a dedicated team and new technologies focused on hybrid and electric power solutions that are relevant and adapted to meet the specific needs of construction machines at Bauma 2019.
The hybrid-electric, hybrid-mechanical and hybrid-hydraulic power technologies complement Perkins existing 0.5–18 litre range of diesel engines, ensuring OEMs and their customers benefit from machines that are more productive, quieter and have lower fuel consumption, whatever power solution they select.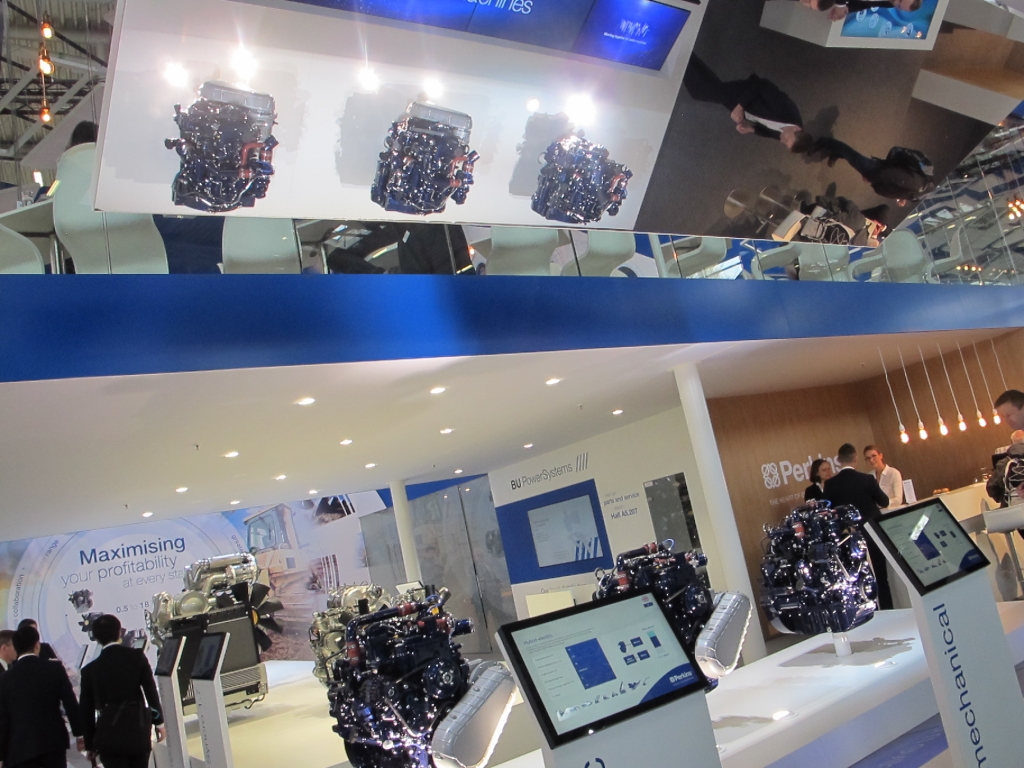 Matt Coleman, product director at Perkins said: «Through our close technical collaboration with our OEMs, and using a huge amount of real field data, we develop solutions that are truly relevant to the construction sector. By collaborating with Perkins, OEMs can accelerate their research and development project, saving themselves time and money».
At Bauma, Perkins highlighted three hybrid power solutions through three engines, all at 75 kW. All three hybrid solutions are based on the Perkins Syncro 2.8 litre.
Perkins hybrid technologies
Hybrid-electric: There are several ways to incorporate the electric motor or generator, with Perkins preferred arrangement delivering excellent fuel saving benefits while moderating the installation impact and minimising the cost impact on the machine. The flexibility of the system provides opportunities for further efficiency and functionality improvements in the whole machine through use of 48-volt electrics.
Hybrid-mechanical: This stores energy in a high-speed flywheel which can be delivered back to the machine. This is particularly useful in hybridising machines that run a cyclic operation and need very intense bursts of additional power. Apart from the very quick energy release, the advantage over hybrid-electric is in installation size.
Hybrid-hydraulic: This stores energy in hydraulic accumulators. In some machines this can be the most practical and cost-effective hybrid solution as it easily integrates into existing machine hydraulic systems. Software and integration of machine systems are key to achieving great savings from this technology.
Stage V engines on display at Bauma
The 1.7 litre mechanical Perkins 403J-17T delivers 18.9 kW of dependable and quiet power. Offered with a choice of power ratings and speeds, the 403J-17T provides high power and 18 percent more torque, enabling OEMs to get more power from a compact package.
Now in production, the Perkins Syncro 3.6 litre engine offers 100 kW. Its compact design enables OEMs to optimise machine layout, while operators will benefit from the 3 dB less noise when compared to the 3.4 litre engine it replaces at Stage V.
THE SYNCRO 3.6 MADE ITS APPEREANCE AT LAST EIMA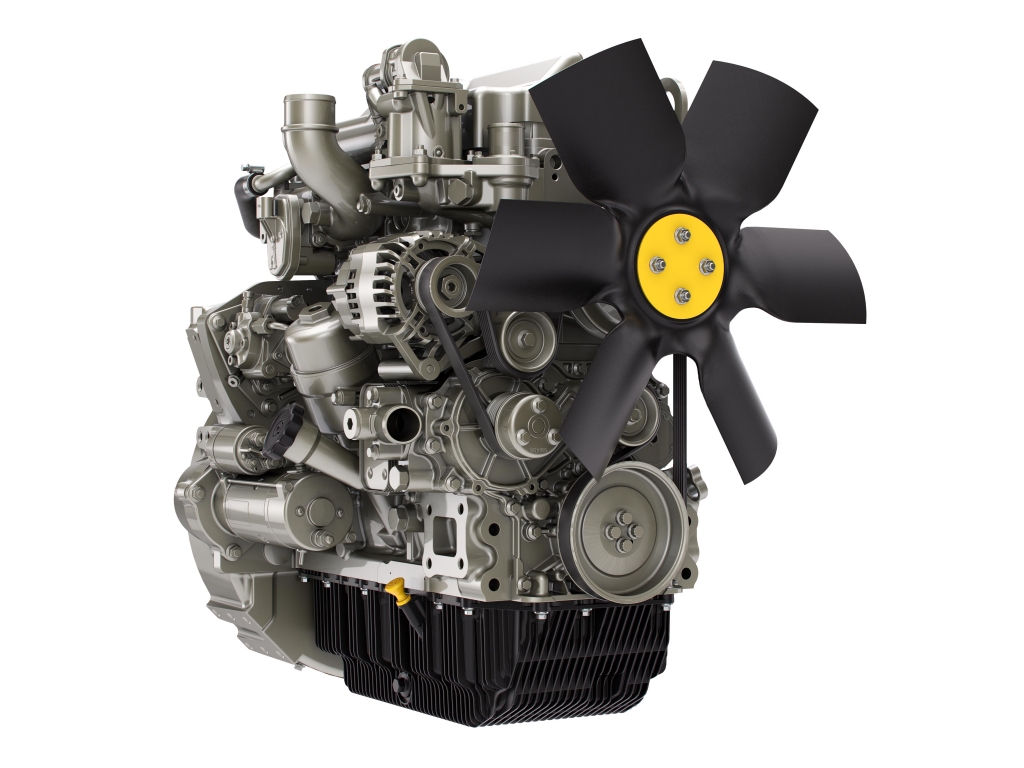 At the larger end of the Perkins range, the 1706J-E93TA is a 6-cylinder, 9.3 litre engine providing 19 percent more power and improved torque up to 340 kW and 2088 Nm. With a fully configurable options list, a compact and lightweight aftertreatment and no exhaust gas recirculation (EGR) the 1706J offers high performance in a simple and flexible design.
Shown for the first time at bauma Munich, the 2406J-E13TA delivers 430 kW and 2634 Nm torque from a 12.5 litre package, enabling OEMs to downsize their engine platform without sacrificing machine performance.
Perkins also showcased a new 4-cylinder 1204J, offering 120 kVA, and meeting the latest emission standards for mobile generators. The complete range will cover Perkins 0.5 to 18 litre products, deliver a powerful 4–560 kVA and is designed to ideally suit a range of mobile electric power (EP) applications including light towers and rental equipment.
PERKINS' STAGE V ALSO MADE ITS APPEREANCE AT MEE DUBAI
Perkins' aftermarket was also present
At Bauma, Perkins had a dedicated parts and service stand that enabled machine owners and operators to speak directly with the technical team and parts helpdesk, and discover more about the full range of aftermarket parts and services, plus digital solutions including the Perkins My Engine App, Perkins SmartCap and online parts shops.
«We're investing across our full range of parts and services to ensure we're supporting customers in everything we do,» said Matt O'Sullivan, aftermarket general manager. «By providing more choice, better value, and better availability, we can help our customers enhance the return on their investment and ensure their machines run dependably and efficiently for many years».