Bimotor for fire-fighting applications (Part I)
The efforts of Bimotor for fire-fighting applications shows that the Italian specialist is not a 'simple' engine supplier (here is our post about the new automated warehouse, opened at the end of last year). The demonstration comes from the B8030i40, a non-structural engine for sprinkler applications. The main block is the S8000 from FPT Industrial, […]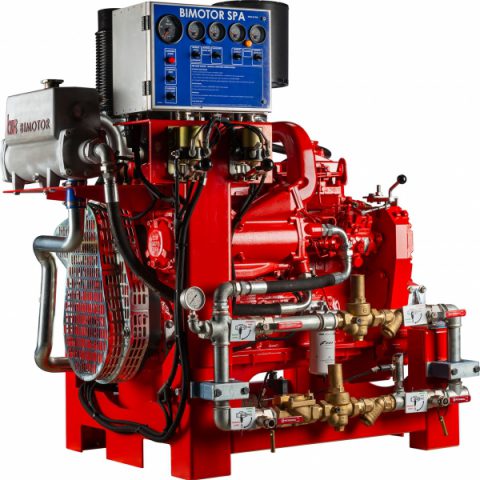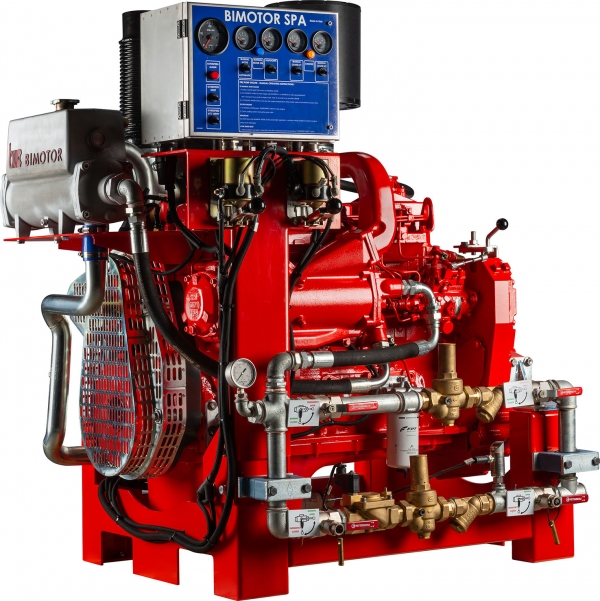 The efforts of Bimotor for fire-fighting applications shows that the Italian specialist is not a 'simple' engine supplier (here is our post about the new automated warehouse, opened at the end of last year).
The demonstration comes from the B8030i40, a non-structural engine for sprinkler applications. The main block is the S8000 from FPT Industrial, everything else has the Bimotor seal. Here is a short an extract from the engine's identikit. It has a power of 45 kilowatts at 3,000 rpm. In order to adapt the unit to the European fire regulations, some interventions have been carried out, including the replacement of the pre-existing plastic pipes on the fuel return circuit with special metal pipes.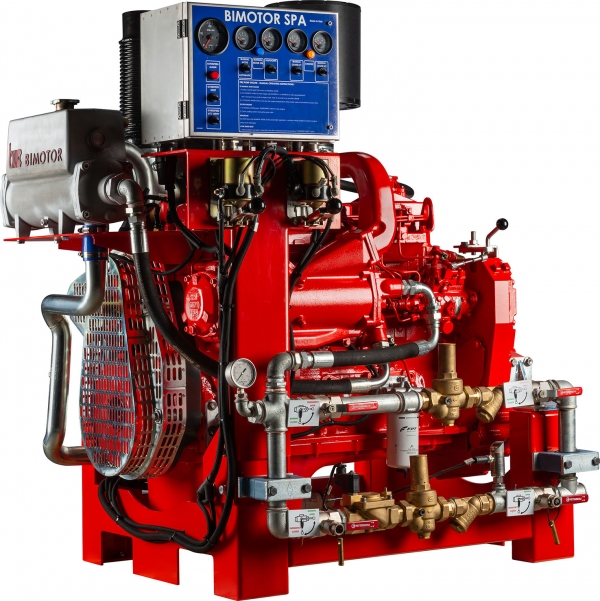 To go into more detail, we relied on CEO Ettore Brunero and Rinaldo Marengo, Sales and Purchasing General Manager. The second part of the interview will be published next week.
THE FIRST GAS-POWERED FIREFIGHTING VEHICLE (WITH FPT…)
Where does the input for packaging a Sprinkler engine come from? Which numbers run in this application (at least as an order of magnitude)?
We need to portray the panorama of the sprinkler market on a worldwide scale, which is worth around 30,000 engines per year. Some of these are in the category of listed engines and comply with specific homologation regulations. They account for approximately one third of the sprinkler basin.
The other part, which can be defined as 'unlisted', meets the technical requirements of individual states or bodies. This majority part is worth around 20,000 engines worldwide.
In the unlisted section, several manufacturers make engines that meet quite generic requirements and standards. This is also the case with FPT, which covers a part of the unlisted range and not the power ratings at the top and bottom. Other manufacturers cover a more or less large part of the power range: Cummins, Doosan, John Deere and some Chinese manufacturers.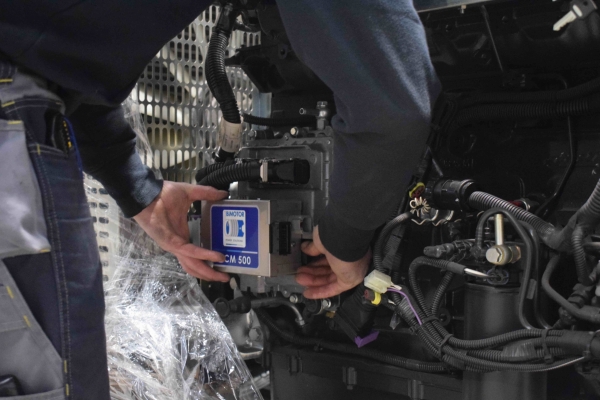 Bimotor for fire-fighting applications: what are your goals?
First of all, to widen the range in the unlisted range, which basically complements the FPT Industrial range, by approaching power ranges below 70 kilowatts, from which the FPT range starts, and by try to focus on the range above 250 kilowatts, currently unexplored by FPT itself.
At the same time, we set ourselves the goal of putting one foot in the range of listed engines. We obtained about ten days ago (editor's note: at the beginning of April) the FM/UL homologation of the FPT Industrial range from 70 to 240 kilowatts.
We will therefore compete with the most renowned player in this sector, with a range of six FM/UL listed engines, which will be Bimotor engines to all intents and purposes. On behalf of Bimotor, the unlisted units that integrate the FPT range in the high- and low-power range will also be available on the market.
(To be continued…)