Bonfiglioli and O&K
Bonfiglioli and O&K can look at the future "smiling" Bonfiglioli celebrated the acquisition of 100% of O&K Antriebstechnik's shares in Hattingen. A step towards the future that happens on the eve of a promising Bauma and after an excellent year for Bonfiglioli in terms of turnover. In particular, we are talking about a 13% growth. […]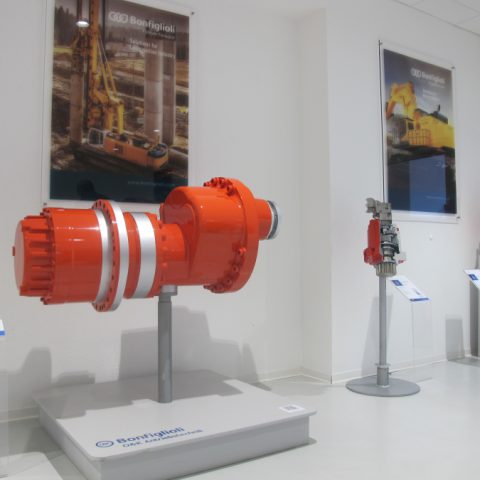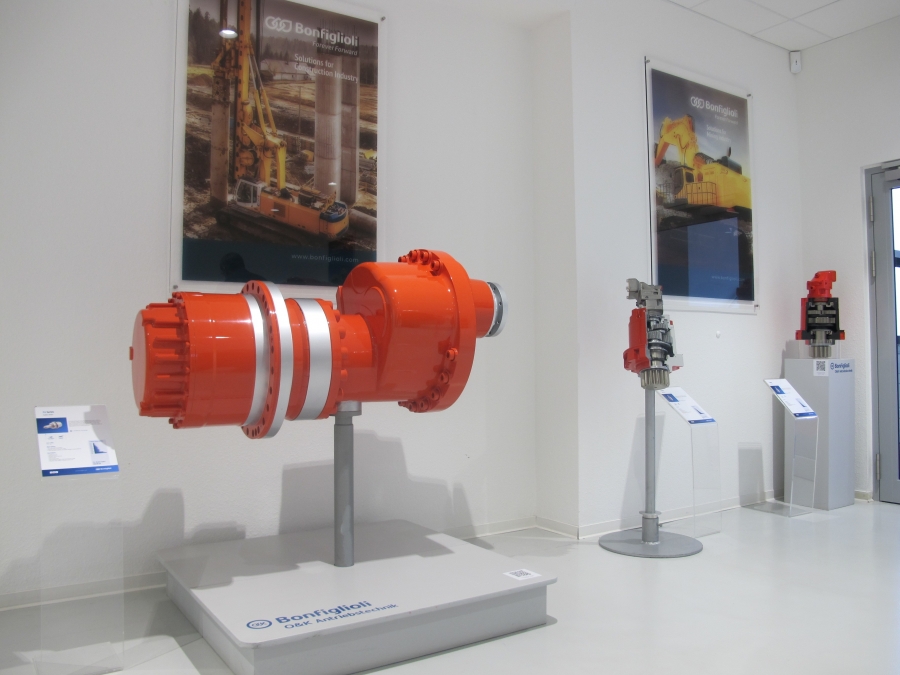 Bonfiglioli and O&K can look at the future "smiling"
Bonfiglioli celebrated the acquisition of 100% of O&K Antriebstechnik's shares in Hattingen. A step towards the future that happens on the eve of a promising Bauma and after an excellent year for Bonfiglioli in terms of turnover. In particular, we are talking about a 13% growth. 913 million of pure organic growth in 2018, 71.7 million from O & K, 43 of which matured in China, also thanks to the Shanghai branch. In the Chinese market, O&K has significant market shares in applications such as Crawler Crane and Rotary Drilling rig, which capture the interest of manufacturers such as Sany, Zoomlion and Xcmg.
Turning to the Indian market, the interest comes both from Western OEMs such as Caterpillar (also in China), from local ones such as Tata Hitachi and from "almost local" such as Jcb, which, coming from England, has found its place in the Indian market. The attention of Bonfiglioli, in fact, is moving towards the North American, Chinese and Indian markets.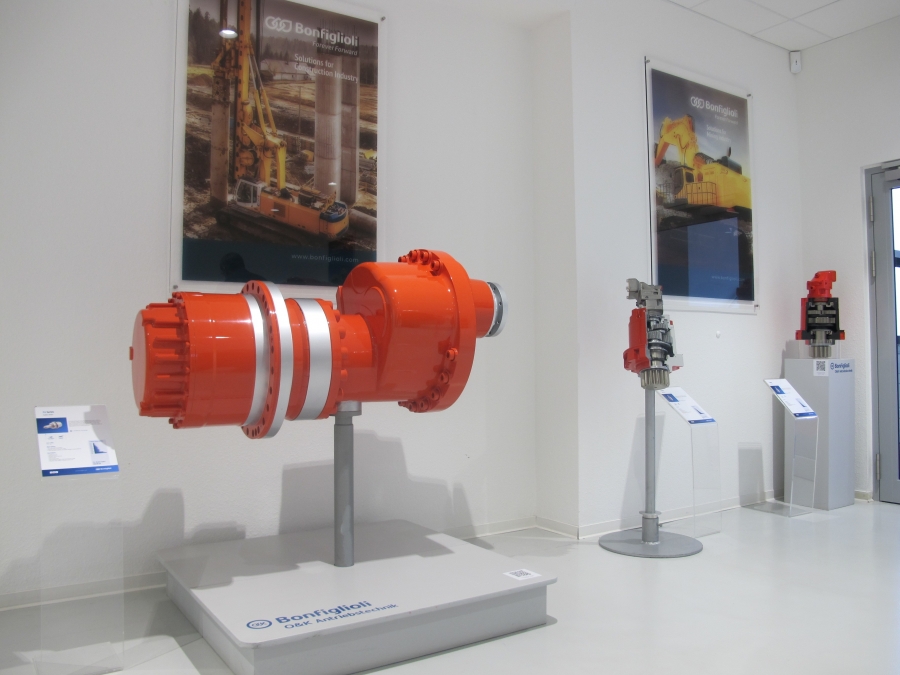 Drives for mobile equipment generated more than 45% of the total turnover, while drives for wind turbines accounted for 13% of the turnover. The remaining revenues were generated by drives for industrial applications. According to Fausto Carboni, Bonfiglioli Group CEO: «It's been a very exciting year; the 3 year investment plan of 158 M€ and the strong commitment of Bonfiglioli global team have supported an extraordinary growth, and, at the same time, provided a solid foundation for future development in terms of Technologies, Processes and Service».
Bonfiglioli's expansion strategy does not stop there. In addition to O&K and the inauguration of the Forlì plant, dedicated to electromobility, there are also the new Chennai production plant in India, and EVO, the main plant for industrial gearmotors technology based in Bologna, linked to 4.0. The inauguration will take place during 2019.
BONFIGLIOLI AND ELECTROMOBILITY
Regarding product news, we asked for some insights to Andrea Torcelli, CTO of Bonfiglioli
The main news of Bauma?
We will present various products. Among these, I will talk about a trio. First of all, a compact truck loader reducer with an integrated engine called 705 XT. It has an intermediate size and provides about 12 thousand Nm of output torque. The peculiarity is the integration of an axial piston swash plate engine, designed for high pressures, at 450 bar, which allows variable control of the displacement, not on two positions. In addition, it has a multi-disc brake that is positioned at the rear of the reducer, to facilitate accessibility and maintenance, and an oil-free parking brake, reducing losses and maximizing efficiency.
The second product is the crawler reducer, a 31,000 Nm truck drive, for heavier machines. It uses a permanent magnet engine with high power density, with a liquid cooling system, and it has a high level of integration. The engine is protected inside a cast iron case, very robust and sealed to have the highest level of protection from external agents, dust and contaminants in general.
The third is the driveline, the complete solution for mini excavators. It is our first serial approach. We have chosen a compact type of electric motor, which allows you to create a realistic solution. Up to now, the electric solutions have faced the problems of the required power density and the available space. With this type of permanent magnet engine with stators made with concentrated winding, we believe we can replace the hydrostatic application. The application concerns small machines, 2 or 3 tons. The mini excavator is the ideal machine to maximize the benefits of electrification, since it is mostly not operational. It is absurd to have an engine running when you are not working.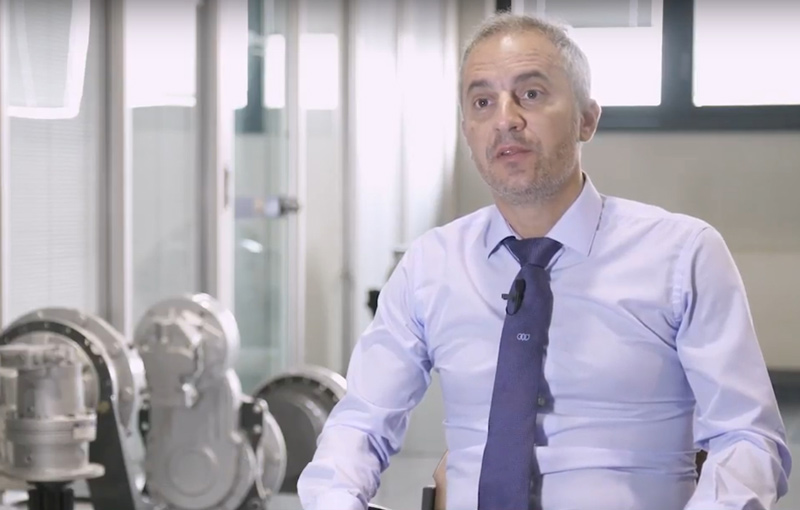 What about the agreement with CVT Corp?
CVT is a small Canadian company that has developed epicyclic drive technology over the past fifteen years, and only recently it has undertaken the development of a complete transmission for construction that can integrate the drive.
They are also developing other applications, such as generation, where they provide that solution applied to completely different transmissions. This mutual opportunity arises from their need to rely on a very solid basis. Bonfiglioli can support CVT Corp in footprint issues, in production and industrialization technologies, in the sales assistance network and in general with the required activities to scale this product on other sizes and other applications.