Castrol and the importance of testing
Castrol and the mission of continous improvement At Castrol headquarters in Berkshire, UK, they are aware of the importance of testing, whether it is lubricating oil or fuel. In Pangbourne some preliminary laboratory tests are carried out on minimum volumes of oil, e.g. 100 ml, and then moved on to larger quantities, 550-600 litres, the […]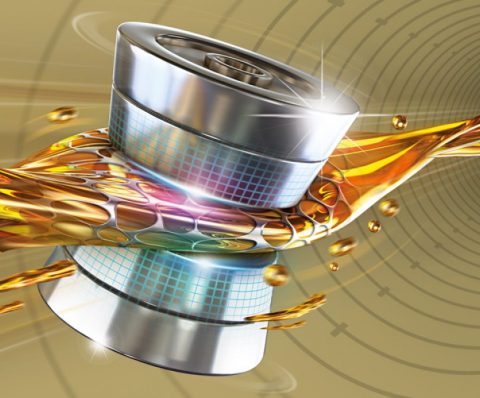 Castrol and the mission of continous improvement
At Castrol headquarters in Berkshire, UK, they are aware of the importance of testing, whether it is lubricating oil or fuel. In Pangbourne some preliminary laboratory tests are carried out on minimum volumes of oil, e.g. 100 ml, and then moved on to larger quantities, 550-600 litres, the equivalent of three drums.
TRUCKS FOR OIL&GAS? ASK TO MOL AND CUMMINS
Usually Diesel International doesn't focus on lubrication, but we consider this story interesting and we'll bring you plenty more to follow.

Laboratory and bench tests
The tests can be carried out in the laboratory or on the bench. «You can work very easily on a large number of samples," explains Paul Beasley, Castrol's expert technologist. «This department allows us to evaluate about 15 or 20 oils which, in the laboratory, appear to have the same physical properties. But when you place them between two moving metal surfaces, you find that some formulations work better than others. Bench tests are a fantastic method for evaluate the oil on a smaller and more accurate scale, saving time and money compared to testing on an actual engine.»
Although, adds David Brightling, team leader of the Investigations department: «The analyses that we can carry out in laboratory not only look at the physical or chemical properties of a pure product, but also allow us to study the mechanical components. They could be those of an engine disassembled for evaluation of the behaviour of Castrol lubricants on surfaces».
THE RESCUE MISSION OF WASTX OIL
At this point the engine is finally in the spotlight.
Oil and engines
«In these test chambers we use engines,» says Nick Barrett, senior engineer. «For the first time at this stage of the evaluation we use fuel, which makes the environment much harder for the oil because of combustion. To evaluate the performance of a lubricant it is necessary to understand and evaluate its behavior in a normal operating cycle – hot/cold engine where by products of combustion (acids) are generated. These tests on engine longevity or the type of deposits produced include an analysis of waste oil and an end-of-test inspection and measurement of individual engine components in our classification and metrology laboratories».