CMD Blue Hybrid System
CMD Blue Hybrid System CMD Blue Hybrid System. The word 'hybrid' doesn't sound so cutting-edge but it's currently ingrained in the column 'latest news'. But who CMD is? Based in Southern Italy, CMD (the Italian acronym of Costruzione Motori Diesel: 'Manufacturing Diesel Engines'), it's split in four brenches, focused on engineering process development, aircraft engines, […]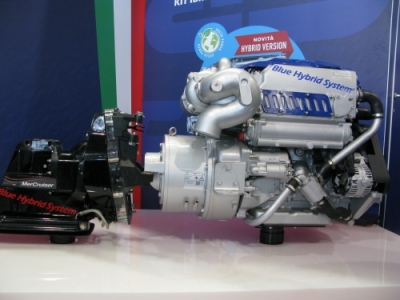 CMD Blue Hybrid System
CMD Blue Hybrid System. The word 'hybrid' doesn't sound so cutting-edge but it's currently ingrained in the column 'latest news'. But who CMD is? Based in Southern Italy, CMD (the Italian acronym of Costruzione Motori Diesel: 'Manufacturing Diesel Engines'), it's split in four brenches, focused on engineering process development, aircraft engines, marine engines with the FNM brand and micro-CHP.  On January 2017 CMD was bought by the Chinese Group Loncin.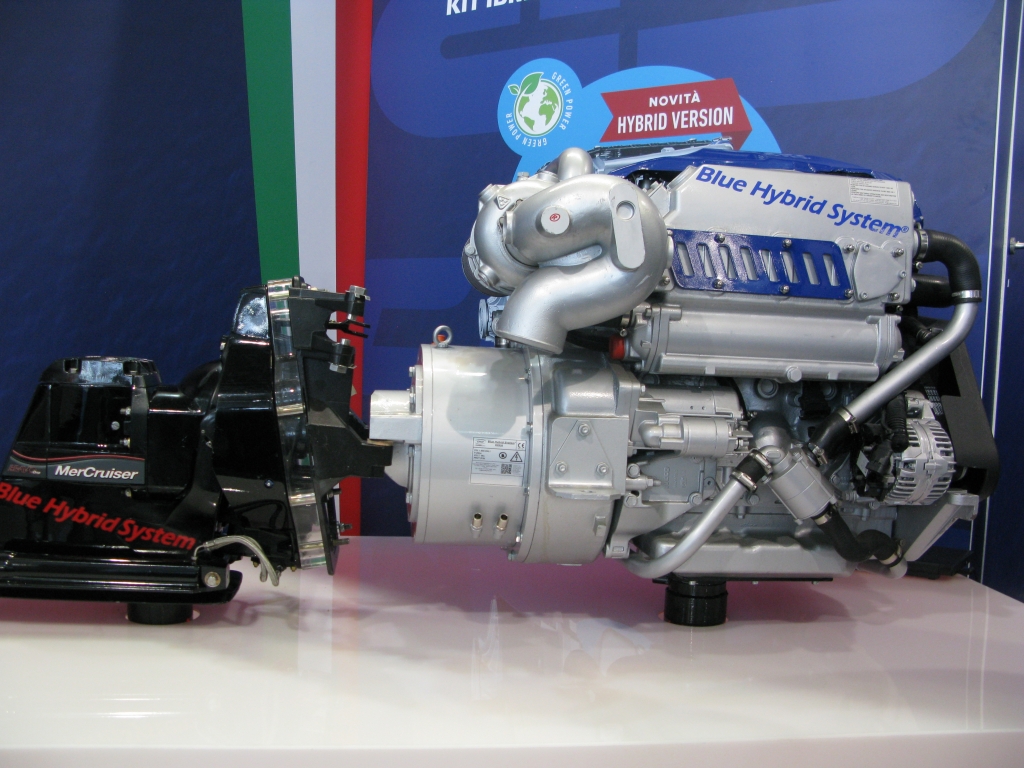 At Genoa Boat Show 2019
At the Genoa Boat Show CMD exhibited the Blue Hybrid System. The propulsion package consists of an electrical system capable of 20 kilowatts of electricity, at 96 Volts, and a battery of 125 kilos and 13.2 kilos of capacity. The keystone of the entire system is the electronic production control unit CMD, the HCU (Hybrid Control Unit) that provides the switch of ICE and electric motor. The capacity of full electric navigation declared by the Italian company is about two hours.
Among the most valuable elements of the Blue Hybrid system there is the power density, with compact dimensions; the 'Plug & Play' kit, which also includes the supply of wiring, to simplify the design phase by the shipyard, and installation; the opportunities provided by the GPS signal, such as the respect of the cruising speed, where expressly provided for; the booster function on the plane, to reduce the power of the diesel.
For any type of propulsion
The CMD Blue Hybrid System can also be coupled to any kind of propulsion: shaft line, aft foot, surface propellers, POD, IPS and Sail Drive.
The control of the electric propulsion entrusted to the same control commands of the ICE propulsion, displaying the operating parameters.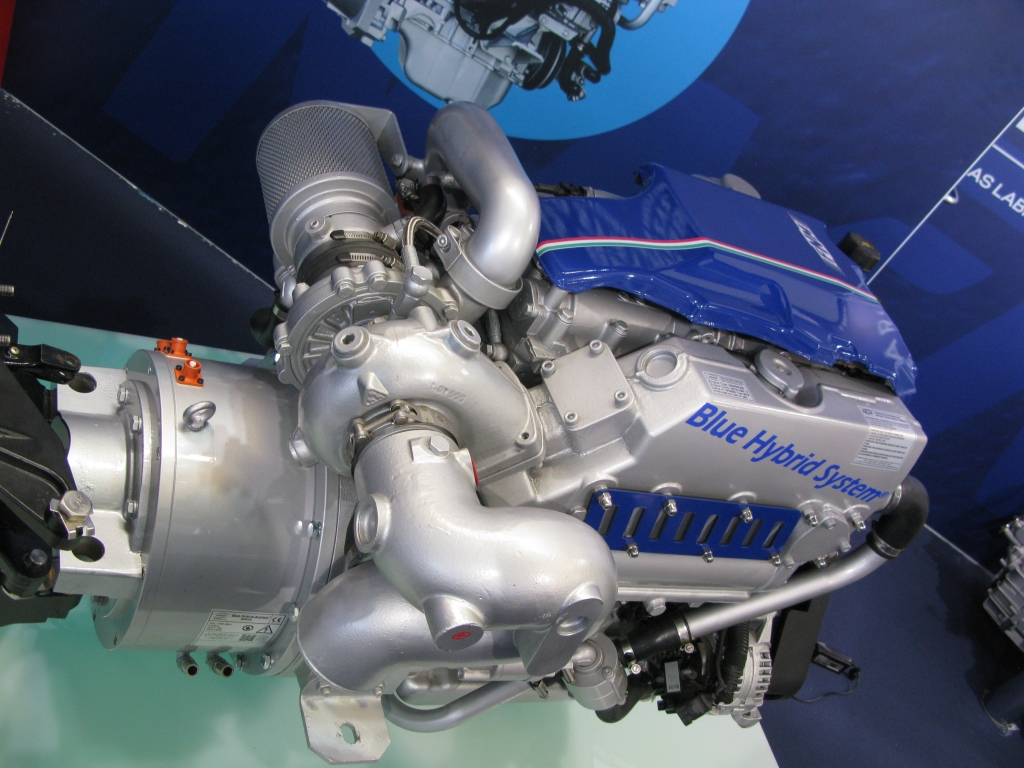 The applications of the Blue Hybrid System are mainly small and medium sized yachts, lagoon taxis and boats for the transport of people in general and fishing boats.
And with any kind of  ICE
The CMD hybrid was initially developed in synergy with a Volvo Penta distributor and can be integrated with any kind of diesel engine. The electric speed is up to 8 knots.