Cummins and the HSK78G presented at MEE Dubai
Cummins and the HSK78G natural gas generator series at MEE March is the debut of a new season in every sense. That's the message that Cummins gave at Middle East Electricity (MEE) with the debut of the HSK78G natural gas generator series. It includes a package of gas generator capabilities and innovative gas technology for […]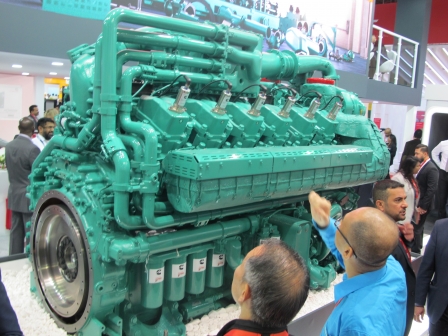 Cummins and the HSK78G natural gas generator series at MEE
March is the debut of a new season in every sense. That's the message that Cummins gave at Middle East Electricity (MEE) with the debut of the HSK78G natural gas generator series. It includes a package of gas generator capabilities and innovative gas technology for prime and peaking power applications.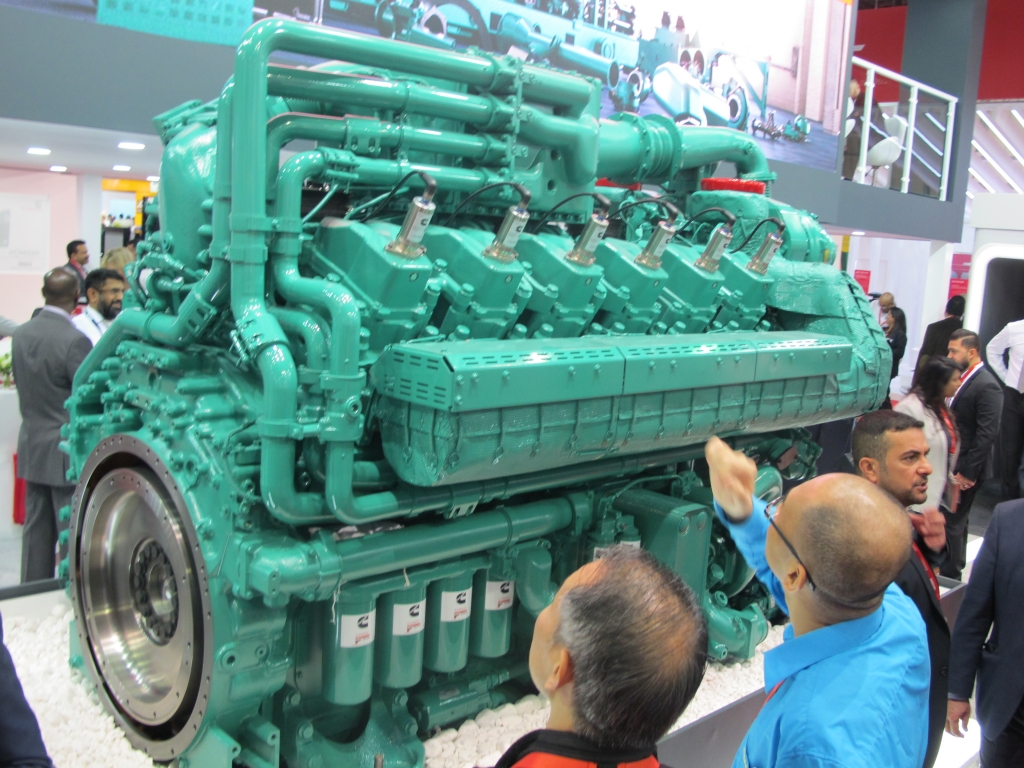 Delivering power densities up to 2.0 MW from a 78 liters engine, the HSK78G generator series comes with reliability in mind regardless of the natural gas source or the climate, including extreme heat and altitudes. It's a challenge by Cummins to the gas market thanks to a solution that focuses on delivering efficiency, transient performance and gas variation beyond former natural gas generators.
CUMMNS AT THE SERVICE OF THE FIRST AUTONOMOUS ORCHARD SPRAYER
The words of Craig Wilkins
According to Craig Wilkins, Director of Cummins Prime Power Segment and Global Sales Support, «the new generator series want to achieve better performance and a low total cost of ownership. A high electrical efficiency of up to 44.2 percent (50Hz) and 43.5 percent (60Hz) is achieved on a wide range of pipeline natural gas down to 70 methane number (MN) without impacting power output and efficiency. The fuel flexibility of the HSK78G enables the utilization of low-cost, low-BTU and free fuel sources, that would otherwise be considered waste products, delivering robust power even with very aggressive fuels with minimal derating. By eliminating the need and the space required for gas-cleaning systems customers can optimize their capital and operational expenditures».
«It's possible to burn pipeline natural gas, flare gas and biogas with high efficiency and low emissions without compromising on power output. Also, new technology and electronic engine management systems allow the generator to automatically manage gas fuel quality fluctuations to ensure zero loss in performance via advanced on-board diagnostic control systems».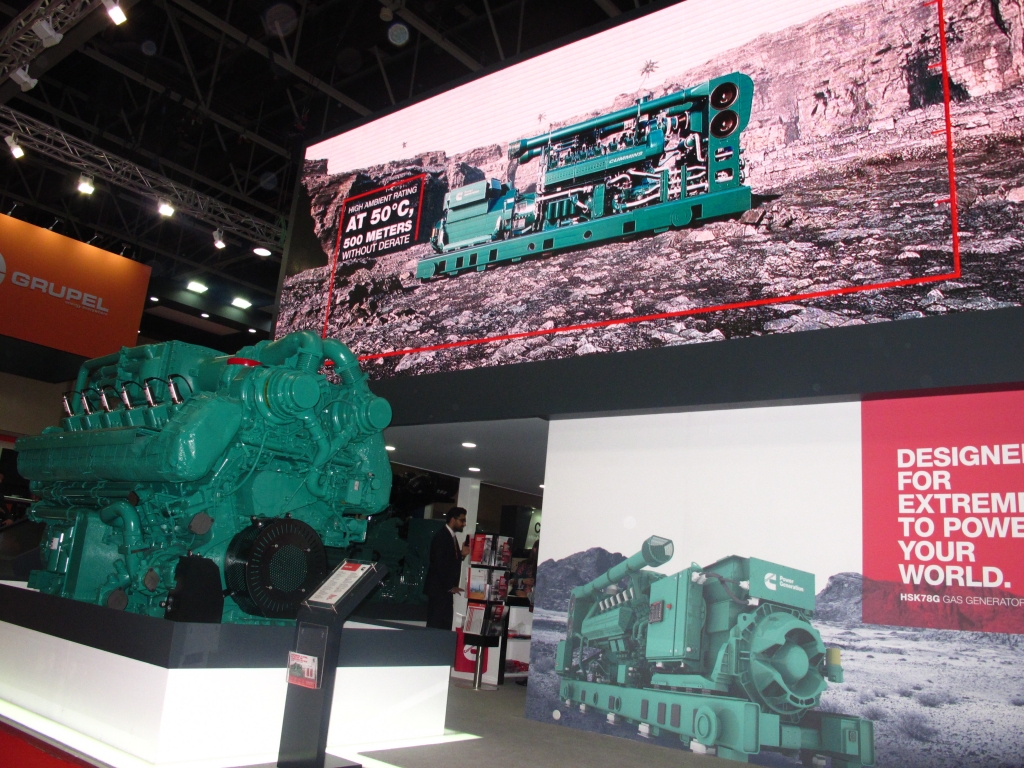 The efficiency of the HSK78G comes from automatic engine adjustments. In particular, they account for fuel quality changes and quick load-step performance, without the need to calibrate or switch off the engine. In the case of a grid failure, the HSK78G can also switch to island mode offering more reliability.
CUMMINS IS ALSO SERVING DOOSAN PORTABLE PRODUCTS FOR BAUMA 2019