Cummins and Tierra telematics to support LiuGong
Cummins announces its collaboration with telematics service provider Topcon/Tierra to support manufacturer LiuGong.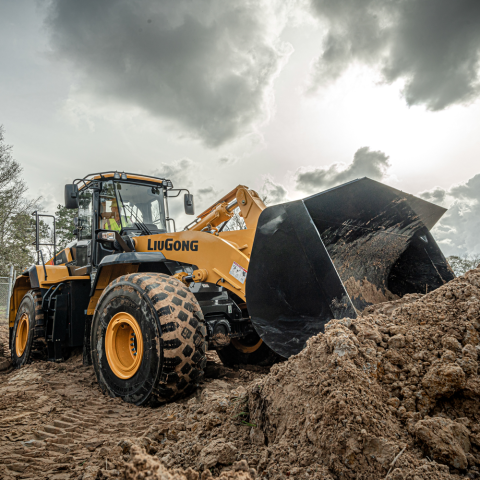 Cummins and Topcon/Tierra are collaborating to enable advanced diagnostics and troubleshooting for major components on LiuGong construction equipment to come through a single interface. This solution will improve equipment availability and reduce the total cost of operation by providing actionable insights that enable component care, damage prevention and faster service response.
Telematics is used to improve operational efficiency of construction equipment at building sites, ports, distribution centers, logging sites and farms. Most of these environments have mixed fleets, and need a solution that is compatible across all their machinery. Cummins is working to offer digital capabilities with existing telematics services providers to support customer needs in a flexible manner. 
Cummins Connected Diagnostics wirelessly connects engines to enable continuous monitoring and diagnosis of system health and faults. Using telematics, this digital product delivers valuable data to fleet managers via mobile app, email or web portal.
The agreement, the comments
Ed Hopkins, Cummins Digital Partner Management Leader, explains the importance of connectivity to the future of supporting construction equipment: "With more information end users can make more informed decisions. Site managers can use the data to determine whether to stop machine operation or continue to the end of the shift by understanding the suggested root causes. They can gain an understanding in how long they have before an issue is likely to escalate to a breakdown or critical failure. This means that uptime can be maximized, with any potential fixes done more quickly. With the information provided in Connected Diagnostics, the correct parts, tools, and technician can be made available to resolve issues in an efficient manner."
Sam Ternes, Customer Solutions Director, LiuGong North America, commented: "LiuGong is proud of the collaboration with these important supplier partners and the achievement to deliver a technical solution to our dealers and customers that will directly impact machine availability. With this advancement in diagnostic information and communication through the TopCon telematics system LiuGong will have a distinct advantage in minimizing machine downtime and getting repairs completed on the first service call. Using the expertise and advanced capabilities of Cummins Connected Diagnostics, LiuGong customers will receive timely feedback in the event of an engine related diagnostic code, allowing for continued operation where appropriate for scheduled repair, or instruction to stop operation to minimize the risk of further damage to the equipment."
Mohamed Abd El Salam, Tierra Product Management and Business Development Senior Manager, said: "Tierra adds new elements to its telematics solutions, offering a trusted and proven  diagnostics service from Cummins. A system capable of adding even more value to our solutions and greater remote control of our customers' assets, offering them higher autonomy, efficiency and a high ability to predict problems on the vehicle. This is just the first of a series of new, upcoming projects."