Doosan in Dubai with the DX series
Doosan, at last MEE, revealed new details on the DX series On the occasion of the MEE 2019 in Dubai, Doosan was present and unveiled the DX series pioneers of electronically controlled G-drives. Bosch injection, DOC, DPF and SCR for the highly regulated emission versions, from October they will be available in two sizes. The […]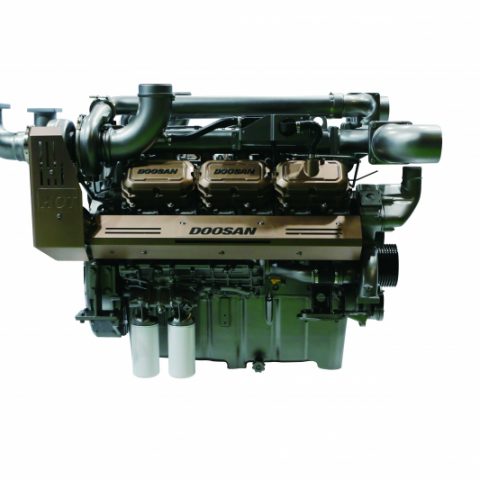 Doosan, at last MEE, revealed new details on the DX series
On the occasion of the MEE 2019 in Dubai, Doosan was present and unveiled the DX series pioneers of electronically controlled G-drives. Bosch injection, DOC, DPF and SCR for the highly regulated emission versions, from October they will be available in two sizes. The DX12 is a 6-cylinder in-line engine, 11.1 liters, 414 kW at 1,500 rpm, 448 kW at 1,800 rpm, while the DX22 is a 21.9-liter 12-cylinder V-engine, with 875 kW at 1,500 rpm, 995 kW at 1,800 rpm. The compact engines of the G2 Stage V family (D18, D24 and D34) were also on display.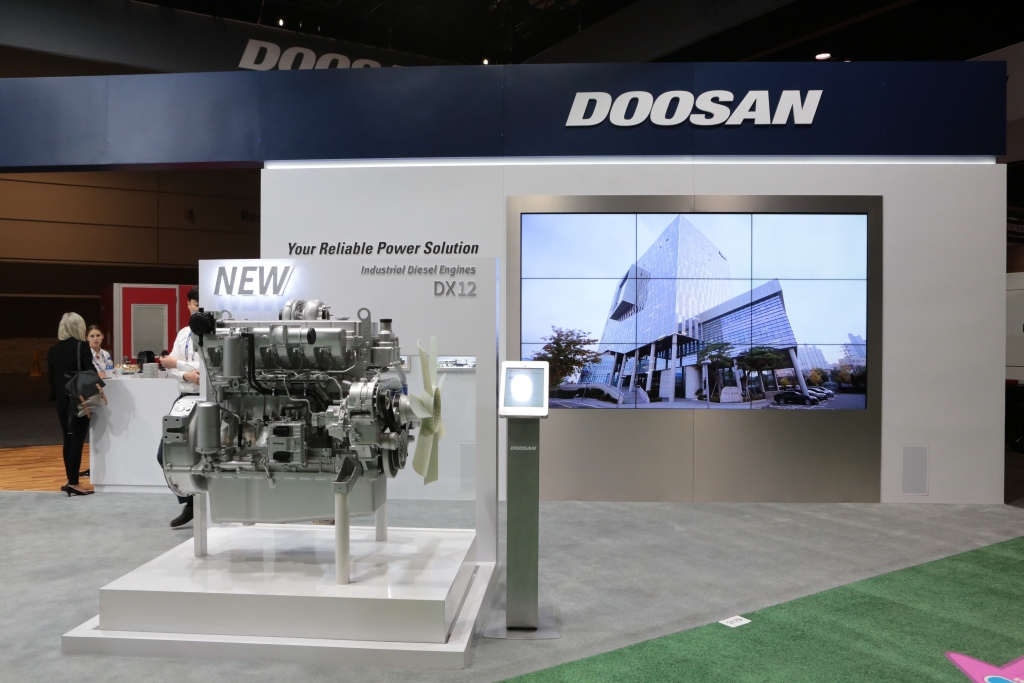 MEE DUBAI 2019. BETWEEN GAS AND STAGE V
The engines are switchable and they come with Common Rail technology
As with all the other models in the Doosan family, newcomers will also be switchable, ie with the possibility of selecting the 50 Hz or 60 Hz frequency directly from the control unit. The big news is the implementation of Common Rail technology, which introduces electronic injection into the Doosan range for engines for generators.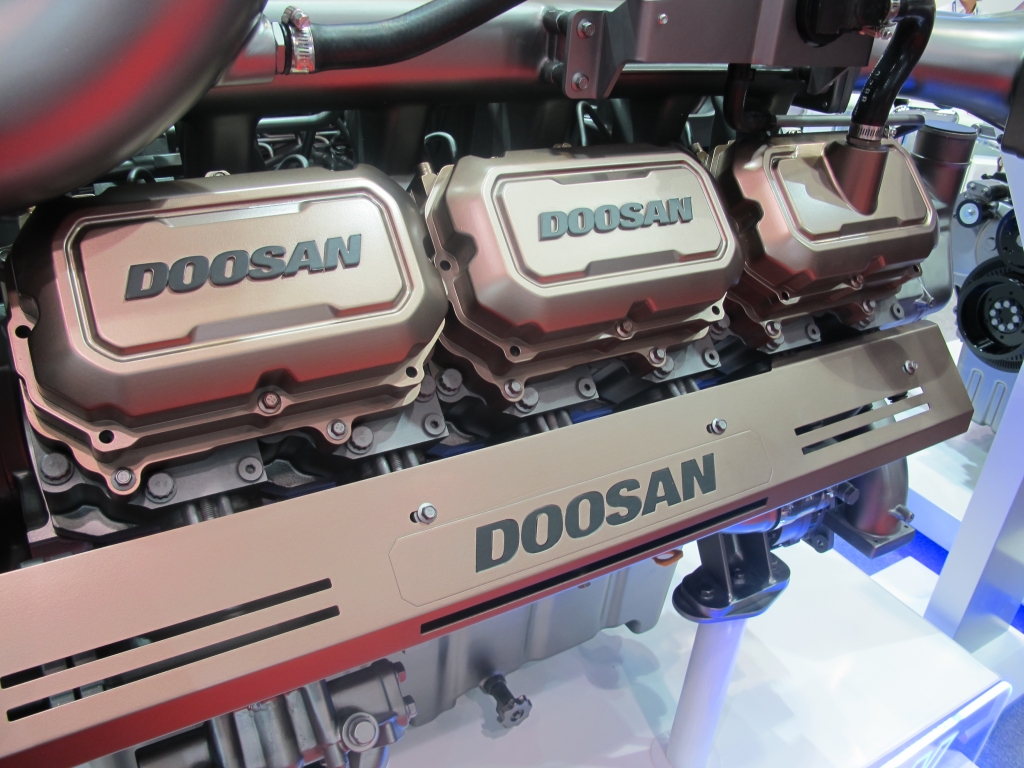 The new series of G-Drive electronic versions represents only the beginning of a technological evolution that will lead to the introduction of other new models by 2020. Meanwhile, DX12 and DX22 will be available for orders already starting October of this year.