Doosan Portable Power news at Bauma 2019
New Doosan Portable Power products will make their appereance at Bauma 2019 The Doosan Portable Power range includes several new portable compressors and generators that will be on display for the first time at Bauma 2019 in April. These include the new Stage V 12/205 and 12/255 portable compressors, the new portable 7/53R for the […]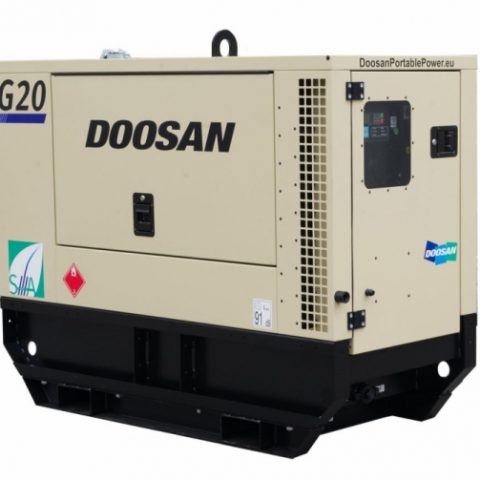 New Doosan Portable Power products will make their appereance at Bauma 2019
The Doosan Portable Power range includes several new portable compressors and generators that will be on display for the first time at Bauma 2019 in April. These include the new Stage V 12/205 and 12/255 portable compressors, the new portable 7/53R for the rental sector and the new G20 generator.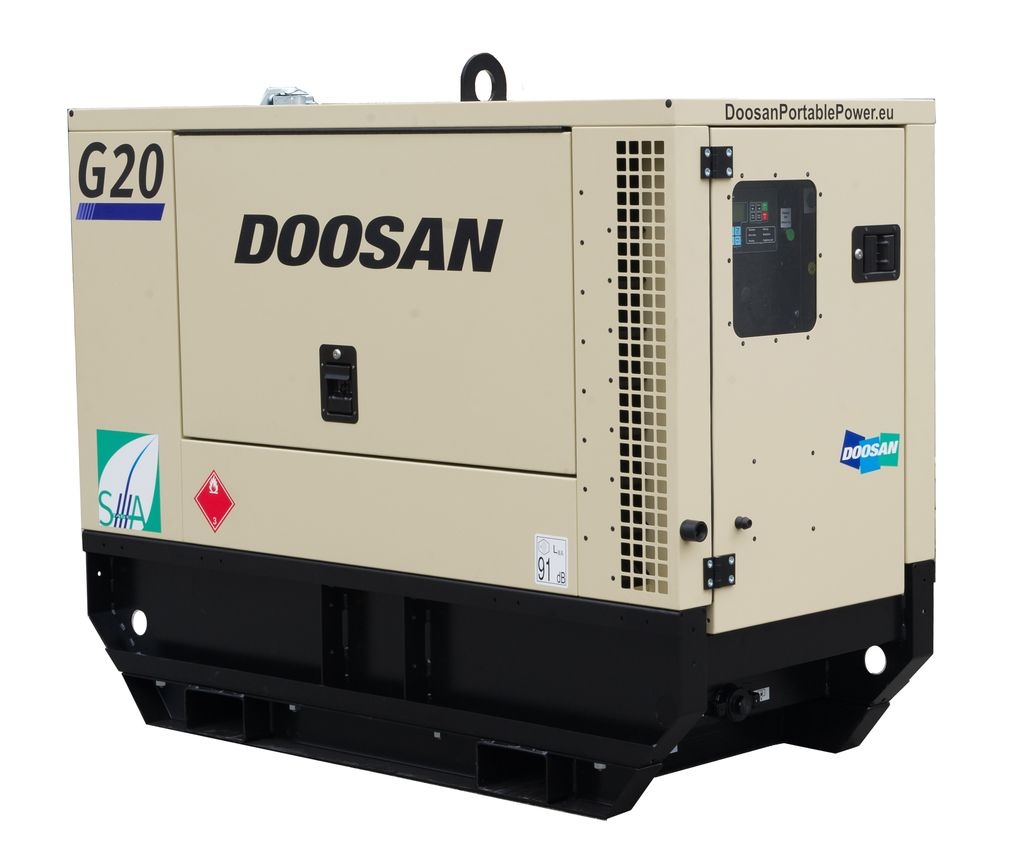 Models 12/205 and 12/255 are part of a next-generation platform for large Doosan Stage V portable compressors, with six models offering free air delivery from 20.5 to 30.0 m3/min at operating pressures from 8.6 to 21.0 bar. Both models come with Cummins B6.7 Stage V engines together with a post-treatment system for efficiency requirements.
These new Stage V compressors combine compact dimensions and ease of maintenance. Furthermore, both models offer environmental protection through a standard collection tank and the optional ECOmizer system which reduces fuel consumption by up to 75% when the machine is in minimum mode.
Ready for the rental sector
The 7/53R portable compressor supplies 5.0 m3/min (177 cfm) of compressed air at a nominal pressure of 7 bar. Designed to meet the O1 trailer category requirements, the 750 kg category, the 7/53R model is ideal not only for the rental sector but also as a durable and economical machine for the 5.0 m3/min segment, for applications most common in construction, plant engineering and other sectors.
Like other Doosan compressors, the modular design of the 7/53R allows the easy addition of a wide range of optional equipment. Like the 'Tough Top' polymer or the steel roofs, the options can include custom colors, LED lights, a heavy-duty light grid, a number plate clip, and different others.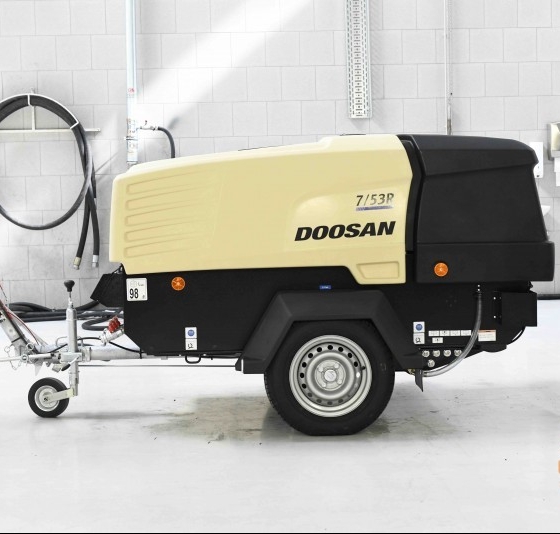 Also the G20 will be there
Another Doosan Portable Power innovation that will be at Bauma is the G20 generator, which provides high power of 19 kVA via the Yanmar 4TNV88 18 kW diesel engine, compliant with EU Stage V emission standards for generators.
Prior to the formal launch of Stage V products, Doosan Portable Power will continue to offer the existing G20IIIA and the larger G30IIIA. They both offer enough robustness and reliability to meet the needs of applications requiring temporary power.
The configuration with fuel tank on the G20 and G30 generators ensures an autonomy of at least 47 and 55 hours at 75% of the load, respectively. Easy access to the areas of operation and assistance was one of the priorities for the entire design of these generators. All the control functions are in the 4510 control panel of Deep Sea Electronics, which displays all the critical operating parameters.
The new products on display at Bauma 2019 are part of a complete series of generators, portable compressors and lighting products for construction, plant engineering and the equipment rental sector.