International Electricity Expo joins the DPE
From 28 February to 1 March 2024 Key, again in partnership with DPE (Distributed Power Europe), will also play host to International Electricity Expo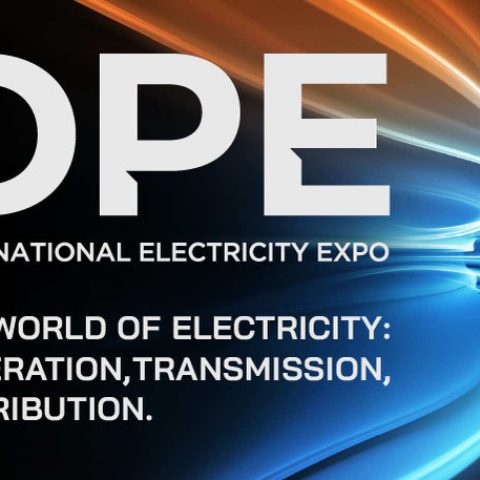 DPE is approaching and the International Electric Expo announces the extension of its scope. From 28 February to 1 March 2024, in the setting of the Rimini Trade Fairs, DPE, the exhibition dedicated to the ecosystem of electrical generation, transmission, distribution, safety and automation, organised by Italian Exhibition Group in collaboration with the Entrepreneur Association "Generazione Distribuita" federated Anima Confindustria – and, for the first time, ANIE Federation, will be held for the second year running. After the "0 edition" in 2019 and the success collected in March 2023, DPE extends its vision, further expanding the project to involve, in line with the new payoff "International Electricity Expo", all the protagonists of the electrical industry.
The drivers of DPE and International Electricity Expo
The current scenario, characterised by major changes, makes it increasingly urgent to press the accelerator of the energy transition. Distributed generation plays a crucial role in implementing this transformation, which cannot be separated from the development of increasingly modern and efficient electricity infrastructures that ensure greater flexibility and security in the supply of electricity. In this context, DPE – International Electricity Expo will serve as a comprehensive showcase of typical power generation applications, showcasing the wide range of cutting-edge solutions and technologies that are shaping the energy future in Europe and the Mediterranean area. The latest innovations and products available on the market will be presented to ensure the stability and efficiency of the electricity grid and make it increasingly smart and digital: from new generation small power plants to generator sets, through to detailed electrical components or machinery and energy efficiency. DPE addresses designers, plant designers, distributors, utilities, consulting and engineering companies, OEM, contractors, ESCo, maintenance and rental companies, proposing a major conference and training agenda, to delve into the key topics related to energy: a unique opportunity to stay informed, discover new solutions, promote innovation and exchange ideas and knowledge, confronting with experts in the field.
Let's hear from the protagonists
"DPE is increasingly configuring itself as the reference event on the topics of electricity generation, transformation, distribution, and transport for Europe and the countries bordering the Mediterranean," comments Corrado Peraboni, managing director of IEG. "The next edition of DPE will be independent and will take place within an entirely dedicated pavilion, while maintaining contemporaneity with Key, in order to maximise all possible synergies and connections with the renewable energy sector".
"The energy transition is unimaginable without modern and efficient electricity infrastructures," says Marco Monsurrò, president of Generazione Distribuita. "The entire paradigm of change, in fact, pivots around the advanced use of Electricity as an electricity carrier, both in industry and in the residential and mobility sectors. This edition of the DPE starts from the need to showcase the entire Italian and European electrical hardware industry, in the knowledge that the process of reshoring the supply chain, caused by the geopolitical dynamics currently underway, provides greater security for the entire energy supply chain".
"In recent years, the European energy system has entered a phase of radical transformation, decisively focusing on the green economy as a model for necessary and sustainable development. In order to implement this transformation," says Michele Lignola, General Director of ANIE Federation, "distributed generation plays a key role in strengthening the electricity infrastructure, which will have to be increasingly evolved and functional to guarantee the new energy needs. Dpe is an opportunity to present advanced technological solutions aimed at achieving the objectives of energy transition, under the pressure of ever-increasing environmental constraints. This process is complex and requires the involvement of governments, industries, communities and individuals."