Distributed Power Europe, what we saw in Rimini
The first edition of Distributed Power Europe took place in Rimini from 5 to 8 November, as part of Ecomondo-Key Energy. Fpt Industrial's Cursor 9 had a connection with Energy Rental, Sices and Riello Ups with a view to reducing emissions. We will talk about it later on. In the meantime, here are the […]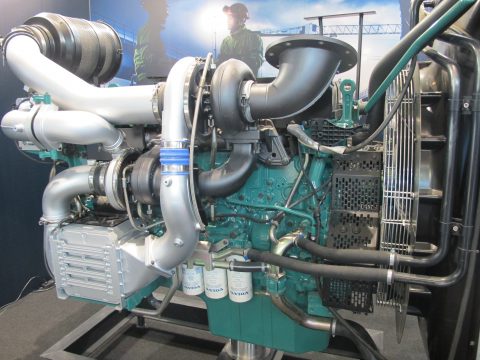 The first edition of Distributed Power Europe took place in Rimini from 5 to 8 November, as part of Ecomondo-Key Energy. Fpt Industrial's Cursor 9 had a connection with Energy Rental, Sices and Riello Ups with a view to reducing emissions.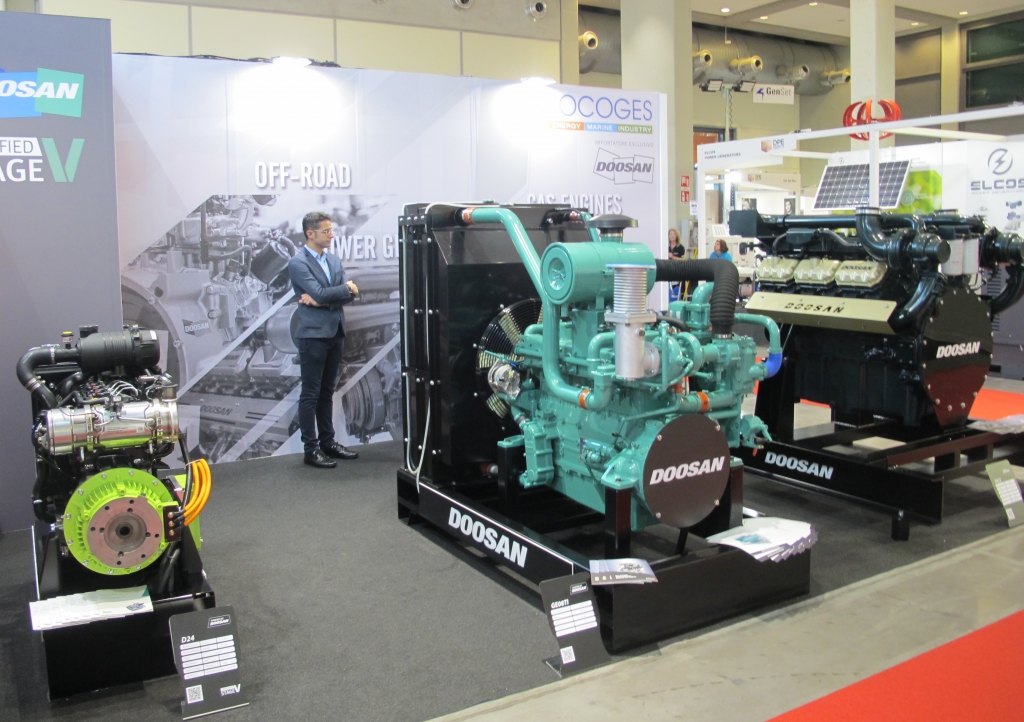 We will talk about it later on. In the meantime, here are the comments of the protagonists. Christian Piazzalunga, Sales operation at Sices, the system integrator specialized in the design and production of electrical panels and control systems, says: «The new solutions are the result of a careful analysis of the main criticalities related to this type of equipment in terms of hours of operation, lack of supervision, noise and lack of prior knowledge of the load to be supplied». According to Alessandro Zilli, Power Generation Marketing Manager at Fpt Industrial: «With only 8.7 litres but capable of generating as much as 300 kVA, the engine develops one of the best specific powers on the market, with clear benefits in terms of installation inside the canopy and the overall footprint of the genset installation, as well as low weight, for the benefit of portability, a key requirement indeed for a genset».
FPT SOLUTIONS AT THE WOLD BIOGAS EXPO 2019
Distributed Power Europe: Doosan and Bu Power
Socoges, distributor of Doosan Infracore, exhibited the DX22, in world premiere. It is Doosan's first common rail for gensets, focusing on the 750 kVA single-block for 17 per cent additional power (900 kVA). The DX22 stood together with the GE08TI, for applications requiring a mechanical engine, and the D24, in mild-hybrid format.
DPE RIMINI: WHEN THE FIRST EDITION WAS ANNOUNCED
Perkins, at the Bu Power stand, exhibited the 1103A-33TG2, in the two mirror versions made in the UK and made in India. The 3.3 litres engine delivers 60 kVA. For the 'big size' section there was the 4008-TAG2A; 8 cylinders with 30.6 litres, turbo cooled, reaching 1,067 kVA. In the case next to the three engines, the set of spare parts.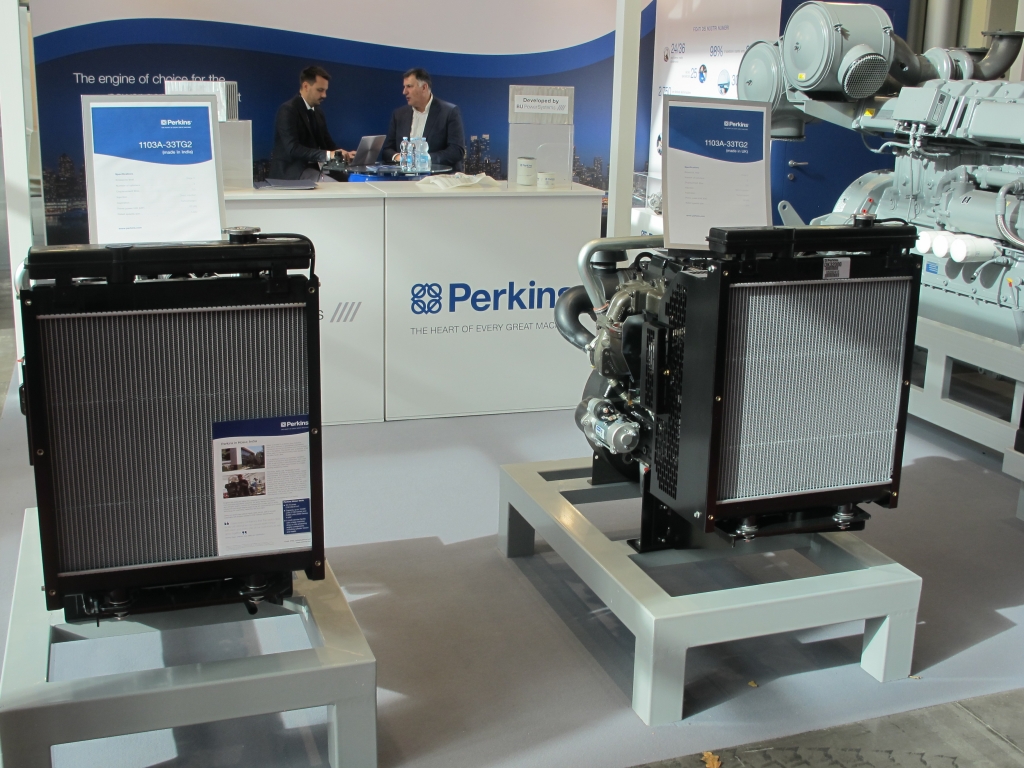 Volvo Penta and Kohler: we will talk about it…
Volvo Penta has split its participation: at the DPE with the TWD1683GE, a 16.1-litres with six cylinders, which in the PG setup goes up to 502 kVA continuously (670 in prime power, 737 in standby); at the Volvo Group stand there was instead the D8 standing with the common rail and after-treatment to be certified as Stage V even in its stationary application. We will have the opportunity to talk about it.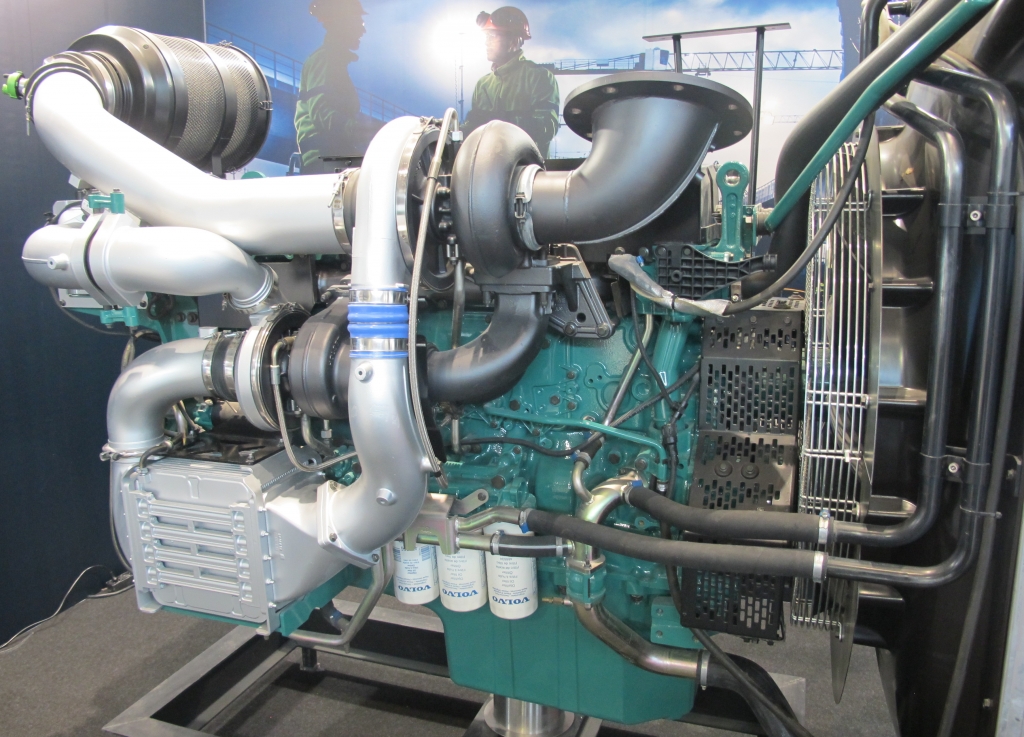 Finally, Valdinoci represented Kohler. The distributor was able to draw on the rich warehouse in Forlì (Italy), from where the KDI3404 powerpack on display at the booth came from.