First-quarter income of $498 million for John Deere
John Deere registered an income of $498 million for the first quarter of 2019 John Deere reported net income of $498.5 million for the first quarter ended January 27, 2019 ($1.54 per share), compared with a net loss of $535.1 million for the first quarter of last year. Affecting first-quarter 2018 results were charges to […]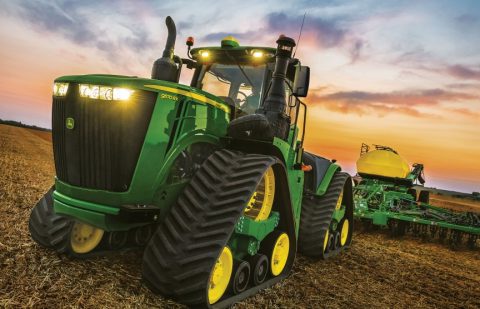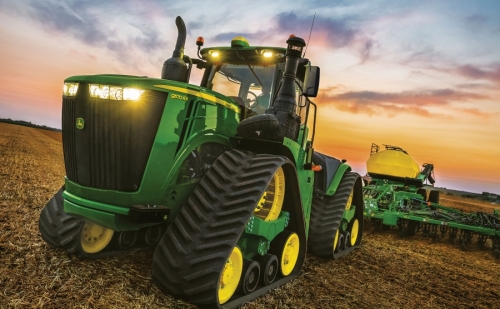 John Deere registered an income of $498 million for the first quarter of 2019
John Deere reported net income of $498.5 million for the first quarter ended January 27, 2019 ($1.54 per share), compared with a net loss of $535.1 million for the first quarter of last year. Affecting first-quarter 2018 results were charges to the provision for income taxes due to U.S. tax reform legislation (tax reform). Without these tax reform charges, first-quarter 2018 net income results would have been $442.1 million ($1.35 per share).
Samuel R. Allen, chairman and chief executive officer, said: «Although Deere has continued to make solid progress on a number of fronts and reported higher earnings for the quarter, our results were hurt by higher costs for raw materials and logistics as well by customer concerns over tariffs and trade policies. These latter issues have weighed on market sentiment and caused farmers to become more cautious about making major purchases. At the same time, sales of John Deere construction and forestry machinery have continued at a strong pace. We believe cost pressures should abate as the year progresses and are hopeful we will soon have more clarity around trade issues. As a result, we remain cautiously optimistic about our prospects for the year ahead».
JOHN DEERE AND KODIAK ARE FACING THIS WINTER TOGETHER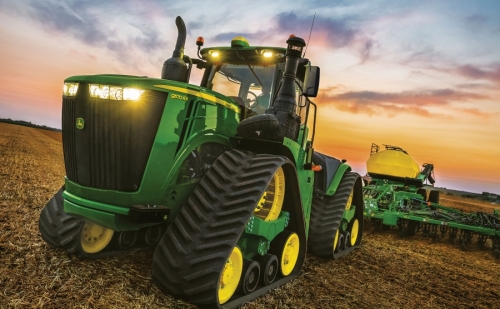 2019 forecasts
Company equipment sales are projected to increase by about 7 percent for fiscal 2019 compared with 2018. Included in the forecast are Wirtgen results for the full fiscal year of 2019. Compared with 10 months of the prior year. This adds about 1 percent to the company's net sales forecast for the current year. Also included in the forecast is a negative foreign-currency translation effect of about 2 percent for the year. Net sales and revenues are projected to increase by about 7 percent for fiscal 2019. Net income attributable to Deere & Company is forecast to be about $3.6 billion.
«Despite unsettled conditions in some of our key markets, Deere expects to achieve strong financial results in 2019,» commented Allen. «This is a testament to the success of our actions to create a more flexible cost structure, expand our global customer base, and develop leadership in the latest precision technologies. Customers are responding with great enthusiasm to the advanced features and technology in our new products. We are confident Deere is well-positioned to achieve its financial goals and firmly believe the company remains on track for delivering solid operating performance and significant value to customers and investors in the future».
A LOOK AT THE END OF 2018 FOR JOHN DEERE