Fpt and art, the red line between engines and technology
Fpt and art. The connection between Fpt Industrial and the art world implies a logical thread: the meaning of manufacturing as an expression of human creativity, which contains in its essence the origin of the artistic dimension. Fpt and art. Venice is the right location In Venice, this bond can be seen in two suggestive […]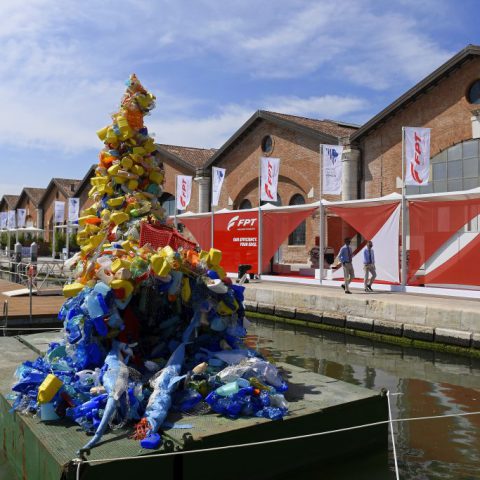 Fpt and art. The connection between Fpt Industrial and the art world implies a logical thread: the meaning of manufacturing as an expression of human creativity, which contains in its essence the origin of the artistic dimension.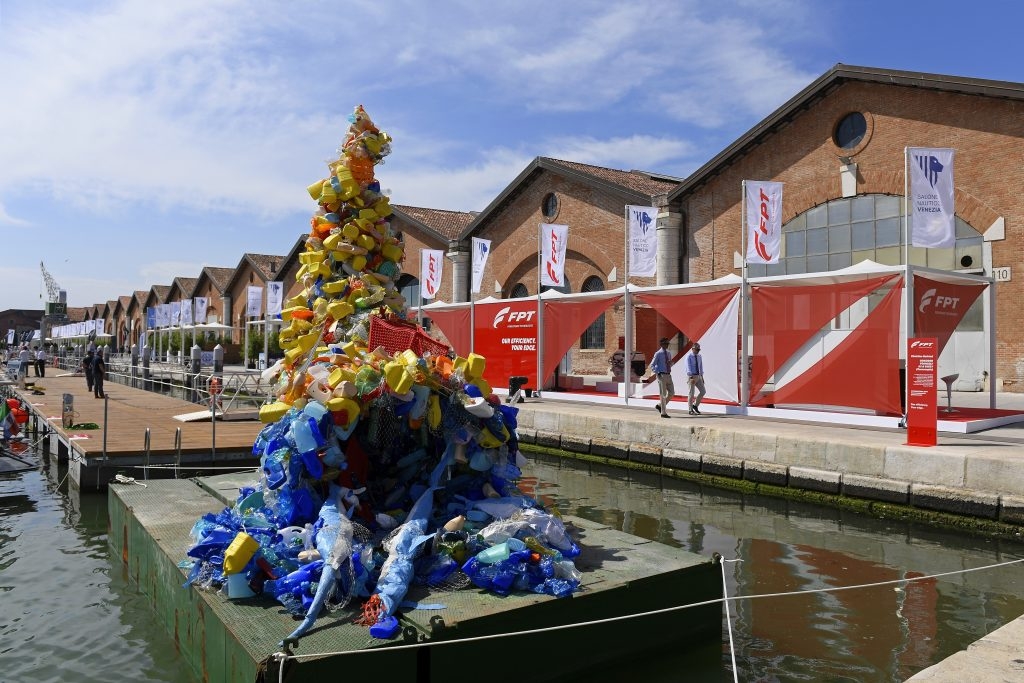 Fpt and art. Venice is the right location
In Venice, this bond can be seen in two suggestive locations: the Galleries of the Academy of Venice, home of the celebration of Leonardo Da Vinci's 500 years, and the Arsenale, in the Italian Pavilion. The exhibition "The man is the model of the world" documents both scientific research (such as the Vitruvian Man) and the preparatory phases of some paintings.
FPT AT VENICE INTERNATIONAL ART EXHIBITION
At the Italian Pavilion of the Biennale, of which Fpt is the main sponsor, a labyrinth leads visitors to the meaning of discovery. A path that goes along the logic of a research laboratory. On the other side of the Arsenale, anchored in front of the Fpt stand at the Boat Show, there is "Consider yourself as a guest (Cornucopia)", by Christian Holstad, a symbol of prosperity realized with plastic waste. The symbolic value of the work is connected with the Clean Sea Life project, which involves Fpt, together with twelve fishing boats, in the "fishing" of plastic objects in the Adriatic Sea.
The 'director' of these operations is Carlo Moroni, Head of Communication at Fpt Industrial. «Leonardo da Vinci was an extraordinary inventor, an extraordinary talent, as well as a precursor in the scientific and engineering field,» says Moroni. «Thanks to his studies that came from a meticulous observation and analysis of Nature, by many today he is considered a precursor of the contemporary principles of Environmental Sustainability. This is why it is a great source of inspiration for our Brand, which has always proven to be not only an innovator, but also a leader and a market benchmark for technology, customer focus and the environment. The constant commitment to research and development are fundamental elements to continue to leave a mark through innovative solutions».
FPT CROSSOVERS ARTS AND 'PLAYS' MUSIC TOO