Fpt Industrial and Jomo Kenyatta University. "A new engine for sustainable farming"
Fpt Industrial and Jomo Kenyatta University of Agriculture and Technology shared a common goal: to improve modern farming practices in Kenya. How does this goal is been achieved? Involving several actors in a project called "A new engine for sustainable farming". Fpt Industrial and Jomo Kenyatta. Irrigation system together with Idrofoglia The engine is the […]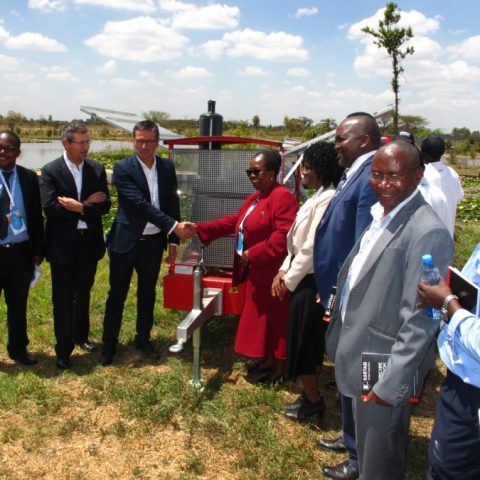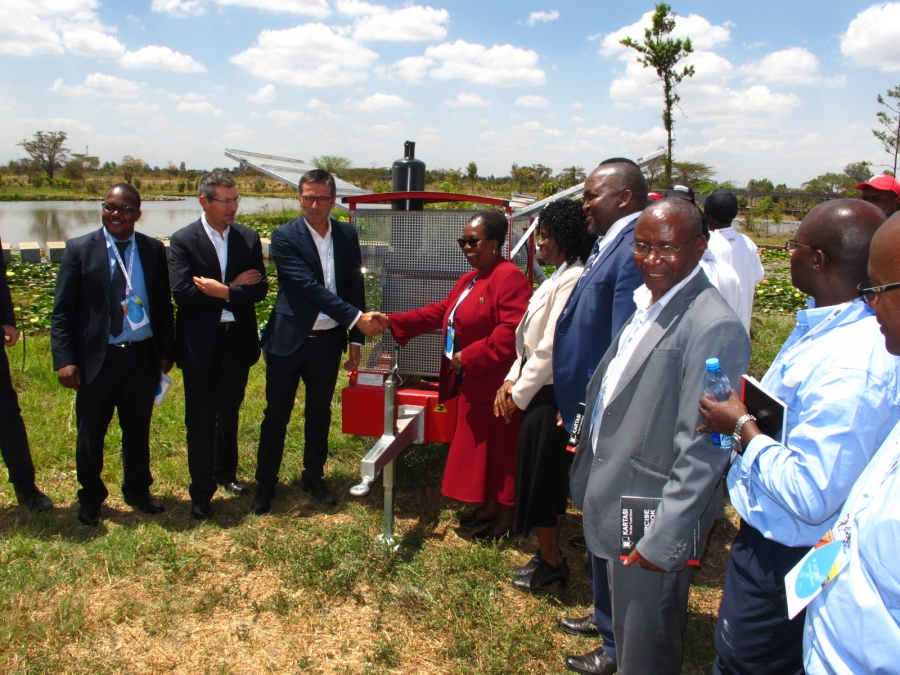 Fpt Industrial and Jomo Kenyatta University of Agriculture and Technology shared a common goal: to improve modern farming practices in Kenya. How does this goal is been achieved? Involving several actors in a project called "A new engine for sustainable farming".
Fpt Industrial and Jomo Kenyatta. Irrigation system together with Idrofoglia
The engine is the 55 kW 4 cylinders F32 by FPT Industrial, that powers a motor pump manufactured by Idrofoglia Irrigation Systems, the Italian leading company of irrigation technologies for water and fluid movement. The irrigation system, that's completely Made in Italy, was donated by FPT Industrial to the Nairobi's University during an official ceremony on September 26th. This event is part of a long-term training project involving 40 students in the final year of their Engineering degree. The long term objective of the cooperation between FPT and Jomo Kenyatta University is to create authentic, long-lasting social impact in the country such as the access to quality educational services. Strategic partners are the Milan Center for Food Law and Policy—an internationally renowned association committed, through training, research and events, to promoting the right to food and water—and E4Impact, a foundation for a coalition of universities that are able to train tomorrow's entrepreneurs.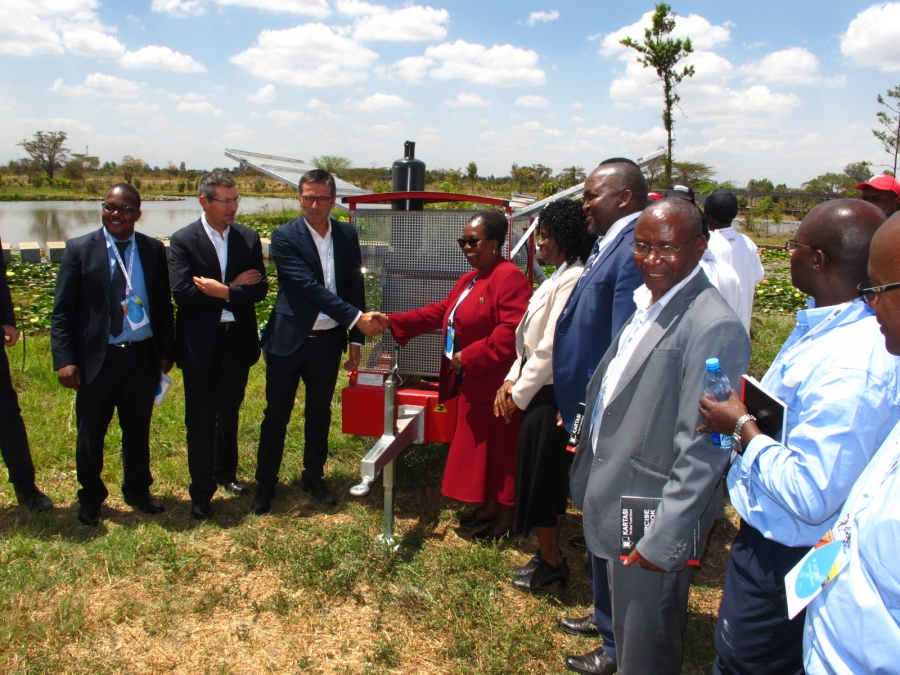 A technical point of view
Fpt Industrial, Idrofoglia and Caprari, the centrifugal pump maker, satisfy some crucial needs of the Kenyan agriculture: low specific consumption, a low environmental impact, a more efficient approach to the agriculture.
FPT INDUSTRIAL, IRRIGATION AND BIOGAS. A GLOBAL SUPPORT FOR THE WORLDWIDE AGRICULTURE 
The macroeconomic framework of the collaboration between Fpt and Jomo Kenyatta University is that of a driving sector: agriculture means the 35 per cent of Kenyan GDP.  Quoting Encyclopedia of the Nations: «Agriculture remains the most important economic activity in Kenya, although less than 8% of the land is used for crop and feed production. Less than 20% of the land is suitable for cultivation, of which only 12% is classified as high potential (adequate rainfall) agricultural land and about 8% is medium potential land (…) Kenya is Africa's leading tea producer, and was fourth in the world in 1999 (…) Coffee is Kenya's third leading foreign exchange earner, after tourism and tea» (…) Kenya is the world's largest producer and exporter of pyrethrum (…) and also produces sisal, tobacco, bixaannatto (a natural food coloringagent), sugarcane, wheat, rice and cotton».
Fpt and Jomo Kenyatta. Federico Gaiazzi said
Federico Gaiazzi, Global Marketing Manager at FPT Industrial, stated: «We are proud to support the project called 'A new engine for sustainable farming'. It represents a new opportunity for us to further bolster our values and our commitment to supporting training programs for young people and for generations to come. To this end, we have donated a complete product comprising a motorized pump and irrigation system. We have chosen this IPU (Irrigation Power Unit), equipped with an FPT F32 engine, as it is a compact and flexible solution, offering top performance with low operating costs. Today, we are donating an engine capable of contributing to a more sustainable future to the Jomo Kenyatta University of Agriculture and Technology, as well as promoting technological development in Kenya. It is a considerable challenge that we, together with our partners, have taken on board with genuine enthusiasm, and which we will continue to support with passion».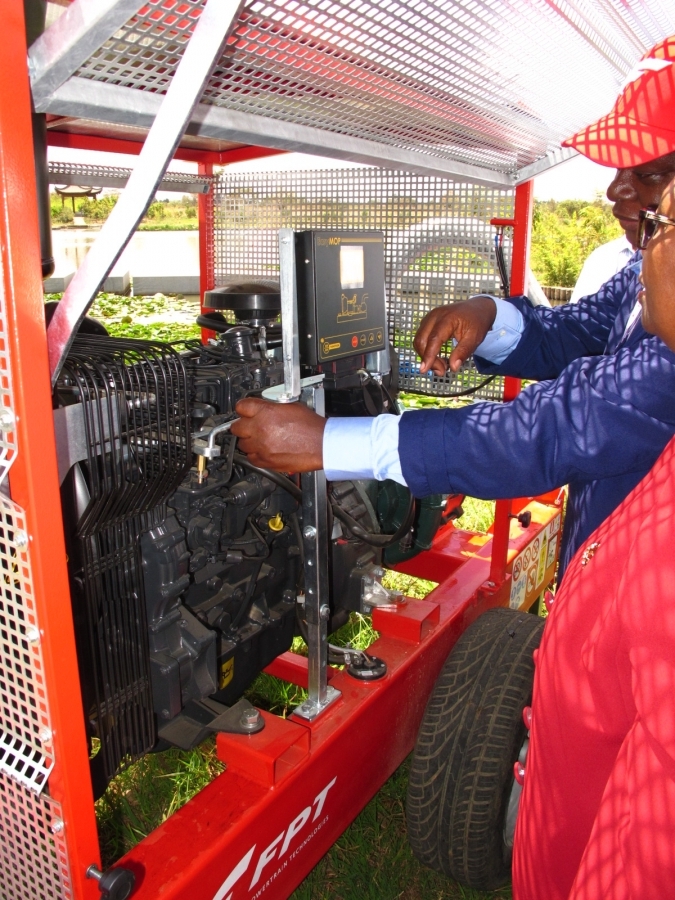 And the partners' voice
From a sustainability perspective, Enrico Capellino, Head of Commercial Services at CNH Industrial, emphasized how : «CNH Industrial has continually demonstrated an in-depth understanding of responsible business management from both an environmental and social viewpoint. This has resulted in CNH Industrial being named as Industry Leader for the eighth consecutive year in the Dow Jones Sustainability Indices. This partnership is further proof of the broad range of projects we undertake throughout the EMEA region».
Livia Pomodoro, president of the Milan Center for Food Law and Policy, stated: «Part of our mission is encouraging behavior and practices that are in line with the Sustainable Development Goals and the United Nations' 2030 Agenda. Therefore, we are proud to contribute to training a generation of engineers and technicians who will have the difficult, yet exciting, task of adapting agriculture to climate change, making advanced technology available today their own, and taking steps towards efficiency. We hope that this first project, as part of our contribution to Kenya, is part of a series of collaborations and research in this country».
The E4Impact Foundation further talks about the need to share values, through the words of the Chief Executive Officer, Mario Molteni: «We maintain that broader sharing of the progress in technological applications is as much an imperative of solidarity as it is an effective tool for the economic development of the territory. On this occasion, we are pleased to have contributed to establishing a link between Jomo Kenyatta University and FPT Industrial. The fact that the technology of a large international company has been made available to the Kenyan farming world is the perfect example of creating shared values».