Fpt Industrial: between engines and music
Fpt Industrial and Giorgio Moroder were together for a special event in Munich During the last Bauma, in April, performing his first ever live tour in Europe, Giorgio Moroder stopped in Munich, Germany, where he first gained popularity, to perform at Technikum music venue for special guests of Fpt Industrial. Fpt was taking part in […]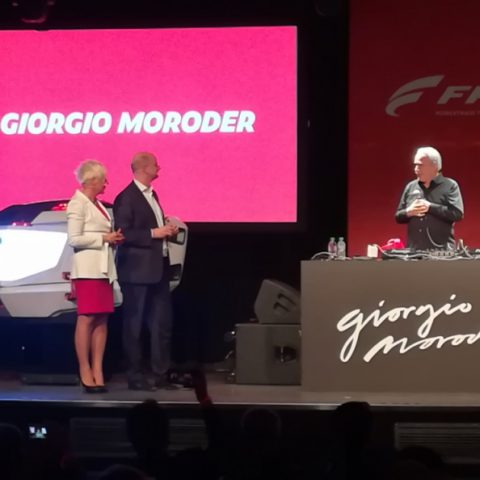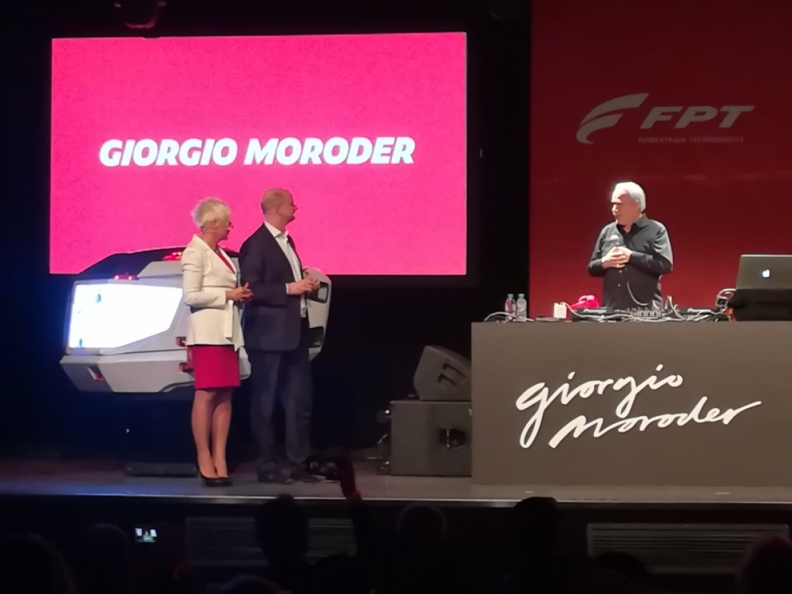 Fpt Industrial and Giorgio Moroder were together for a special event in Munich
During the last Bauma, in April, performing his first ever live tour in Europe, Giorgio Moroder stopped in Munich, Germany, where he first gained popularity, to perform at Technikum music venue for special guests of Fpt Industrial. Fpt was taking part in Bauma 2019 and took advantage of the occasion to organize this event.
Giorgio Moroder is one of the pioneers of disco music and he is famous for his film soundtracks for Top Gun, Flashdance, Midnight Express, Metropolis, and others. Winner of three Academy Awards, four Golden Globes, four Grammys and more than 100 gold and platinum records, Moroder has worked as a producer, composer and performer with the most influential music artists, such as Donna Summer, David Bowie, Barbra Streisand, Elton John, Freddy Mercury and Daft Punk.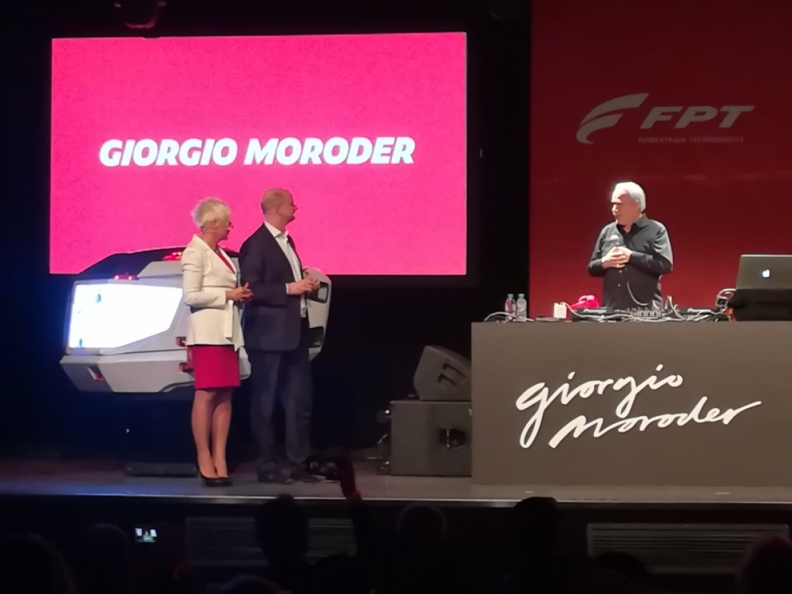 In his performance, Moroder showed his energy and innovative spirit with a selection of his best hits. On this example, Fot is focusing on pursuing innovation and quality. With 150 years of experience, the brand has introduced groundbreaking solutions, such as the common rail, turbocharging and natural gas engines with the same performance as diesel.
Fpt Industrial also revealed the power source concept Cursor X, which represents its vision of the future through four main characteristics: Multi-Power, Modular, Multiapplication and Mindful. The Cursor X concept was on stage during Giorgio Moroder's concert, symbolizing Fpt Industrial commitment to the research and development in alternative fuels.
FPT INDUSTRIAL IS ALSO ENHANCING ITS ARTISTIC SIDE
There is also a partnership with Univarsal Music
Last year, more than 80,000 people were at the San Siro stadium in Milan to attend an important event. Rappers Fedez and J-Ax celebrated their two years of collaboration with a special concert: games with fire, fireworks, glitter and luminous bracelets created the perfect atmosphere for all the almost three hours of music.
At the event there was also Fpt Industrial in the role of main sponsor together with the radio broadcaster RTL 102.5. The concert was also the right moment to celebrate a new partnership, between Fpt Industrial and Universal Music Group. Universal has been a reference point in the music world for over 80 years, and in this long period it has brought its creativity to over 60 countries, thus sharing the same interest in innovation with Fpt Industrial.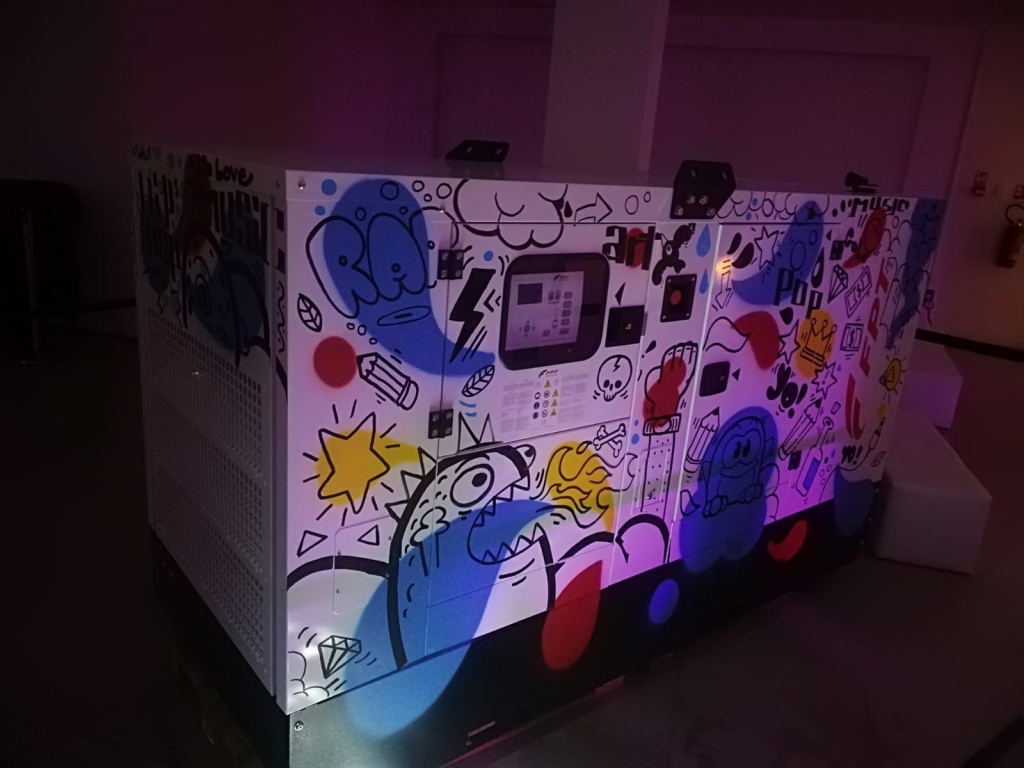 This new collaboration was represented by a genset, able to put together the best of the two companies: during the post-concert party, the street artist Pao, founder of Pao Pao Studio, customized the soundproofed generator with colorful drawings that recall the world of music, such as microphones, notes, CDs and a penguin, one of Pao symbols. Fpt Industrial equipped the generator with an N45 engine, capturing the attention of the guests thanks to its new livery.