IMO Tier III: Man Engines solution
Man Engines goes green MAN Engines presented its solution for meeting the IMO Tier III emission standards for commercial use at the last SMM in Hamburg (4th-7th September 2018). MAN SECURES ORDERS FOR TWO POWER PLANTS Solution chosen by MAN Engines is the modular exhaust gas after-treatment system (EAT). The system set itself apart with a […]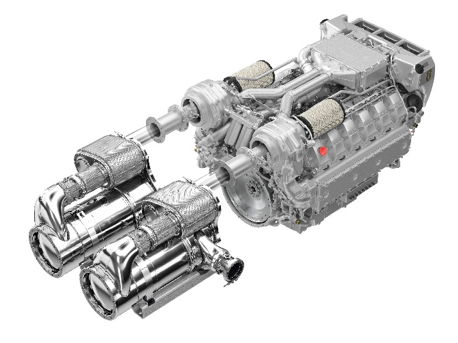 Man Engines goes green
MAN Engines presented its solution for meeting the IMO Tier III emission standards for commercial use at the last SMM in Hamburg (4th-7th September 2018).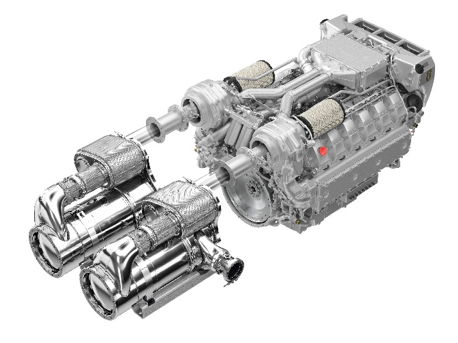 MAN SECURES ORDERS FOR TWO POWER PLANTS
Solution chosen by MAN Engines is the modular exhaust gas after-treatment system (EAT). The system set itself apart with a high level of flexibility and the fact that it is extremely compact. EAT is extremely lightweight too; this is due to the fact it has fewer components.
Modular EAT makes a wide range of installation configurations possibile: the individual SCR (Selective Catalytic Reduction) componente can be in fact positioned differently. Because of this a flexible system of integration can be provided.
«By minimizing the system down to just a few components, it stays compact, regardless of its configuration. The system proves itself as the optimal solution for our customers even when to be installed in tight engine rooms» commented Clays Benzler, Head of Marine MAN Engine.

SCR centerpiece: the catalytic converters
The MAN Engines modular exhaust gas after-treatment system is a modern SCR-only which works without exhaust gas recirculation. The centerpiece of the MAN SCR is a catalytic converters which, reducing the nitrogen oxides in the emissions, allows to reduce the specific fuel consumption by up to 8% per engine, while still
maintaining the same power. The catalytic converters meets both the emission standards IMO Tier III and US EPA Tier IIII.
Man Engines
The SCR system is currently proving its reliability if it on commercial work boat applications. The engines for work boats from MAN Engines are already equipped to meet IMO Tier III emission standard which will be mandatory from 2021 on.