JCB is focusing on electric scissor platforms
JCB range of electric scissor platforms will serve the rental market JCB developed internally a range of electric scissor platforms to meet the needs of rental companies and contractors worldwide. It also aims to guarantee full compliance with the latest ANSI regulations and CSA. The JCB scissor platform line includes, in particular, nine electric models, […]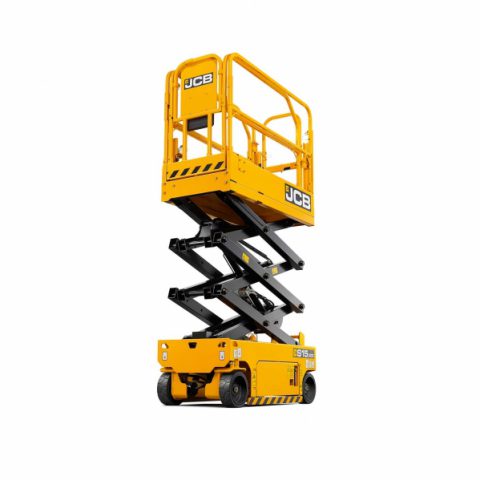 JCB range of electric scissor platforms will serve the rental market
JCB developed internally a range of electric scissor platforms to meet the needs of rental companies and contractors worldwide. It also aims to guarantee full compliance with the latest ANSI regulations and CSA.
The JCB scissor platform line includes, in particular, nine electric models, with operational heights ranging from 4.5 to 14 meters. The weight of the platforms is between 1,330 kg and 3,366 kg. The two smaller models, S1530e and S1930e, come together with 1.64 m long and 0.76 m wide platforms. While all larger models have 2.5 m long platforms. With the exception of the model larger S4550E which has a work area of ​​2.64 m in length. The machines, equipped with hydraulic drive, offer a nominal basket load capacity of 227 kg up to a maximum of 550 kg, and are powered by four 6 V or 12 V batteries.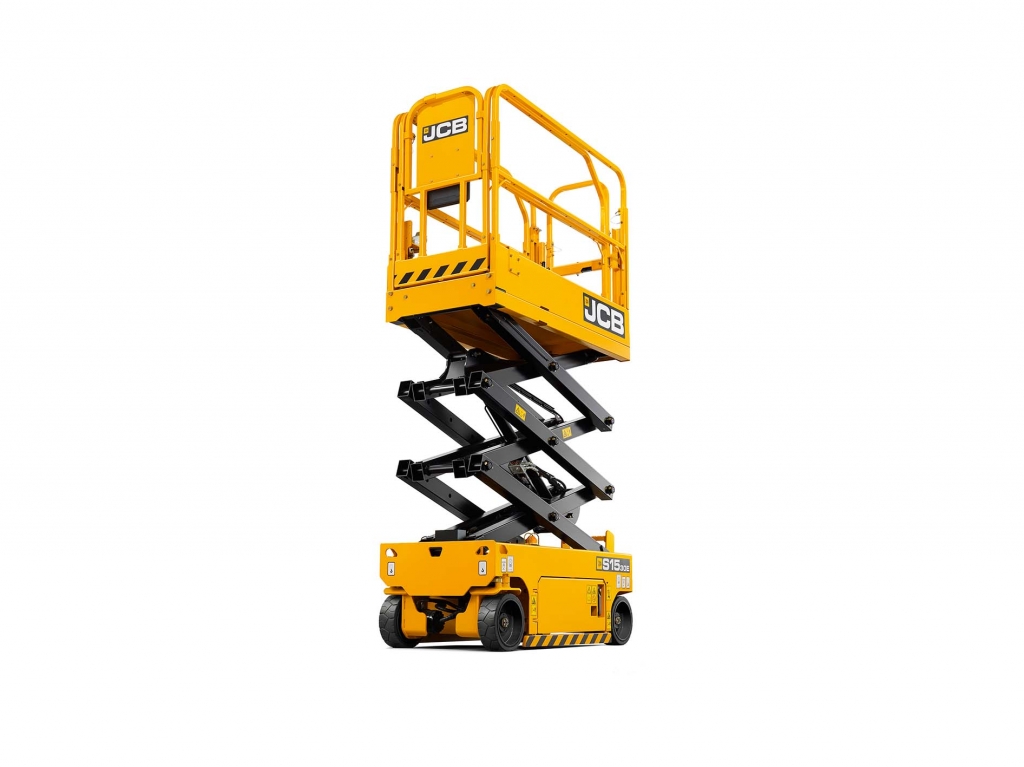 The solid structure of the scissors aims to ensure maximum stability and durability. Together with a series of precautions aimed at maintaining platform performance and reliability over time. Among these, for example, the adoption of special protection plates for the gearmotors of the wheels to preserve their integrity against impacts, high resistance pins and joints and a solid basket equipped with protections and anchor points.
JCB AND THE "SOUND OF SILENCE"
Jcb also focuses on the operator other than the machine
Ease of use for the scissors comes from a series of precautions that facilitate the approach to the different functions of the platforms. The operator, in particular, can control the movements of the machine both from the ground and at altitude thanks to the control console present in the basket. A solution that allows to operate easily and safely in every situation, even in reduced maneuvering spaces. A large access door allows easy access to the basket, where in addition to the control panel there is an electrical socket for powering any equipment as well as the necessary anchoring points for personal protective equipment.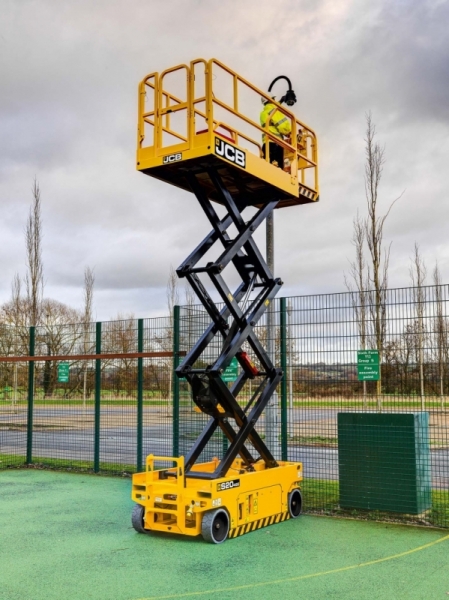 Safety is indeed another of the strengths of the new line of JCB scissor platforms. All the models in the range come with all the safety devices necessary. This includes load limiter, inclinometer, tilt sensor, hydraulic pressure sensor, emergency brake lock, stop switch and manual emergency lowering control.