John Deere 13.6L and Stage V
John Deere 13.6L, the Deere at the top John Deere 13.6L. The American company unveiled its latest top displacement engine to the audience of the earthmoving sector, in Las Vegas. Then it was time for Europe when J. D. showcased the 13.6L at Intermat, in Paris. It represents a big step forward in the top range since […]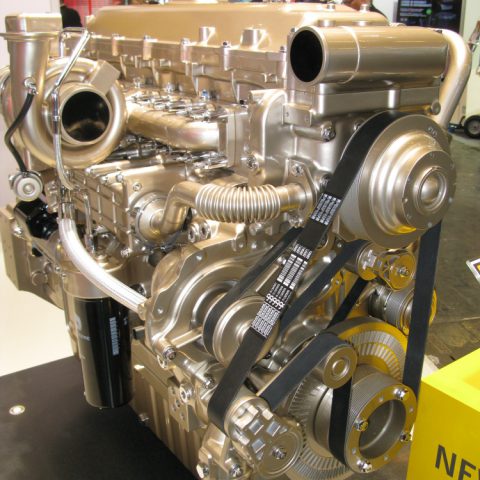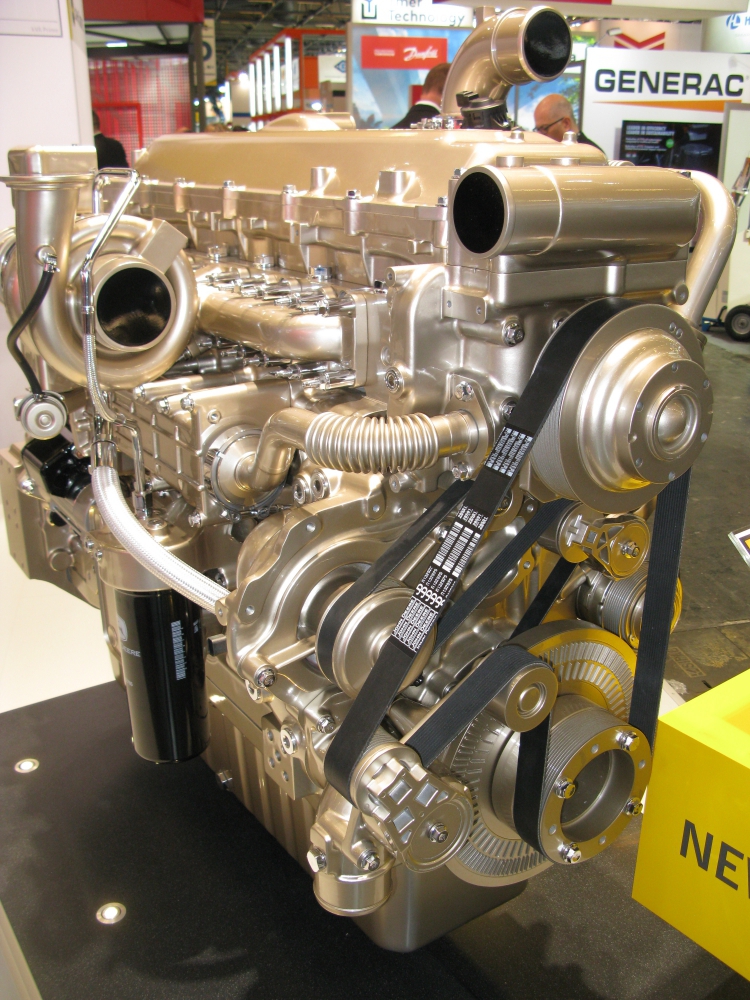 John Deere 13.6L, the Deere at the top
John Deere 13.6L. The American company unveiled its latest top displacement engine to the audience of the earthmoving sector, in Las Vegas. Then it was time for Europe when J. D. showcased the 13.6L at Intermat, in Paris.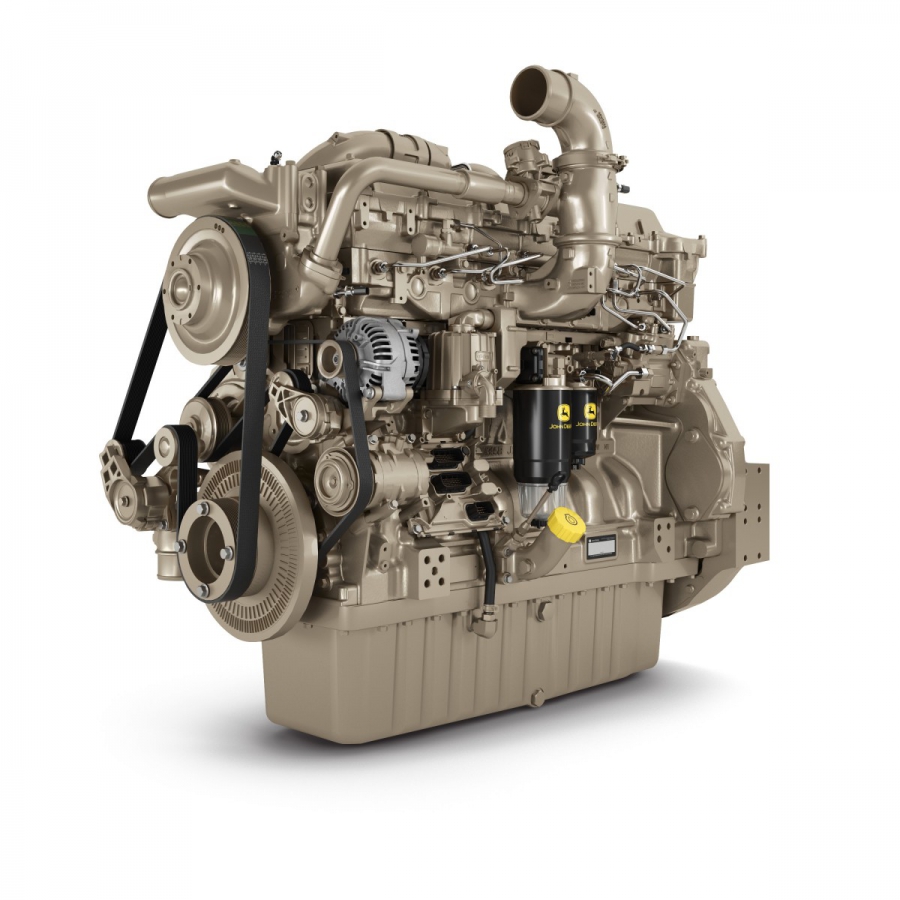 It represents a big step forward in the top range since it pushes on the accelerator. In other words, with the 13.6 liters, the power curve gains more than 10 percentage points. In comparison to the former 13.5 liters, of which it will take the place in Stage V, it means an increase of kilowatts from 448 up to 500.
Design optimization and components upgrade
Always compared to the 13.5, the 13.6 liters features a dimensions restyling that resulted in a compacted sizing. This will allow a better positioning on the front overhang of operating machines. Engineers at John Deere spent a lot of efforts to enhance operational flexibility. It opens the door to new and wider matchings in terms of hydraulic pumps. The hydraulic regulators have been designed to ease the mode of operation of the valves, in order to reduce components wear and fuel consumption. The 13.6L engine offers full power from the front and rear of the engine while providing the capability to add more pumps with an integrated PTO. It comes with multiple auxiliary drive connections and is available in single and dual-turbo configurations to maximize packaging flexibility.
These features let J.D. target big tractors market and, as the participation at the two mentioned events suggests, a wide range of worksite machines. Also in terms of maintenance, John Deere worked to make it easier, thanks to components accessibility. Service costs and, consequently, total costs of ownership benefit from design optimization.
Moreover, the 13.6 offers an enhanced fuel system and optimized combustion for low total fluid consumption. From now on, also John Deere's largest displacement range engine can be equipped with high-pressure commonrail. This provides higher injection pressure and more precise control of fuel injection timing, in comparison to the previous version.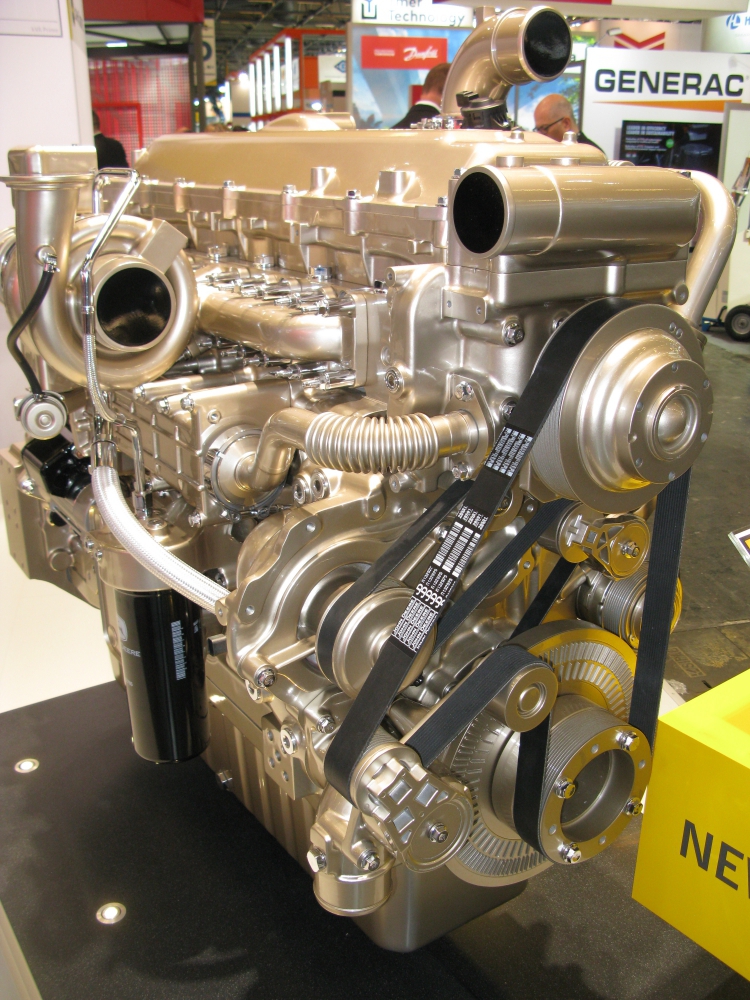 After treatment on the eve of Stage V
John Deere Power Systems took advantage of the 900 million hours of tests carried during Tier 4 Interim – Stage IIIB and Tier 4 Final phases. It doesn't mean giving up on exhaust gas recirculation. Instead, all the trials point to the development and the integration of particulate filtration technologies. With Stage V getting closer, it is getting more and more something to seriously deal with.