John Deere Manure and new senior vice president
John Deere Manure system got official approval from DLG John Deere Manure system is certified by DLG for all three main types of liquid organic fertilizers. The cattle waste was certified in October 2017, while the German Agriculture Society has now also approved the calibration for pig waste, including phosphorus (P2O5). Also the calibration for liquid […]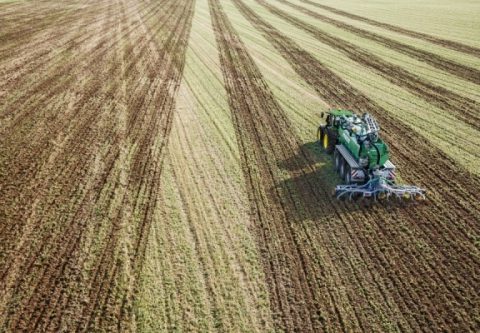 John Deere Manure system got official approval from DLG
John Deere Manure system is certified by DLG for all three main types of liquid organic fertilizers. The cattle waste was certified in October 2017, while the German Agriculture Society has now also approved the calibration for pig waste, including phosphorus (P2O5). Also the calibration for liquid digestate from biogas has been improved, and is now certified for dry substance, total nitrogen, ammonia nitrogen and potassium oxide.
John Deere Manure Sensing uses the near-infrared sensor of the HarvestLab 3000 system to assess the value of nutrients during waste spillage. The system allows farmers to accurately dose the quantities of nitrogen, phosphorus and potassium based on a specific nutritional target or a maximum delivery limit. It can also use specific prescriptive maps for each site. The latest DLG test results have confirmed that the sensor is able to operate with the same degree of accuracy as certified laboratories using analytical methods.
KODIAK AND JOHN DEERE IN A SNOWY LANDSCAPE
Quite significant advantages
The continuous analysis carried out by the system, with over 4000 measurements per second, represents a huge advantage and provides reliable statistical data in real time. In particular, typical laboratory test results are available only after several days, if not weeks from the end of the work. The availability of results in real time, on the contrary, allows to make the necessary adjustments directly in the field.
Since the analysis is carried out in the field, the amount of nutrients present in the tanker is fully documented. An official comparison conducted in the Netherlands on over 300 different samples of wastewater has shown that the continuous integral measurement of each tanker using a near-infrared sensor is able to eliminate errors in the standard average deviation of 4.2% for nitrogen and of 16.3% for phosphate compared to the measurement of only five samples per cistern.
Customers who prefer to conduct analysis during filling can also benefit from the John Deere Manure Sensing technology. Today, Fliegl Agrartechnik offers a stationary solution based on the HarvestLab 3000 system, including the latest John Deere Manure Sensing calibration package.
And there is more…
All three major types of liquid organic fertilizers have individual DLG certification tests and logos. The documentation based on near-infrared sensor analysis of organic fertilizers has already been accepted by the first Länder in Germany, to which John Deere predicts will soon be added to other local governments and states.
John Deere has decided to extend its distribution to all the countries of the EU28+ from 1 November 2018. Before that, it was available only to some Western European markets (Austria, Belgium, Denmark, France, Germany, Ireland, Luxembourg, the Netherlands and the United Kingdom).
The company has also signed an agreement with Kotte Landtechnik, producer of liquid fertilizer tanks to offer the John Deere Manure Sensing technology, which is added to the already partner companies Fliegl, Joskin, Pichon, Samson and Vervaet.
WACKER NEUSON AND JOHN DEERE TOGETHER FOR EXCAVATORS
John Deere also has a new senior vice president
John Deere recently chose Pierre Guyot to become senior vice president for John Deere Power Systems. The change follows realigned leadership responsibilities in response to the planned retirement of Jean Gilles, previous senior vice president of the company.
Guyot will lead the Power Systems division that produces engines, drivetrain components and electronic components used in John Deere equipment and for Oem applications. He also will oversee operations of the company's electronic solutions business. Guyot first joined John Deere in 1998, and has since held various leadership positions in manufacturing and supply management and logistics. He also led the engine operations in Europe.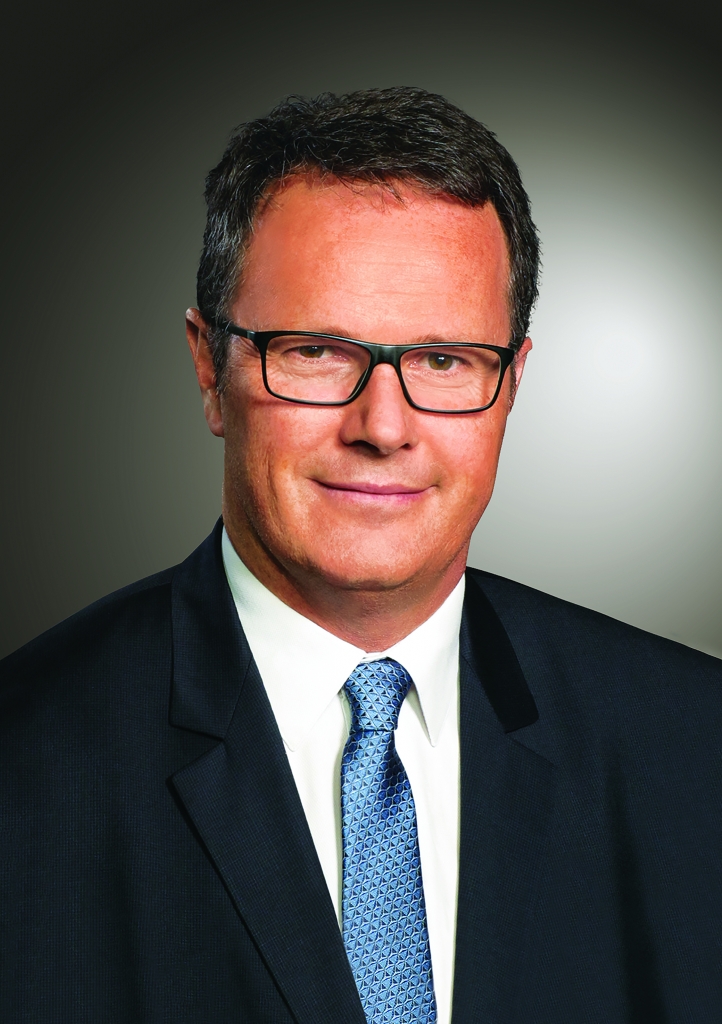 Jim Field, president of Worldwide Construction and Forestry division, said: «Pierre has demonstrated a commitment to disciplined execution and a broad understanding of our business, notably in the areas of supply chain and engines. His breadth of experience, passion for excellence and proven leadership skills will serve him well as he leads the power systems business in its efforts to differentiate John Deere equipment, engines and drivetrain components».