Kohler Check App, a direct line between engines and users
Kohler Check App is the new smartphone application for the monitoring and maintenance of Kohler engines. It is supposed to be a direct line between the end user and Kohler. The App provides the end user with a series of advantages which streamline and simplify engine management. It is possible to register an unlimited […]
Kohler Check App is the new smartphone application for the monitoring and maintenance of Kohler engines. It is supposed to be a direct line between the end user and Kohler. The App provides the end user with a series of advantages which streamline and simplify engine management.
It is possible to register an unlimited number of engines in order to keep track of your entire fleet of Kohler engines, making the app extremely advantageous both for end users and for hire companies.
Kohler Check App: all the info users can find
For each engine entered, Kohler Check App creates a general overview of the engine's condition, in other words a profile which provides the engine's characteristics and its documentation, including video tutorials which show how to replace spare parts and use and maintenance handbooks, thus creating a direct channel to Kohler's official documentation.
THE AGREEMENT BETWEEN KOHLER AND VALDINOCI IN ITALY
Kohler Check App users enjoy a unique discount on Kohler Genuine Spare Parts: 20 percent off the first purchase, and 10 percent off all subsequent purchases via the app.
Maintenance via smartphones
The user-friendly interface of the online shop provides users with a precise view of the parts required for maintenance of each individual engine, and you can purchase them by selecting which authorized distributor to use.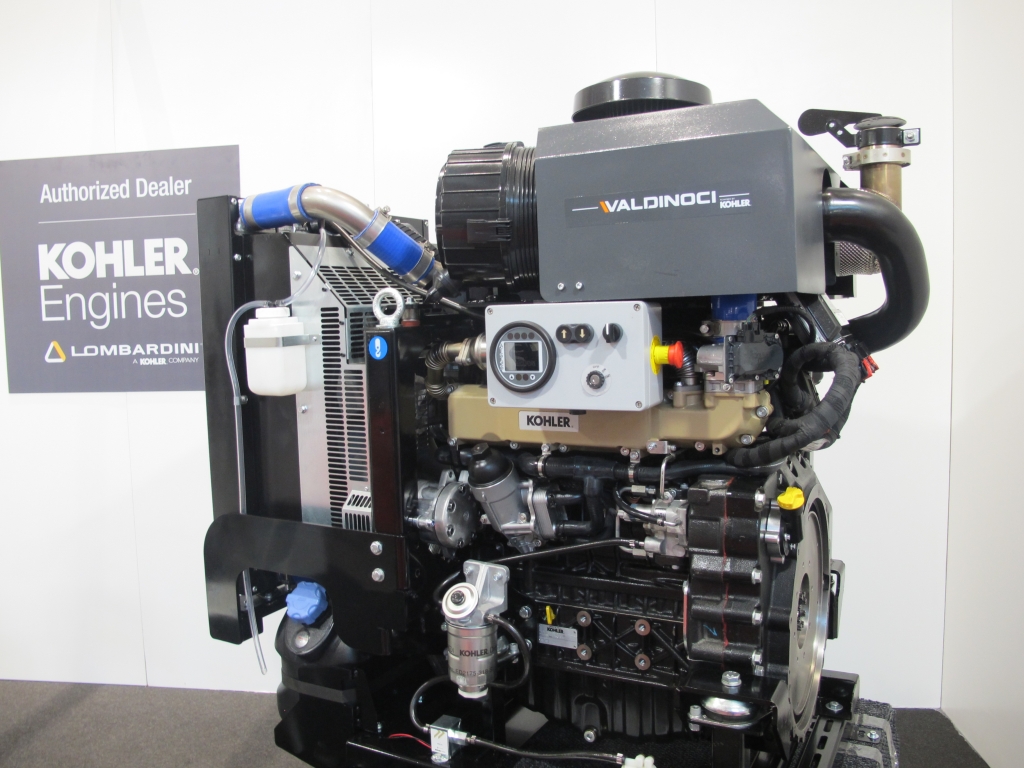 It is also possible to pay via PayPal directly from the app, and receive your order at the specified address, or else collect the part and make payment at any of the official Kohler network locations specified in the app.
Click here for further information.