Kohler Virtual Booth: a virtual walk among the engines
Kohler Virtual Booth is a newly-announced initiative taken by Kohler with the aim of overcoming the difficulties generated by the pandemic and the ongoing travel restrictions. It is indeed a virtual space, launched on 7 September, created to support OEMs remotely and to build new and profitable business relationships. Kohler had already shown great attention […]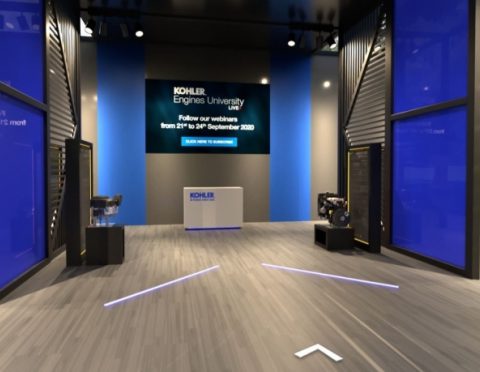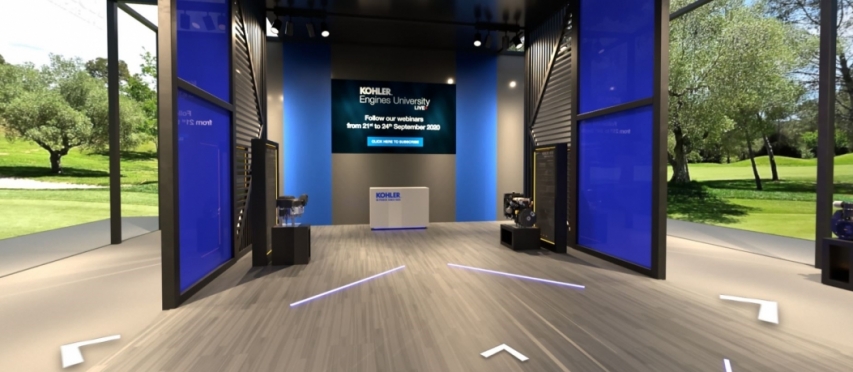 Kohler Virtual Booth is a newly-announced initiative taken by Kohler with the aim of overcoming the difficulties generated by the pandemic and the ongoing travel restrictions. It is indeed a virtual space, launched on 7 September, created to support OEMs remotely and to build new and profitable business relationships. Kohler had already shown great attention to digital with the launch of the Kohler Engines University a few months ago.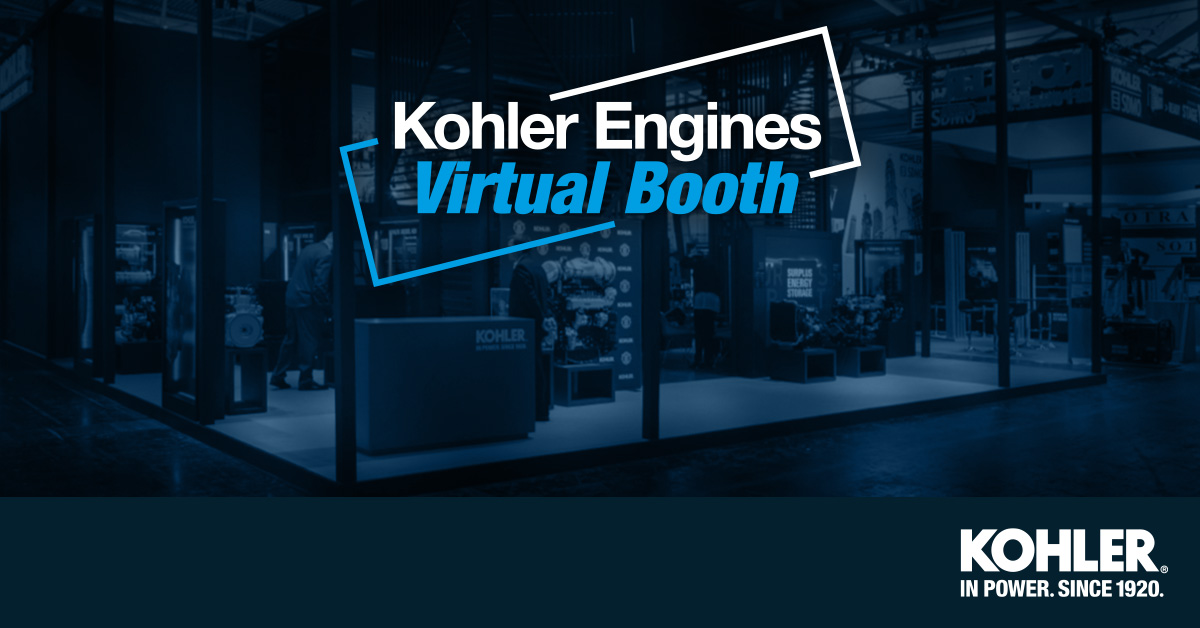 The digital experience will be enriched by discussions, webinars and presentations for all those who wish to deepen their knowledge of Kohler products (here one of the latest posts on how the Group dealt with the health emergency).
The opportunities of Kohler Virtual Booth
Kohler Virtual Booth allows visitors to stroll around the stands and find Kohler engines on display along with a range of technical information. The operation is simple and recalls the interface of Google Street View (below, quite a clear picture): thanks to the use of four directional arrows, with a few clicks it will be possible to 'walk' within the panel, observe the various engines and 'interact' with them.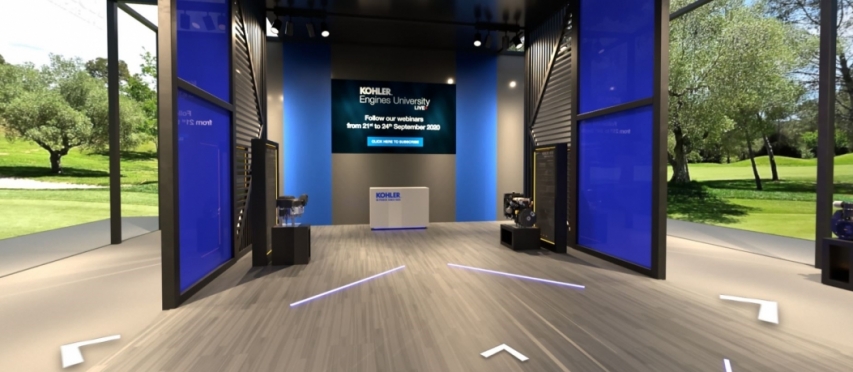 How to make an appointment
In addition to the virtual showroom, which will be accompanied by technical information specific to each engine, it will also be possible to directly book a meeting with Kohler sales and product managers to discuss the latest developments and get answers to any questions regarding products and services. The American company has also scheduled a series of webinars that will address significant problems in the world of engines.
We will talk about the webinars both on Diesel International magazine and on this website.