Kubota V4309 presented at Intermat 2018
Kubota V4309: the 09 series grows Waiting for the V5009 to go into production in 2019, Kubota V4309 enriches the new 09 series with its introduction. The company from Osaka takes advantage of one of the most important events in the earthmoving segment. In line with the presentation of the V5009 in Las Vegas, Kubota chose […]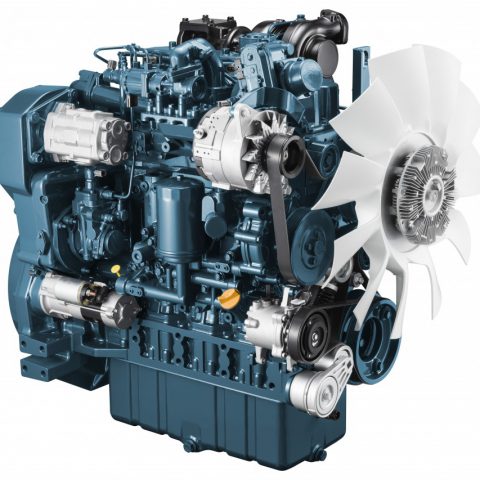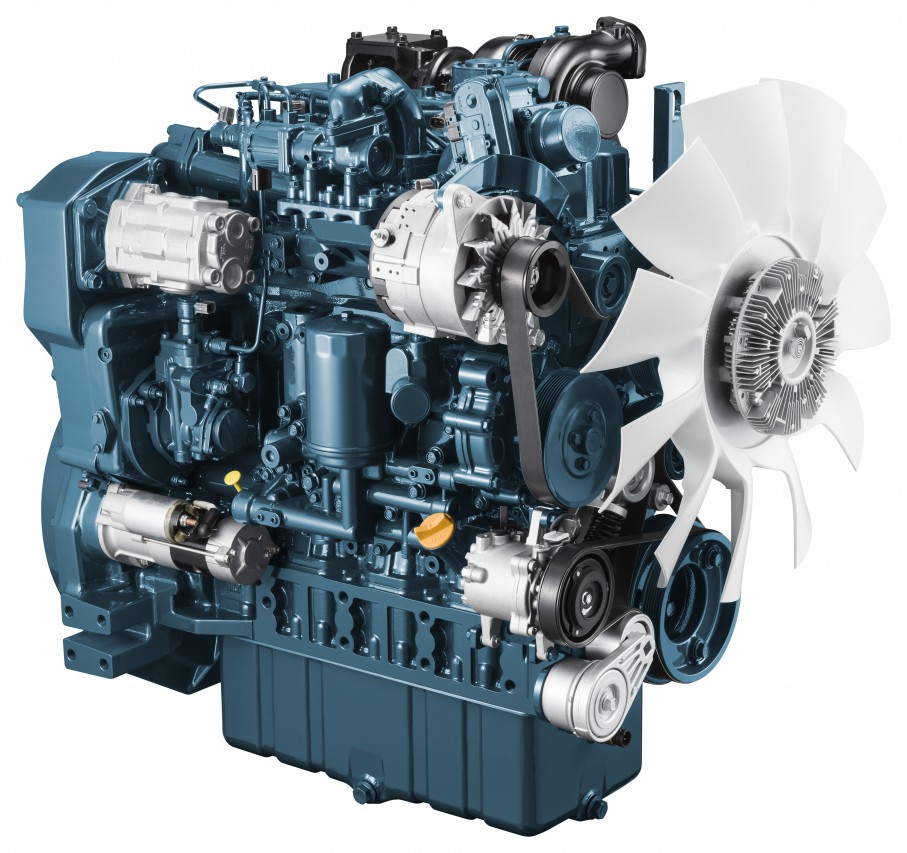 Kubota V4309: the 09 series grows
Waiting for the V5009 to go into production in 2019, Kubota V4309 enriches the new 09 series with its introduction. The company from Osaka takes advantage of one of the most important events in the earthmoving segment. In line with the presentation of the V5009 in Las Vegas, Kubota chose Intermat as the stage for its latest product. At the Kubota stand, however, there was only the 5-liter version on display. Kubota has developed the new 09 series in response to the needs of the market, and in anticipation of future regulations. With the application of Stage V getting closer and closer, the timing is very apt.
INTERMAT 2018, THE DIESEL COMEBACK
Kubota V4309 fills the void
As for the bigger brother, the acronym that names the engine reveals the displacement. While for the V5009 it means 5 liters, in this case, the displacement is of 4.26 liters. The new 4-cylinder then goes to fill the gap between the V3800 and V5009. At the same time, the engine range overlaps with that of Yanmar's fellow citizens, with whom Kubota also shares the sectors of application.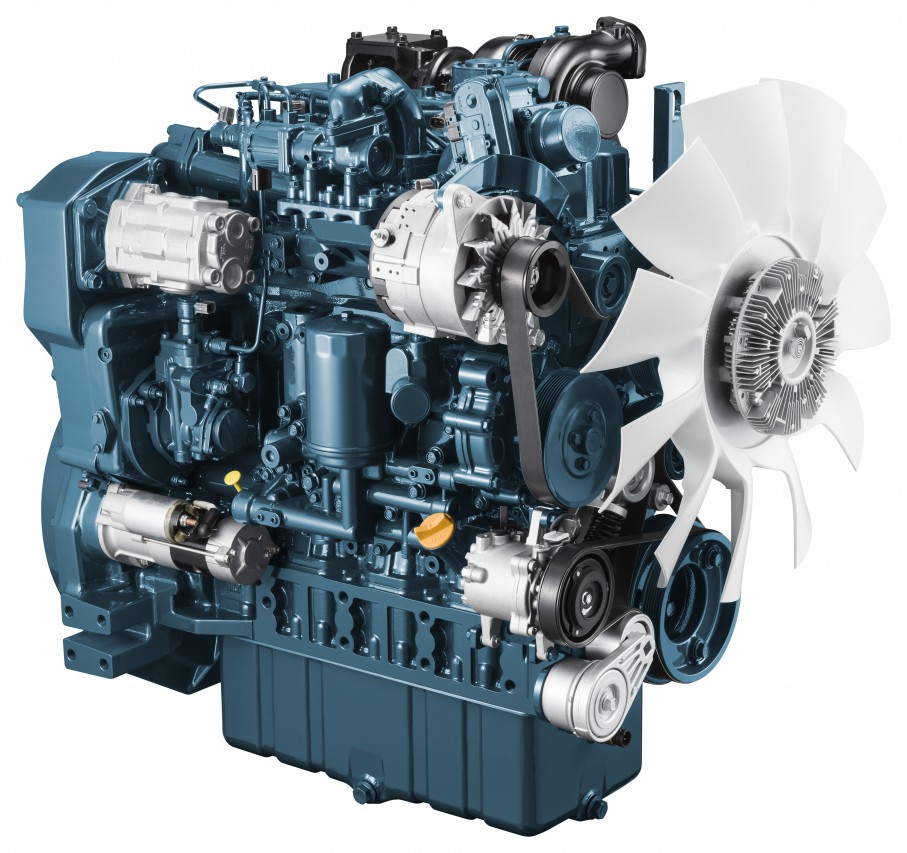 The V4309 variant features a power output of 115.7 kilowatts and a nominal speed of 2,200 rpm. It has a maximum torque of 649.6 Newton meter, at speeds ranging from 1,500-1,600 rpm. The 4.3 shares the engine block and the bore with the 5-liter, in the sign of modularity that distinguishes the series 09. Though, the stroke has been downsized.
The turbocharging system of the 4.3 is only available with the wastegate valve, while the 5-liter also features a Vgt system. Among other things, the total costs eventually benefit from the overall optimization. Therefore, the 09 series fully expresses Japanese engineering philosophy. This also translates into trust in the Egr and the complete post-treatment package. Kubota V4309 will be in production in 2020.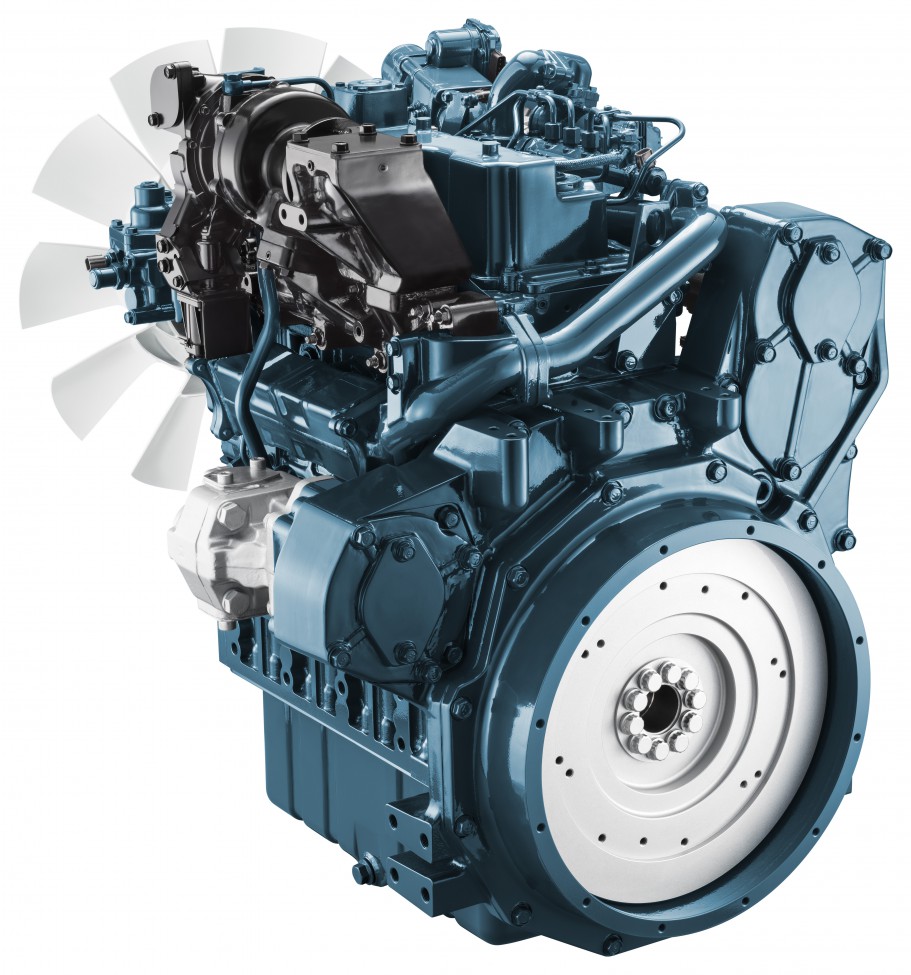 09 series, designed for customers
Daniel Grant, marketing manager of the Kubota Engine Europe Business Unit, has commented on the new series. «The 09 series was designed to meet the needs of our customers in the range up to 200 horsepower (147.10 kW, e.n.). Starting from the high power density and the enviable efficiency in terms of fuel consumption, up to the ease of maintenance».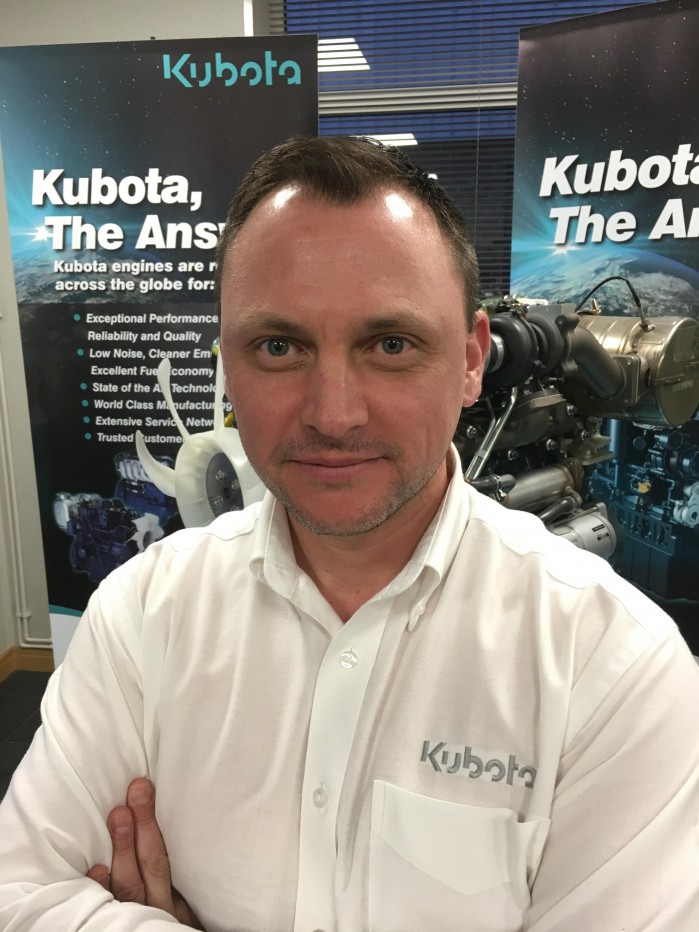 Kubota's little players
At the Intermat, Kubota also put the little ones of the house on display. The WG1903, 1.9-liter 3-cylinder dual-fuel (petrol and LPG), segments the range between 1.6 and 2.5 liters. The three-way catalyst is part of the equipment. When burning GPL delivers up to 35 kW with torque up to 140 Nm. Space also to the V1505-Cr-T equipped, as suggested by the acronym, with common rail. Up to 33 kW available power and torque from 118.5 Nm. Inherits Doc and Dpf from engines of higher size.