Otto Preiss is the new COO of Rolls-Royce Power Systems
On 1 May 2020, the Supervisory Board appointed Mr Otto Preiss as Chief Operating Officer (COO) to the Management Board. Mr Preiss has quite a long experience: in the last 30 years, he's been working as a power and automation specialist at ABB, thus accumulating wide-ranging experience in various global leadership positions. ROLLS-ROYCE'S PROJECTS ON […]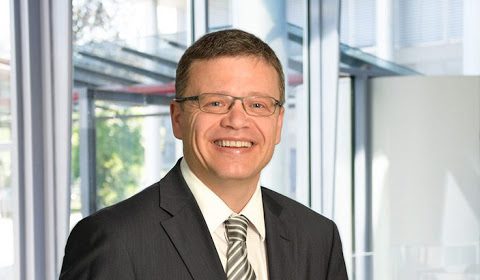 On 1 May 2020, the Supervisory Board appointed Mr Otto Preiss as Chief Operating Officer (COO) to the Management Board. Mr Preiss has quite a long experience: in the last 30 years, he's been working as a power and automation specialist at ABB, thus accumulating wide-ranging experience in various global leadership positions.
ROLLS-ROYCE'S PROJECTS ON HYDROGEN
Most recently, he was Group Senior Vice President, acting in the role of Chief Operating Officer Digital, and prior to that headed up ABB's global Motors and Generators division. Other global ABB businesses for which Preiss has assumed responsibility include corporate R&D into Power Technologies and the Swiss Corporate Research Center.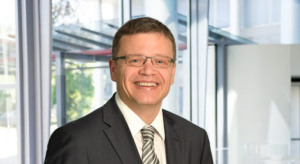 Mr Otto Preiss receives a warm welcome
«The new corporate position we have created will enable us to drive the transformation of our business in an even more focused way», said Axel Arendt, Chairman of the Supervisory Board at Rolls-Royce Power Systems. «With his electrical engineering and IT expertise, and as a highly experienced international executive, Otto Preiss is ideally equipped for the task».
Andreas Schell, CEO of Rolls-Royce Power Systems, added: «I'm delighted to have Otto Preiss on board, from whose expert support we will benefit greatly as we press on with implementing our strategy and mastering the challenges that lie ahead».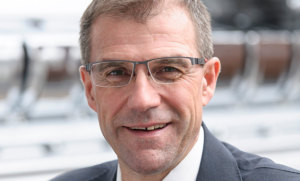 About Rolls-Royce Power Systems
Rolls-Royce Power Systems is headquartered in Friedrichshafen in southern Germany and employs more than 10,000 people. The product portfolio includes MTU-brand high-speed engines and propulsion systems for ships, power generation, heavy land, rail and defense vehicles and for the oil and gas industry as well as diesel and gas systems and battery containers for mission critical, standby and continuous power, combined generation of heat and power, and microgrids.
The Annual underlying revenue was 15.3 billion pounds in 2019, around half of which came from the provision of aftermarket services.