Pierre Trattori has launched the new P135.80 Xtra-Compact model
Pierre Trattori, a family business based in Silvano d'Orba (Alessandria, Italy) since 1883, is in charge of responding to the needs of farmers, especially wineries. The company presented its new model P135.80 Xtra-Compact in the spotlight of the latest Eima. A LOOK BACK AT THE LAST EIMA INTERNATIONAL P135.80 Xtra-Compact, with Kohler engine and hydrostatic […]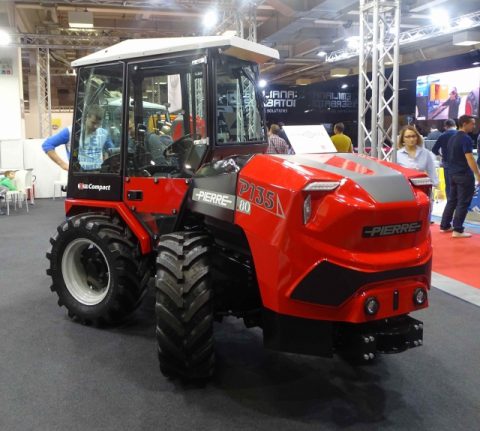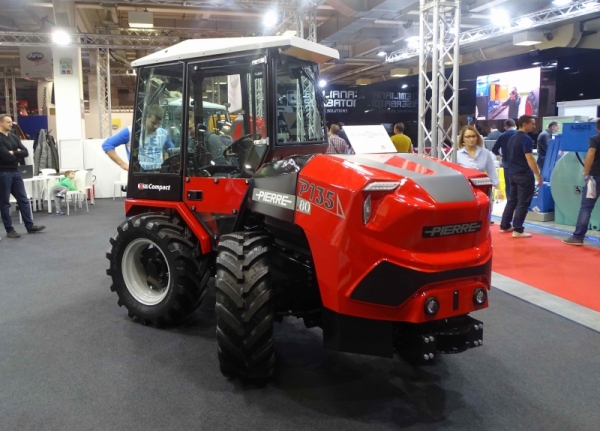 Pierre Trattori, a family business based in Silvano d'Orba (Alessandria, Italy) since 1883, is in charge of responding to the needs of farmers, especially wineries. The company presented its new model P135.80 Xtra-Compact in the spotlight of the latest Eima.
A LOOK BACK AT THE LAST EIMA INTERNATIONAL
P135.80 Xtra-Compact, with Kohler engine and hydrostatic transmission
Pierre Trattori chose the four-cylinder Kohler KDI 2504 TCR Stage IIIB with 55 kW of power. The new P135.80 Xtra-Compact isodiametric tractor received the 'Signaling' cockpit for the innovative engine radiator architecture. As far as the cooling system is concerned, it is important to underline the introduction of the ICMS (Intelligent Cooling Management System) technology, the automatic inversion system of the air flow for the cleaning of the radiators.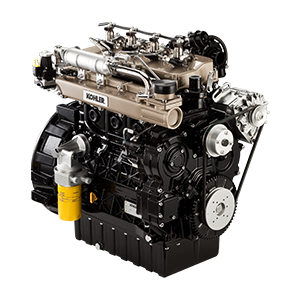 The hydrostatic transmission, with two mechanical gears and two hydraulic ranges engageable during the advancement, offers an infinite variation of speeds from 0 to 40 kilometers per hour in both directions of movement. For the management of the transmission there is a dedicated joystick that integrates a series of functions, among which the Automotive System that guarantees an automatic regulation of the speed according to the level of traction and the engine revolutions. The system also ensures precise control of the tractor, the hydrostatic transmission provides safety when maneuvering on steep slopes. To stop the tractor, it is not necessary to use the clutch and the brakes, you just need to bring the multi-function joystick to the stop position.
KOHLER ENGINES ARE ALSO AT THE SERVICE OF LANDINI REX 3 F
P135.80 Xtra-Compact, Twin Steering System and reversible platform
The exclusive Twin Steering System developed by Pierre Trattori offers two steering modes, which can operate both separately and simultaneously to reduce the turning radius up to 2,150 mm. The optional Automatic Steering system independently manages the sequential steering of the two systems: the driver can choose whether to give priority to the front steering or to the central joint.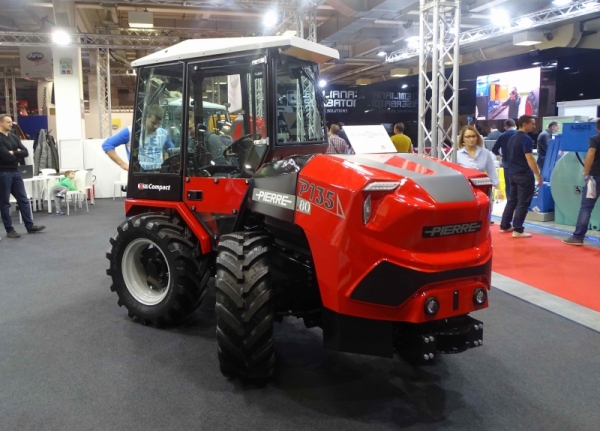 The ISF (Integral Steel Frame) oscillating frame is designed to enhance the qualities of the P135.80 and is complete with attachments for the application of rear, front and side attachments. The driving platform is reversible, with rapid central rotation and automatic inversion of the flow valve. For the analysis of the operating parameters, the P135.80 Xtra-Compact features a color display integrated in the center of the steering wheel. Equipped with sensor for changing the brightness according to the ambient light.