Ricardo and YTO: ready to work together on diesel
Ricardo will develop Diesel engines for YTO Group Ricardo and YTO machinery. The YTO Group – the largest Chinese manufacturer of agricultural machinery – and Ricardo – one of the world's most important engineering companies – will collaborate of a new serie of Diesel engines (4/6 cylinder). The power units will be equipped with the […]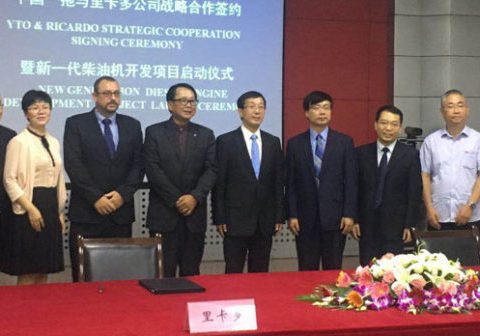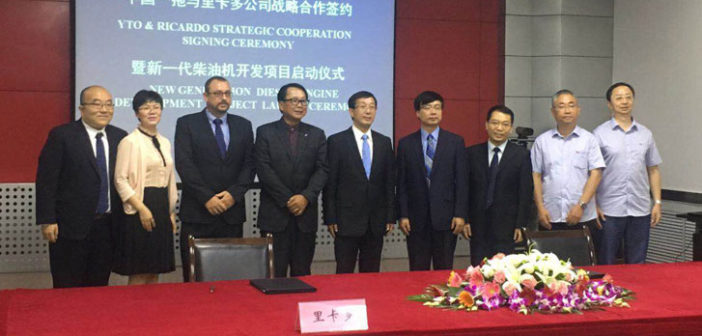 Ricardo will develop Diesel engines for YTO Group
Ricardo and YTO machinery. The YTO Group – the largest Chinese manufacturer of agricultural machinery – and Ricardo – one of the world's most important engineering companies – will collaborate of a new serie of Diesel engines (4/6 cylinder).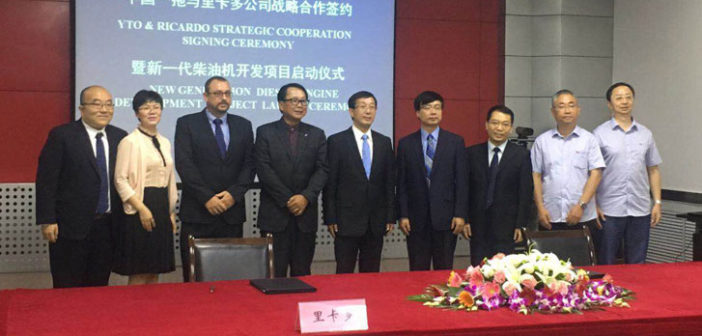 The power units will be equipped with the TVCS, the Twin Vortex Combustion System. TVCS is produced by the multinational engineering company in order to meet the  emission regulations V stage off-highway of China.
«We're extremely proud to have been selected by YTO to support the design and development of this new engine family» commented Gary Tan, president of the Ricardo Asia.
The new platform will present some of the latest combustion and emission reduction technologies, including the TVCS, with a view to offer the best performances in fuel consumption.
On the market from 2020
The new engines will be launched onto the market in 2020 and will power YTO products including tractors, combine harvester and many other off-road machinery.
Ricardo will also lead the calibration and mechanical development test at the YTO engineering facilities in China.
«I'm confident that the new product will live up to its predecessor, also designed in collaboration with our company and which has proved to be one of the most successful agricultural energy products in China».
The new engine will in fact replace the existing LR105 series, a product designed by Ricardo in 1980 and which has achieved annual production volumes of over 100,000 in the Chinese market.
RICARDO AND TECHNOLOGY. A PERFECT COUPLE