Rolls-Royce UPS and Railway power pack
Rolls-Royce UPS and Railway power pack: let's find out more about these two Rolls-Royce activities from official press releases. Rolls-Royce UPS and Railway power pack. Let's discover Kinolt Rolls-Royce is strengthening its business in power supply for safety-critical systems with the completion of the acquisition of Kinolt S.A., a Belgian-based specialist in dynamic uninterruptible […]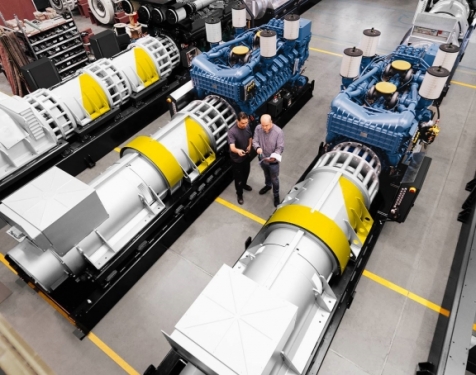 Rolls-Royce UPS and Railway power pack: let's find out more about these two Rolls-Royce activities from official press releases.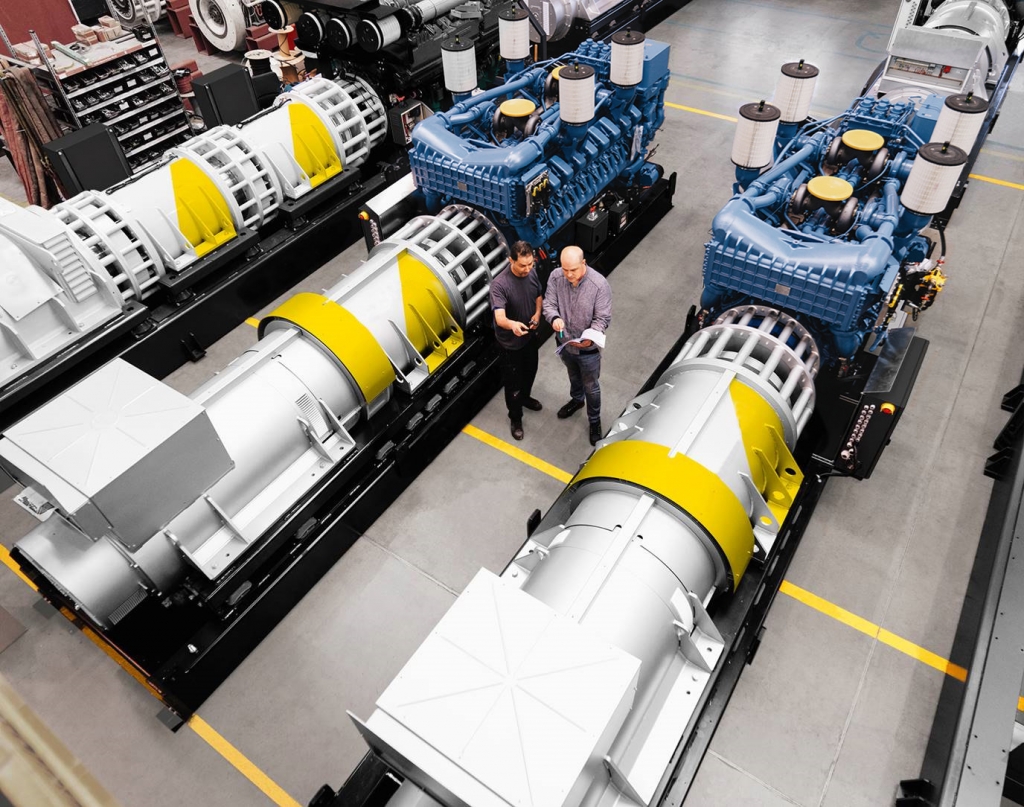 Rolls-Royce UPS and Railway power pack. Let's discover Kinolt
Rolls-Royce is strengthening its business in power supply for safety-critical systems with the completion of the acquisition of Kinolt S.A., a Belgian-based specialist in dynamic uninterruptible power supply. Rolls-Royce is already a leading provider of back-up power generation through its Power Systems business with its product and solutions brand MTU. This market has remained a growth area during the Covid-19 pandemic and is expected to grow in the coming years as customers look to further minimize their risk of disruption. Uninterruptible power supply systems are used wherever stable electricity is required or a power failure would be extremely harmful, for example within data centres, hospitals or manufacturing facilities which operate sensitive processes. This acquisition is another important step on the strategic journey of Power Systems towards becoming a full-service provider of integrated solutions. Kinolt's uninterruptible emergency power supply technology is particularly well suited to applications where space is at a premium, such as urban areas or installations in existing buildings and complements Rolls-Royce's own MTU branded solutions for large scale and greenfield sites. As a result, the deal is expected to result in cost and revenue synergies, medium-term long-term shareholder value in the back-up power generation business. The demand for uninterruptible power solutions is expected to remain strong in the aftermath of the Covid-19 pandemic. The acquisition of Kinolt will give Rolls-Royce a market-leading solution for businesses and local authorities who experienced issues with supply, or do not wish to run the risk again.
Andreas Schell, CEO of Rolls-Royce Power Systems, said: «We originally signed the deal to acquire Kinolt before the full global impact of Covid-19 was apparent. Since then we have rigorously examined the rationale for the transaction and the opportunities it presents to our business and concluded that the arguments in favour of the acquisition are even stronger than before.»
Power Generation is already the top-selling segment within the Power Systems business. In the future it is expected to be the only manufacturer in the world able to supply customers with all components and consequently a complete uninterrupted power generation system in the power range from 200 to 3,200 kVA. Kinolt's technology consists of a combination of rotating, kinetic mass storage devices, a diesel engine and a generator that can also be used as an electric motor. MTU engines from Rolls-Royce are often already used within Kinolt's solutions. The Kinolt system is connected between the external power supply system and safety-critical equipment and supplies the latter with the required electrical power during normal operation. The grid frequency and voltage are generally more stable than the grid of public power suppliers. This is necessary because data servers, computer-controlled systems or sensitive devices such as those in hospitals can fail in the event of voltage and frequency fluctuations. In the case of a power failure, the flywheel mass accumulator 'bridges' the first few seconds before the diesel engine takes up the load.

MTU Powerpack for Irish rail
Rolls-Royce is to supply its very first series production MTU PowerPacks which are prepared for future use as hybrid traction units: Iarnród Éireann Irish Rail, the national railway operator of the Republic of Ireland, has ordered 41 of these MTU Hybrid-ready PowerPacks. Fitted with MTU 6H 1800 R86 engines, the PowerPacks comply with the EU Stage V emissions directives and each delivers 375 kW from the diesel engine as well as 150 kW from the electrical machine. Delivery is to commence in 2021, and the PowerPacks are to power Class 22000 trains on scheduled services from late 2022. At a later, yet to be decided stage Rolls-Royce could equip these PowerPacks with batteries, turning them into fully-fledged MTU Hybrid PowerPacks. The order is a further milestone in the partnership between Rolls-Royce and Iarnród Éireann Irish Rail. This currently includes refurbishing the fleet with new transmissions and testing both conventional EU Stage V and hybrid traction systems from 2021. Iarnród Éireann Irish Rail also plans to introduce into service further MTU HybridPowerPacks in the years to come.
This new order is a new milestone of the close partnership between Rolls-Royce and Iarnród Éireann Irish Rail in recent years: A total of 234 MTU PowerPacks have been powering the Class 22000 trains for many years. In 2018, the partners agreed to refurbish MTU PowerPacks with new transmissions to achieve fuel savings of almost 20%. That same year, Iarnród Éireann Irish Rail announced its intention to trial MTU PowerPacks for the EU Stage V emissions standard. In a second step, these are now to be converted to Hybrid PowerPacks starting next year. Trials of the EU Stage V PowerPacks are scheduled to get underway this August, following which all nine PowerPacks will be converted to Hybrid PowerPacks and commence operation at the end of 2021. Iarnród Éireann Irish Rail will also explore options to convert its fleet to hybrid operation at a later stage once the test runs have been successfully completed.